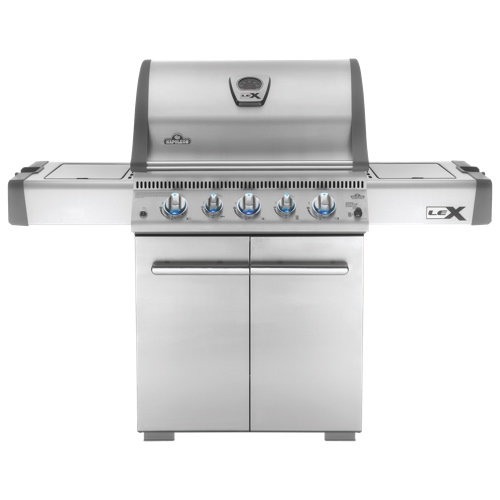 Party planners will tell you that the legendary perfect party involves everything from the right guest list to the perfect décor. But as an actual, living human being, please let me confirm for you what we're all secretly thinking: the key to an awesome party (as in everything else in life) starts with the food.
Get the party going
Décor and music add enormously to atmosphere of a party, but people are food-loving beings, and the true path to the heart is always directly through the stomach. Good food & great drinks are the ultimate icebreaker, and Best Buy carries the tools you need to make it happen.
For the perfect patio party, I'd start by setting up the venue (AKA your spring-fresh backyard) and getting down to food prep before everyone starts arriving. Something like the stackable Brilliant 3-Tier Patio Drink Dispenser will liven up your drinks table in no time, holding up to 3 different beverages plus ice, and cool kitchen tools like the Joseph Joseph Cut & Carve Plus Chopping Board will make food prep super easy. The Cut & Carve automatically drains liquids with an angled cutting surface and making meat carving easy with in-built centre grips, and its super-sleek black and stainless steel design can double as a large serving tray for items like bread and appetizers.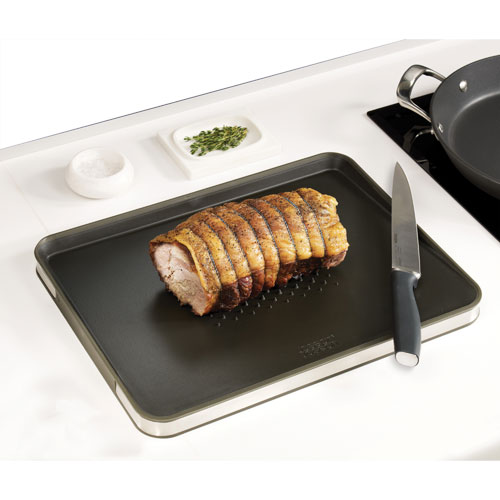 On the patio, the Napoleon Lex 48,000 BTU 5-Burner Natural Gas BBQ will set you two steps ahead of the Joneses. It comes equipped with a ceramic infrared rear burner, porcelainized cast iron cooking grids, and 5 natural gas burners to produce the perfect, juicy steaks and burgers every time. It's perfect for summer barbecues with the family, but it's big enough to handle cooking up to 30 patties at a time if needed–so it can handle that block party without breaking a sweat.
Keep the party going
With Canada's patchy spring and summer days, it can be tough to keep the party going after dusk, even if you've done everything else right. Our days might be getting longer, but it still gets chilly once the sun goes down–and the blood-sucking legion (AKA the common mosquito) comes out to play at dusk and dawn.
Keep your party guests comfortable with a matching table-top Napoleon SKYFire 11 Propane Patio Heater, which'll let off 10 000 BTU of heat and covers a 7′ diameter, and make sure they leave with all their blood intact using the Bite Shield Mosquito Trap Champion. The Bite Shield is a cute little mushroom-robot-shaped device that can kill mosquitos over an entire acre of space, and it does it all without any pesticides, which is perfect for patio parties where there'll be small kids and pets.
 Finally, patio party essential #6 is the ZoomBuilt Solar IQ Low Voltage Retractable Landscape Light 4 Pack. Light up the night and guide your visitors back to their cars with these weather-resistant, solar-powered lights that rise on their own at dusk and retreat automatically back into the ground as dawn arrives.
Every patio party has to come to the end, but hey: BBQ season is just beginning. You'll have all summer long to enjoy the outdoors with your family, friends, and neighbours!