It's tough to pick the top gifts for her for an entire year, especially at the start of the year, but I'm going to do my best. As a woman, a style writer, and a tech lover, here are just a few of my best recommendations for gifts that she'll love this year.
These gifts are all quite flexible, so you'll have no problems gifting an item from the classic section for Valentine's day, an item from the style section for her birthday, and an item from the tech section for Christmas. (Or any permutation thereof!)
Classic gifts for her
Us human beings can't help but be drawn to sparkly things, and there's no gift more classic than a beautiful necklace. Unlike rings or earrings, necklaces are easy to fit, and they're easy to wear. You can't accidentally buy the wrong size, and you definitely can't accidentally buy them for someone who lacks the prerequisite body alterations to wear them.
All you have to have in order to wear a necklace is a neck, and I think I speak for all of us when I say that we have that covered.
I'm going to take this classic gift cue from my partner, who made an absolutely adorable move last year for my birthday. After a city-wide treasure hunt (which, make no mistake, is basically the best thing that's ever happened to me,) he gifted me a ruby pendant surrounded by tiny white sapphires: my birthstone wrapped in his. It looks quite a bit like this Amour Day Red Necklace, actually, but I would definitely recommend tweaking your purchase to fit the birthstone of your recipient!
I've also had a major fixation on tanzanite recently, so that's my second classic gift suggestion. Should you already know your giftee's ring size, a tanzanite ring is a beautiful alternative to the standard diamonds or white sapphires.
I'm personally partial to this Amour Tanzanite and Diamond Cluster Ring available online at Best Buy, which looks like a stunning, sparkly haze at a distance. It sits at just the right price point to make either an extra-special gift or an alternative engagement ring, so depending on what kind of gift you'll be giving this year, it's something to keep in mind.
Style gifts she'll use time and time again
I'm pretty sure that everyone who reads the Best Buy blog now knows that I'm a sucker for Fossil, but I've been ogling the Vince Camuto Tina Satchel Bag this season, too. Its "smokey quartz" (read: taupe grey) colour is an absolutely perfect neutral, and its silhouette is unbelievably chic.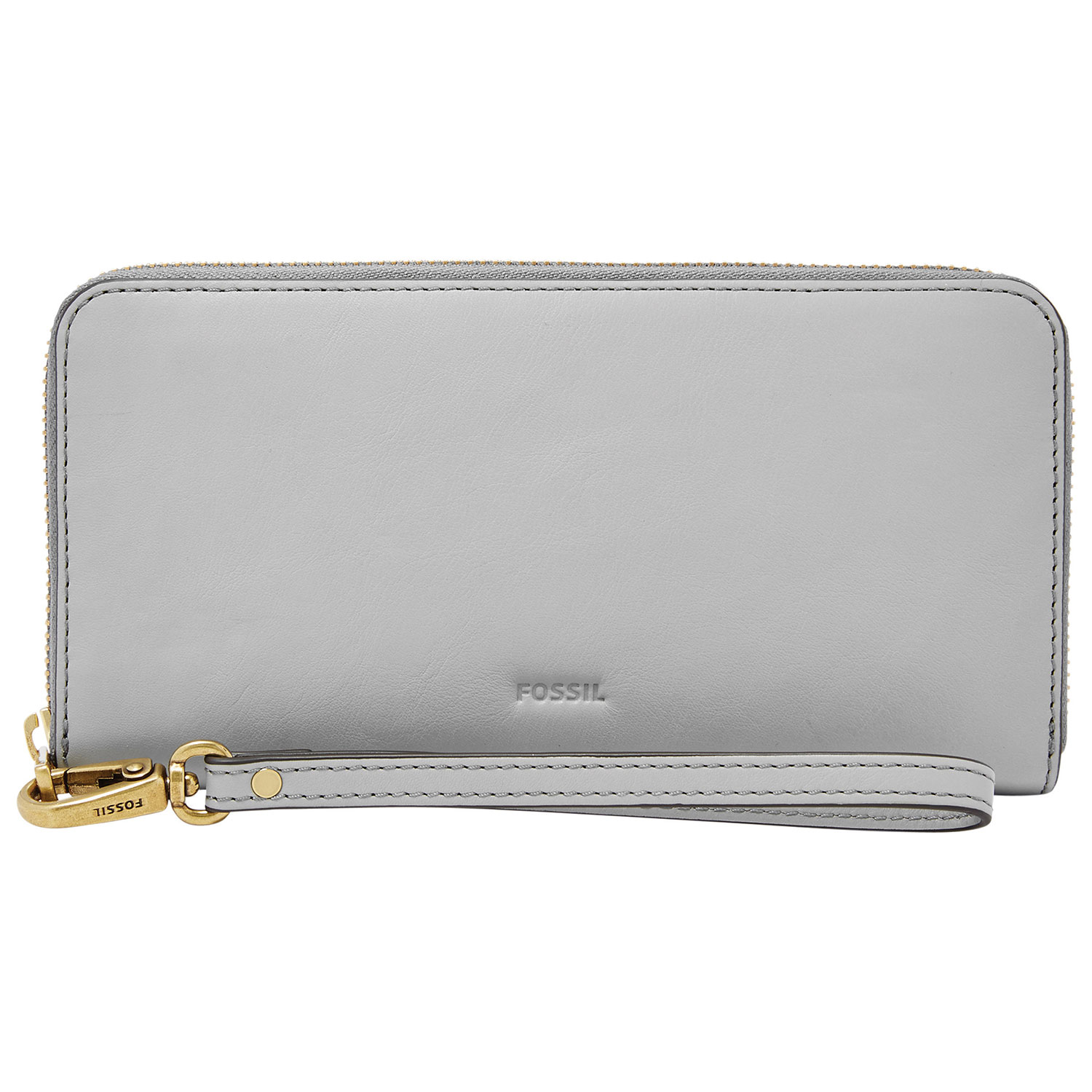 A handbag is something that a woman in your life can enjoy every day (not just on special occasions), and a good one will last. The sturdy leather design and solid golden brackets of the Tina Satchel will hold up through everyday wear and tear, and it'll add a bit of luxury to her everyday ins and outs.
But, because I really can't finish a 2017 gift guide in good conscience without featuring at least a little bit of Fossil, I will now direct your attention to the Fossil Emma Leather Clutch in Iron. (What? Fossil is in. I'd be neglecting my duties as a style writer if I didn't at least mention one of these gorgeous, functional pieces).
The Emma Clutch is great for gifting at a lower price point, which works well for a new relationship or a giver on a budget. (If you're younger and in love, then this clutch is for you! It's enough of an investment that it has meaning, but it's not so pricey that it'll make things uncomfortable.) The Emma has a smooth, buttery finish, and its light grey colour scheme with gold fixtures is perfectly on point.
Cool tech gifts for her
Women aren't all sparkly things and handbags, though, and there are some pretty cool tech toys on the market right now that your "for her" is sure to love.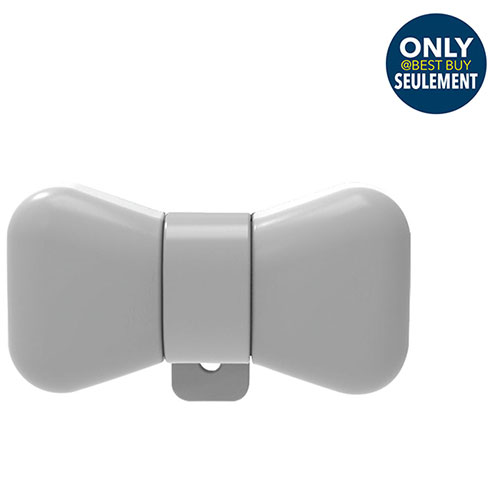 My partner and I have recently been drooling over the PlayStation VR (set above the Oculus Rift for us only because we already own a PS4), and as a real-world example of a female human, I can guarantee you that I would not be disappointed if I opened up a present and found a tethered VR headset inside. I would, in fact, probably immediately begin yelling and possibly hit ultrasonic frequencies, so, you know: not a shabby gift at all.
As an animal lover, I would also be all over the WonderWoof BowTie Dog Activity Tracker … If I had a dog. You know my dog would be up on the latest tech at all times, but, sadly, all I have is a rather prickly cat.
(Emotionally, not physically. Physically, he's a shorthaired ball of fluff with a seemingly limitless ability to shed.)
Sometimes, the best gift for a girl is a gift for a girl's best friend, whether that friend is a lazy old corgi or a hyperactive malamute.
Home "tech" gifts she'll love
My last few tech gift ideas are as much tech as they are appliances. Housewares have gotten so cool recently that many of them are rather beginning to blur the lines between tech and home items, including this little guy pictured below. Sure, it's a vacuum, but you can't honestly expect me to believe that something with a rudimentary AI built in isn't tech.
I'm not going to be so outlandish as to solely recommend the Dyson 360 Eye as one of the great gifts of 2017 (although it would be), but a basic iRobot Roomba? That would totally do the trick. I am so over the "get the woman of the house cleaning tools" trope, but Roombas are pretty cool. They mean less time cleaning instead of inferring the expectation that a woman will do all of your cleaning for you, and to get super cute with it, open the box before wrapping it up and give the Roomba a bit of personality.
I'm talking big googly eyes, stuck-on felt dog ears, and a name tag. The whole nine yards. And while you're at it, upgrade your gift with a personalized touch: if it's a gift for your girlfriend or wife, why not add a "date night coupon" in the box for her favourite local restaurant, so you can set the Roomba to do its business and enjoy yourselves instead? Or if it's for a parent or caregiver, why not add "day out coupons" for her favourite solo outing?
The perfect gift can be tough to pick out, but these are just a few creative (or, alternately, stunning) gift options available to you for 2017. Now go forth and show the woman in your life how much you care about her!