When I tell people that I'm a style writer for Best Buy, their response is always the same: "Really? But what is there for you to write about?" It seems to surprise them that Best Buy carries more than just electronics and appliances, and they're always pleased to find out just how much more that you can get at Best Buy than just electronics!
Included in this list of product categories is handbags, which are one of the things that I found it most surprising that Best Buy carries, too. There's a great selection of handbags at Best Buy, though, from leather Fossil wristlets to Kenneth Cole cross body bags, and their handbag section is always expanding—you just need to know where to look!
Everyday bags at Best Buy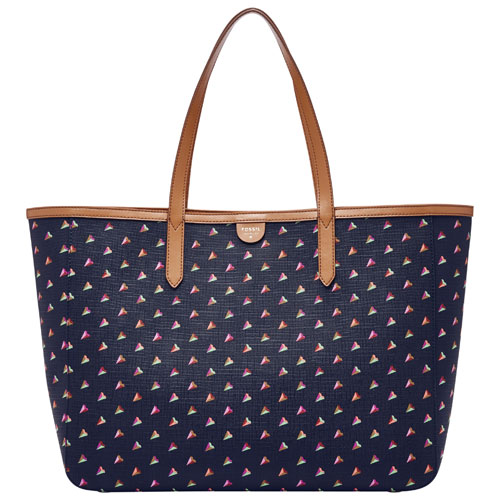 I like to choose my bags by the season: something bigger for the summer and winter, when I'll need to fit a wide-brimmed hat or cozy sweater in it, and something waterproof for the rainy spring and fall.
No matter the season, though, it's handy to have one "go to" bag that I don't have to think about; something that'll work with any daily outfit or setting. (Call it a 6AM bag, if you will – the kind of thing you'd be safe grabbing at six in the morning, bleary-eyed and under-caffeinated.) Thankfully, Best Buy has a whole bunch of "go to" bags in store right now, and there's something for all sorts of styles.
I love, love, love the Fossil Piper Leather Crossbody Bag in Sea Glass for the spring, and the Fossil Sydney Tote Bag in Blue for the summer. Piper is a really classically designed shape in a super trendy colour (which, I mean, they call sea glass, but it's really just seafoam green), and it's beyond cute—very Jess from New Girl. And Sydney, well; Sydney is cool and casual and screams beach vacation, but the tote is made from PVC instead of leather for a lightweight, water-friendly experience.
(The "I wish I was at the beach" experience: yes, you can get that at Best Buy.)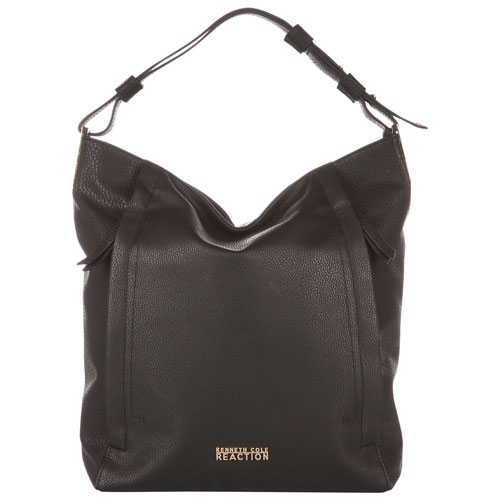 For a more professional look, though, I think the Fossil Sydney Leather Shopper Bag in Brown is a great choice. It's really similar to the Sydney Tote, but it zips up at the top so your tech and notes won't fall out if you drop it in the lunch room, and it comes in a classic tanned brown finish. The Fossil Morgan Leather Crossover Bag is another awesome choice for a casual office, too—it totally looks like something my mom would LOVE, and it does a great job of balancing structure and slouch.
The perfect date night bag
Whether you're on your first date or your forty-third, a great bag is a must-have for a night (or day!) out. Consider something like the Fossil Preston Leather Crossover bag for a first date; it's edgy and chic, and would pair brilliantly with dark jeans and a blouse or provide contrast to a bright, floral summer dress—it's the kind of bag that'll serve you well.
In the same strain, the Fossil Morgan Leather Crossbody Bag in Espresso works well with almost any outfit, but gives a super casual vibe instead of an edgy one. It's more of an "I threw out my Keurig and only drink beans that have been locally roasted" kind of bag, and it'll look as at-home in a bar as it will on a hillside hike.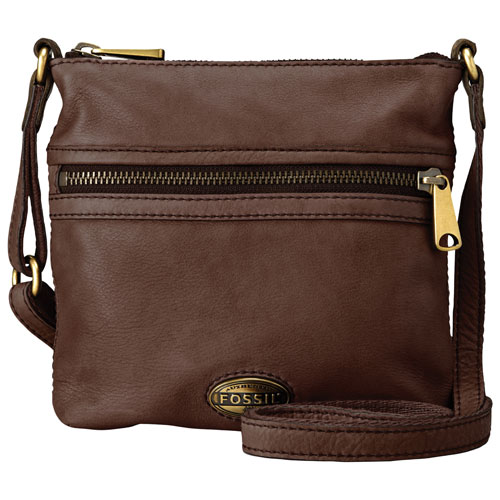 Special occasion bags
Okay, so now you know that Best Buy carries stuff that doesn't go in your home office, and even better, you know that Best Buy carries handbags. But hold onto your seats, because folks, I'm about to blow your minds again. (This revelation certainly blew mine!)
The Best Buy Marketplace has recently started selling super lustworthy handbags, too – including a few carefully selected items by Burberry and Chloe. The Chloe Zip-Around Coin Purse in Wine Purple caught my eye as an awesome addition to a super special night out, but for a much more wallet-friendly option, I really like the look of the Fossil Leather Zip Clutch Bracelet in Champagne. It's small and sleek, so it'll be easy to carry while pairing well with most cool-toned dresses.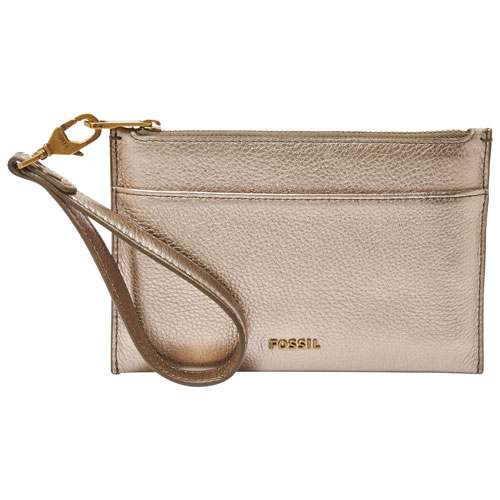 There's always something new

There's an ever-growing selection of handbags, wallets, and even tote bags at Best Buy, so make sure to keep checking back for new releases. It's super hand(bag)y to be able to pick up your iPad and the purse that it's going to go in at the same time, and the dual nature of the Best Buy site is a great way to pick up something special for you and your other half at the same time.
The other thing that makes buying a handbag at Best Buy super awesome? It turns them into a great conversation starter!
"Thanks, I got it at Best Buy —yes, really!"