I've been thinking about starting a petition to get Best Buy to change its company line. What do you guys think of Best Buy: Come for the computers, stay for the sparkly, sparkly stones?
Like with Best Buy's handbag selection, I find that a lot of people aren't aware the Best Buy carries diamonds. It's a shame, because Best Buy has a large selection of them—and not just diamonds, either; you can find some great deals on jewelry boxes and birthstones online at Best Buy, too! But I feel like diamonds are the product that's most surprising to see on a site that sells things like drones and video games, too.
With Valentine's Day over, the husbands and wives of North America have just sighed a collective breath of relief at passing yet another relationship hurdle, hopefully unscathed. But just because Valentine's Day has passed doesn't mean that there aren't other great reasons to have a look through Best Buy's diamond selection! There's a great range of diamond rings to look at if you're planning on popping the question soon (including this simple, pretty, conflict-free Heritage Classic 14K White Gold with Clear Round Solitaire Diamond Engagement Ring), but diamonds are perfect for a lot of other occasions, too — like birthdays, anniversaries, and Christmas Day.
(Or hey, maybe you just want to look at diamonds on the internet because they're pretty. I certainly won't judge you for it!)
Diamonds for Mother's Day
There's no better thank you for a mother than a quiet evening and a lasting piece of love, and whether that mom is your mother or the mother to your children, diamonds are the perfect way to say thanks!
I love these Classic 14K White Gold with White Round Diamond Stud Earrings for Mother's Day; they're the kind of classic piece that'll go with everything, and they're studs, so they'll be comfortable to wear, too. (Tip: studs are perfect for moms with small children, because they don't give kids anything to pull on!)
If your loved one doesn't love wearing studs, though, the Valentine's Day Sterling Silver with White Princess Diamond Hoop Earrings are a great pick, too. I know they're listed as Valentine's Day earrings, but trust me — they're perfect for any occasion! Plus, they're small hoops, so like studs, things are unlikely to get caught in them (and little kids can't tug on them like they could with pendant earrings.)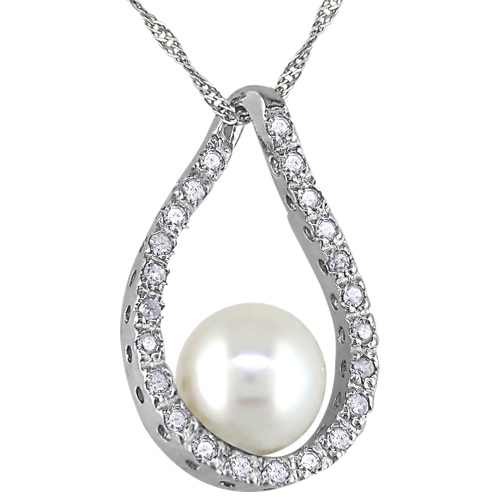 For a gift that'll fit on anyone, though, Best Buy also carries an awesome selection of women's diamond necklaces! There are simple pendant options (think of them as the necklace equivalent of stud earrings) like this Classic 14K White Gold Chain and White Round Diamond Solitaire Pendant, as well as more elaborate, mixed-stone alternatives. The Pearl Pendant in 14K White Gold with White Diamonds on a 17″ 14K White Gold Chain definitely fits in the second category, and it has a really unique look—it features a freshwater pearl that sits inside of a loop of diamonds, and it would be just perfect for any holiday or anniversary!
So now you know: Best Buy carries diamonds, too!
Which means that you're now set for Mother's Day, anniversaries, and birthdays, but it kind of makes you wonder.
If you haven't realized that Best Buy carries diamonds after all this time … what else could you be missing? I mean, does Best Buy also carry small dogs, or luggage made of kevlar-like fabrics, or architectural plans for the optimal man cave?
(Best Buy carries only one of these three things; I know, I checked. It's up to you to confirm which of the three that it is.)