The sheer volume of baking done around the holidays necessitates the right kind of kitchen equipment. With Christmas cookies, cakes, and squares all needing different tools and accessories to come to completion, you'll need to make sure you have the correct baking accessories for each!
The Wilton brand has been keeping home kitchens well-supplied since 1929, and their quality has maintained throughout all those years. This holiday season, update your kitchen with these five essential baking accessories to get you through the holiday season.
Tins and trays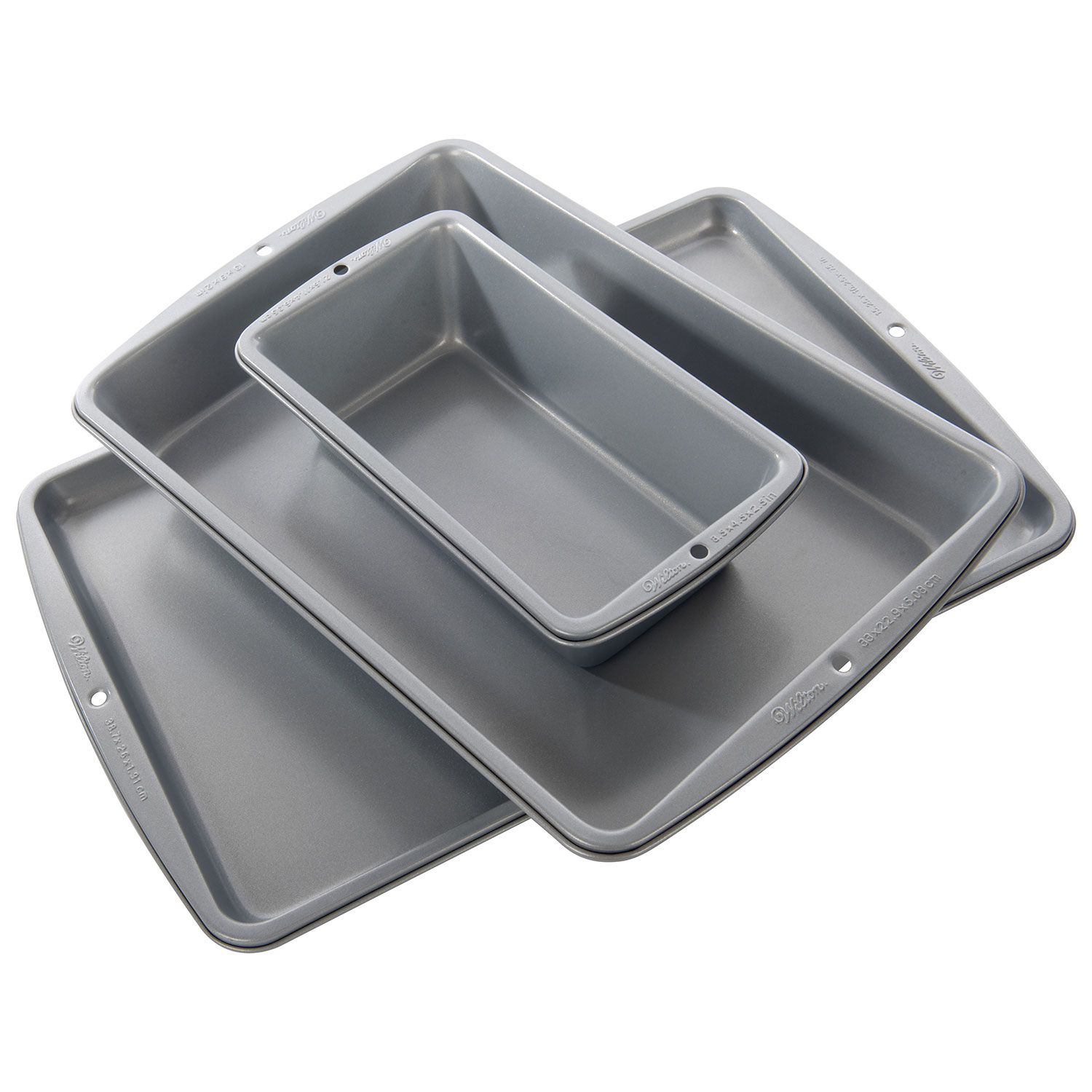 I've done the majority of the baking in my family for the past decade (if not more), and one of the things that I'm pickiest about is my pans. We have a mix of fantastic, even, insulated baking trays and older, thinly-walled ones, and I refuse to touch the latter for anything but heat shielding.
Having a great set of bakewear makes it so much easier to finish your holiday baking without burning anything, and Wilton's Recipe Right Non-Stick Bakeware Pan Set has just the right kind of heavy-gauge, cold-rolled steel to function well in a home kitchen without going overboard.
Its non-stick finish is easy to lift cookies off of and clean afterwards, and the 3-piece set contains a cookie pan, a cake pan, and a loaf pan–you know, for your gingerbread men, sheet cake, and lemon loaf. They're covered under a 5 year manufacturer's warranty, too, so they'll hold up well. (I have a few pieces of Wilton's bakeware in my kitchen, and even though they're very affordable, they've held up really well!)
For more festive treats, Wilton also makes a charmingly snowflake-shaped Wilton Dimensions 4 Cavity Mini Snowflakes Pan. All I see when I look at the snowflakes pan is visions of giant blocks of boozy, snowflake-shaped jello, but it can be used for all sorts of fun holiday cakes and frozen desserts.
Decorating and shaping essentials
I go nuts making Christmas cookies every year (two years ago, I made 340 cookies in a single night), so cookie-making supplies are what I get excited about.
Products like the Wilton Festive Cookie Cutters are a must-have for sugar cookies and gingerbreads, and the Wilton set is nice because the gift box, reindeer, and Santa shapes are all relatively the same size. They're not too detailed, either, so you're a lot less likely to accidentally lose a Christmas tree star or snowman arm to the cookie cutter.
Once all of your holiday cookies, cupcakes, and cakes have all been baked to perfection and fully cooled (you wouldn't want your icing to melt and run), it's time for decorating. My family isn't big on super-sweet treats, so I rarely get to ice my holiday cookies–but I always have fun when I get the chance to!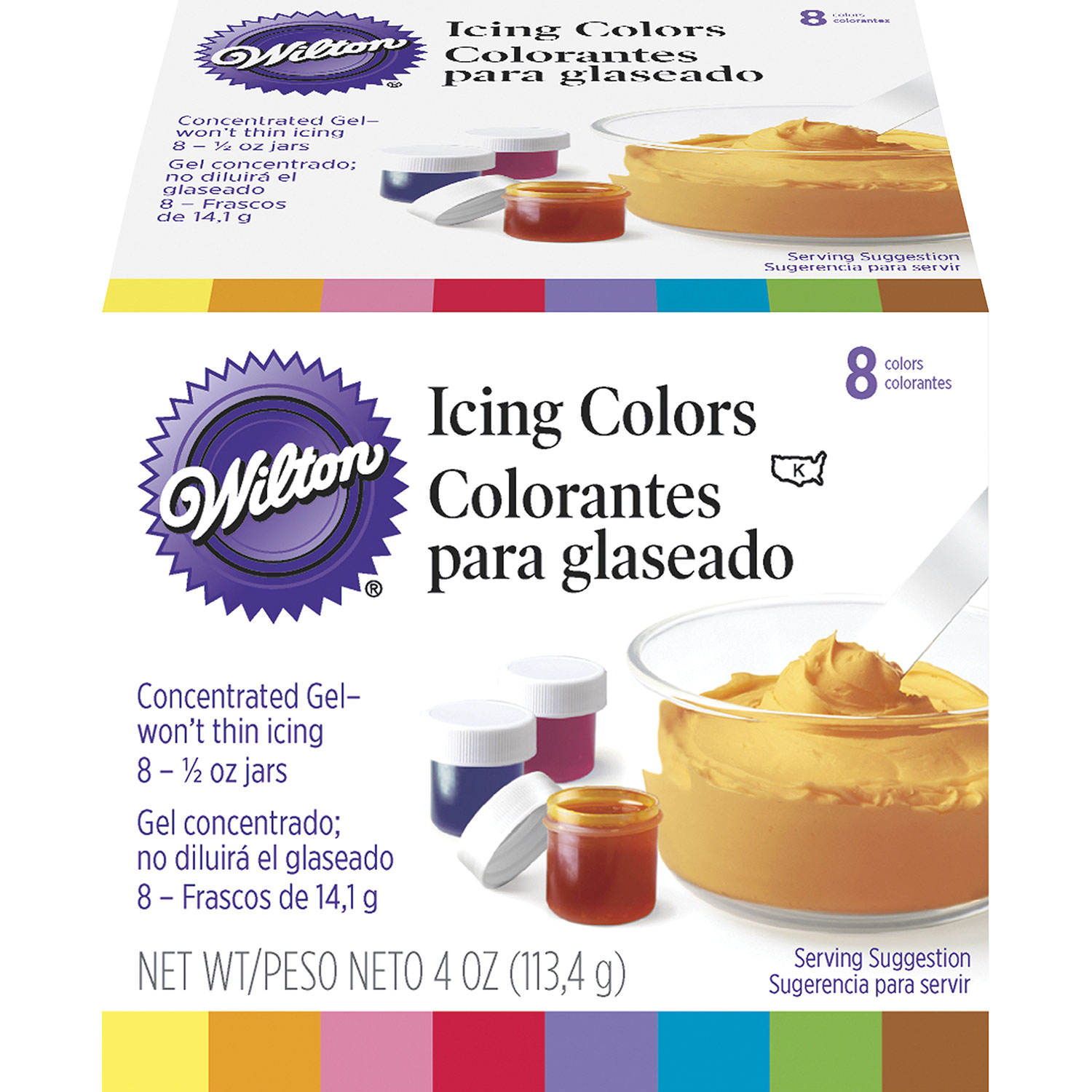 Icing time is where the Wilton Icing Colour Kit comes into play. It contains eight gel icing colours, which let you add colour to your icing without thinning it, unlike liquid dyes. Gel colours also tend to be more concentrated than liquid colours, so you only need the smallest amount of dye to tint your entire batch of icing. (This makes it ideal for use in macaron shells and red velvet cakes as well!)
If you're making all of your cookies at once, it can also be handy to have an icing bag set and tray like the Wilton Icing Bag and Flower Holder on hand. Having multiple piping bags lets you work with multiple colours at a time, and the stand holds them neatly while you're icing. Most people won't require the flower holder for their holiday baking–although if you're the type that will, can I please come over for Christmas dinner?–but it'll be handy to have for other baking projects as well.
What will you be whipping up for the holidays this year?