Today we examine some of the top smart home security camera offerings available in 2017. To keep things nicely organized, we'll first cover indoor use cameras, then we'll look at outdoor use cameras, and finally we'll take a look at indoor/outdoor models. Keep on reading for a few great smart home security camera ideas!
First there are some cameras that you can place anywhere. Notably, the Arlo line of cameras can be indoor or outdoor. There are some that can be used wirelessly or wired too.  Check out this recent review from Shelly to learn if Arlo is right for your home.
Top Security Cameras for Indoor Use
For those in need of an indoor security camera, there's certainly lots to choose from. Among the most popular options are those from Arlo and Ring, which we'll explore below.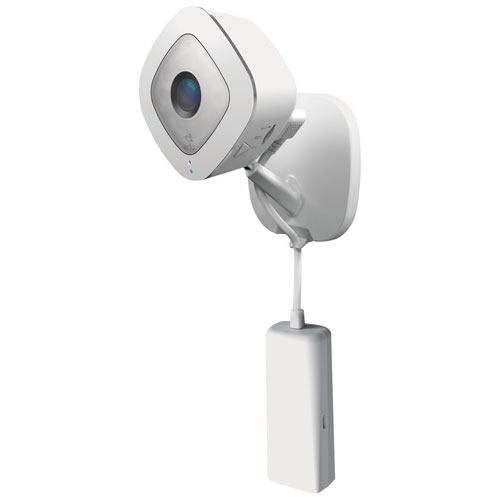 First up is the NETGEAR Arlo Q Plus Wi-Fi Indoor 1080p IP Camera. This camera offers quick and easy setup and a great deal of flexibility (from a connectivity standpoint). For instance, you can choose either Wi-Fi or Ethernet for streaming both video and audio, or you could opt to use Power over Ethernet (PoE) for single cable connectivity. As for performance, with the Arlo Q Plus you'll stream (or record) video footage in 1080p quality at a rate of 30fps. This will give you incredibly detailed images at a high refresh rate. Other great features include motion detection with instant alerts, night vision, and two-way audio for keeping in touch with friendly intruders, just to name a few. The Arlo Q Plus clearly lives up to Arlo's great reputation for delivering high quality home security cameras!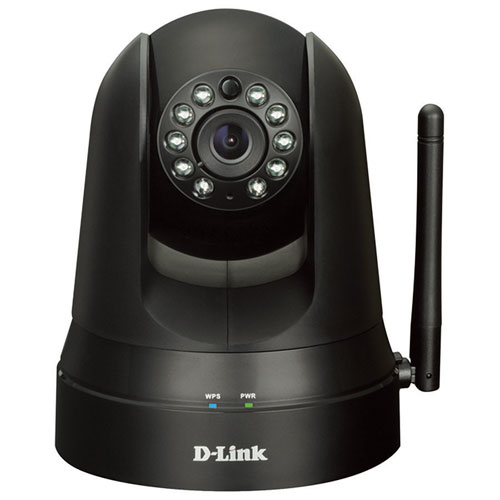 Another great indoor option is the D-Link Pan & Tilt Network Camera with Night Vision. The great thing about this camera is its ability to both pan and tilt, offering you a much better view of whatever's happening in your home. Other useful features include night vision LED lights that allow the D-Link to clearly see for up to 8 metres in absolute pitch darkness, wireless WI-FI connectivity, motion detection with e-mail alerts, and an amazing 4x digital zoom feature that allows you to really get a great look at whomever may be skulking around. If your spouse sneaks off to the kitchen for a diet breaking midnight snack, you're sure to catch 'em!
Best Outdoor Security Cameras
If you need a security camera with outdoor survival skills and the ability to handle the elements no matter the time of year, then you need something like the Nest Cam Outdoor or the Ring Floodlight Cam. Let's look at both of these cameras individually.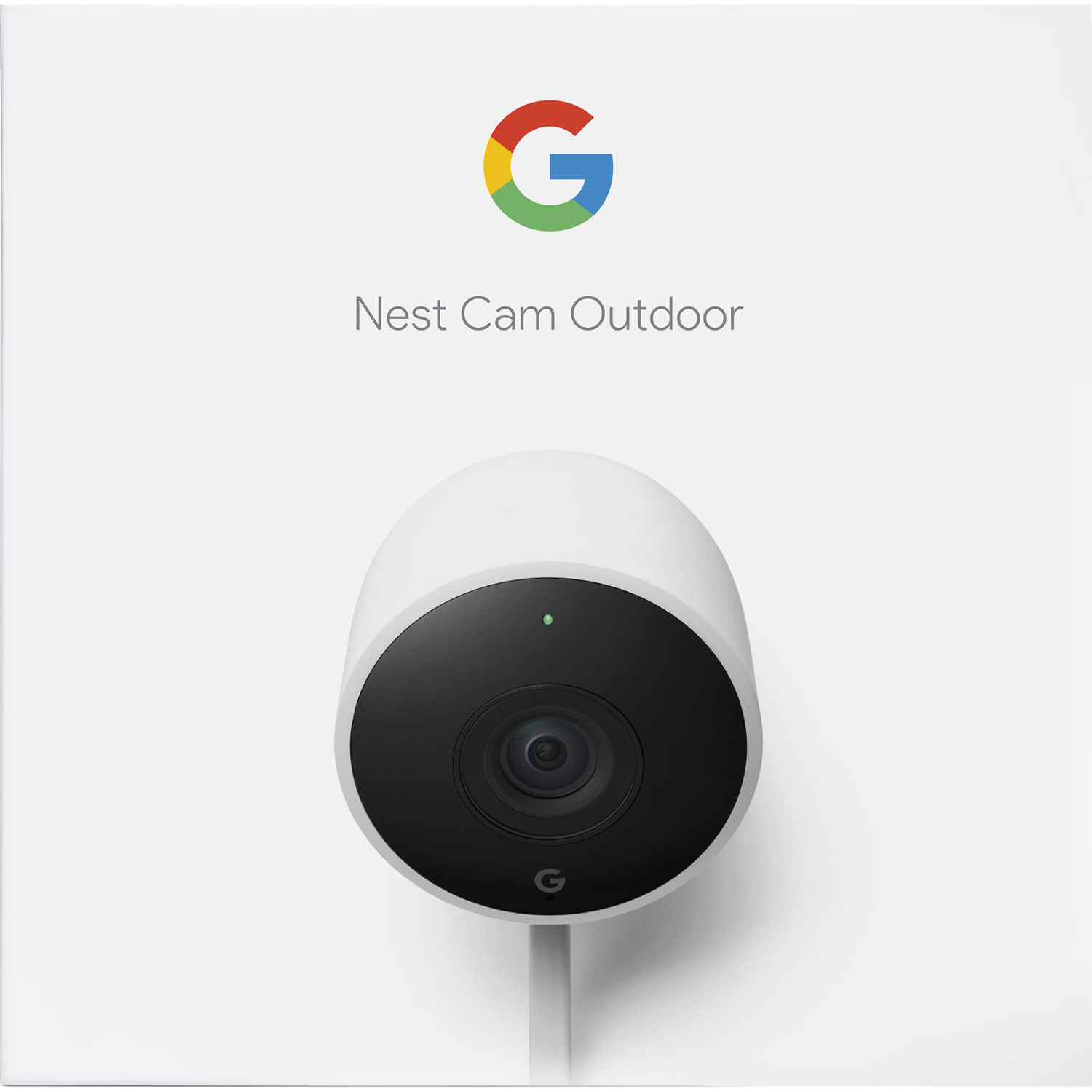 First we'll consider the Nest Cam Wi-Fi Outdoor 1080p IP Camera. This feature rich camera has everything you need to monitor your property both day and night. Included on the list are 24/7 live video streaming, two-way audio that records sounds and lets you communicate with potential trespassers, phone alerts via app whenever motion is detected, and password protected live streams, to name but a few. The system even works with other Nest products such as the Nest Protect. For instance, it will begin to record if your Nest Protect ever detects smoke. Handy! Possibly the best thing about the Nest Cam, however, is the fact that it is fully weatherproof, meaning you'll never be without protection simply because it starts to rain. All in all, a very tight product!

Another excellent outdoor security camera option that's not quite available just yet is the Ring Floodlight Cam, which is set to launch sometime this summer. This system is both a camera and a floodlight in one, so it has the potential to shed light on prowlers while simultaneously recording their every move. Rather than go on and on about this forthcoming system myself, I'll point you in the direction of an announcement article by Shelly Wutke that covers all the details: Ring Floodlight Cam announced at CES 2017. Suffice to say that this WI-FI enabled camera featuring 270 degree motion detection, smart LED lights, and a 100dB siren is highly anticipated by those with a love of smart home security themed products!
Great Indoor/Outdoor Security Camera Options
If you'd like to mix things up with a combination of indoor and outdoor cameras that are all part of the same overall system, then few options are as suitable as the NETGEAR Arlo Pro Wireless Security System with 4 HD Cameras. This multi camera system is completely wire free, meaning you'll never have to mess with (or trip over) annoying cords and wires. Moreover, it's got numerous other features going for it as well.
For instance, the Arlo Pro offers you a full 130 degree field of vision in HD resolution, it can be programmed to record according to whatever schedule you'd like, it has night vision at a range of 25 feet, it's fully weatherproof for outdoor placement, and, because there are multiple cameras included, you can combine cameras both indoors and out as part of a single, overall home monitoring system.
Of course, I'm still only scratching the surface of what the Arlo Pro system can do. Other features include two-way audio communication for chatting up your prowlers, a rolling 7 days of free cloud storage, instant alerts via app on your iOS or Android based device, and a 100+ decibel siren for scaring the utter sense out of anyone foolish enough to trespass on your property. It certainly doesn't get much better than that!
Another great option is the Ring WiFi 720p Video Doorbell. Although there are a few colour options for this particular camera, I'm linking to the antique brass version as I really like its look (the other colour variations—black and silver—are easy to find as they're linked directly from the main product page). I wasn't quite sure whether to include this camera with the indoor cameras or the outdoor ones, so I decided to put it down here. My thinking was that it's kind of both types as your door may be an interior door (such as in an apartment) or an outside facing one.
In any case, the main benefit of the Ring Doorbell Camera is that it gives you a nice wide-angled HD view of whatever's happening near your door at all times. This means that you can monitor the comings and goings of your home at any time right around the clock. If someone arrives and you can't answer the door at that exact moment, there's also a two-way speaker/communication system for you to interact with them. You don't even need to be at home to do this as the Ring works via WI-FI and the Ring App to give you any time / anywhere access to your camera. Easy installation (either hard wired or battery operated—the choice is yours), motion detection, and cloud storage round out some of the Ring's other great features.
So there you have it, some of the very best home security cameras of 2017!
For more great options in the quest to protect your home, why not take a few minutes to visit Best Buy Canada's Security Cameras page