If you're looking for the perfect gift, think of a Smart Home. Just think of how much time we spend inside our homes. It's a gift people will love because they'll use it. Smart home devices blend into our daily routines of waking up, working remotely, watching TV, playing video games, and even getting ready for bed. There are many different ways to create a smart home. Your gift can make a home smart, or make it even smarter. Let's discuss how you can find the perfect smart home gift at Best Buy.
Creating a smart home from scratch
Someone doesn't need to have a smart home to find the perfect smart home gift. Instead, your gift can create a smart home from scratch. Remember, the foundation of any smart home starts with Smart Speaker & Displays. Inside these speakers and displays are a voice assistant. The voice assistant starts listening to someone after they say the wake word. This could be Google Assistant, Siri, or Alexa. If you're giving a smart speaker, pay careful attention to the voice assistant. Which of the three voice assistants do you think the gift receiver will like? That's important because they will be using that wake word all the time.
If you're giving a gift to a child then I highly recommend you check out the Amazon Dot Kids. This is a great beginner smart speaker for curious minds. It's designed for kids aged 2-12 with age-appropriate content. They will love asking questions and getting kid-friendly responses. Parents get the peace of mind knowing that they can set daily time limits and review activities in the Amazon Parent Dashboard.
Adding to a smart home
You may know someone who already has a smart speaker or a smart display. A great tip is to purchase another device to add to their smart home ecosystem. For example, is someone has an Amazon Echo Show 8 in the kitchen, consider getting them the Amazon Echo Pop. They could place it in their bedroom or bathroom and bring Alexa into another room. The great thing about having multiple smart speakers is setting up groups. You can have music playing on multiple speakers throughout the home. Remember, just because someone has a smart speaker, doesn't mean you can give them another one.
Smart plugs to control light and other devices
Every smart home needs Smart Plugs. These connect to the wall outlet and bring voice and app control for various devices. This could be a desk lamp, a coffeemaker, or a portable heater. The key is to know beforehand what devices people use in their homes. For example, if they're a coffee drinker, get them a smart plug for their coffee machine. Inside an app, they can schedule when the coffee is made. Trust me, this is life-changing for morning coffee drinkers.
Another example is curling irons. They take time to heat up. With a smart plug, someone can turn it on with the help of a voice assistant. This can save people precious time in the morning which is why smart plugs make great smart home gifts.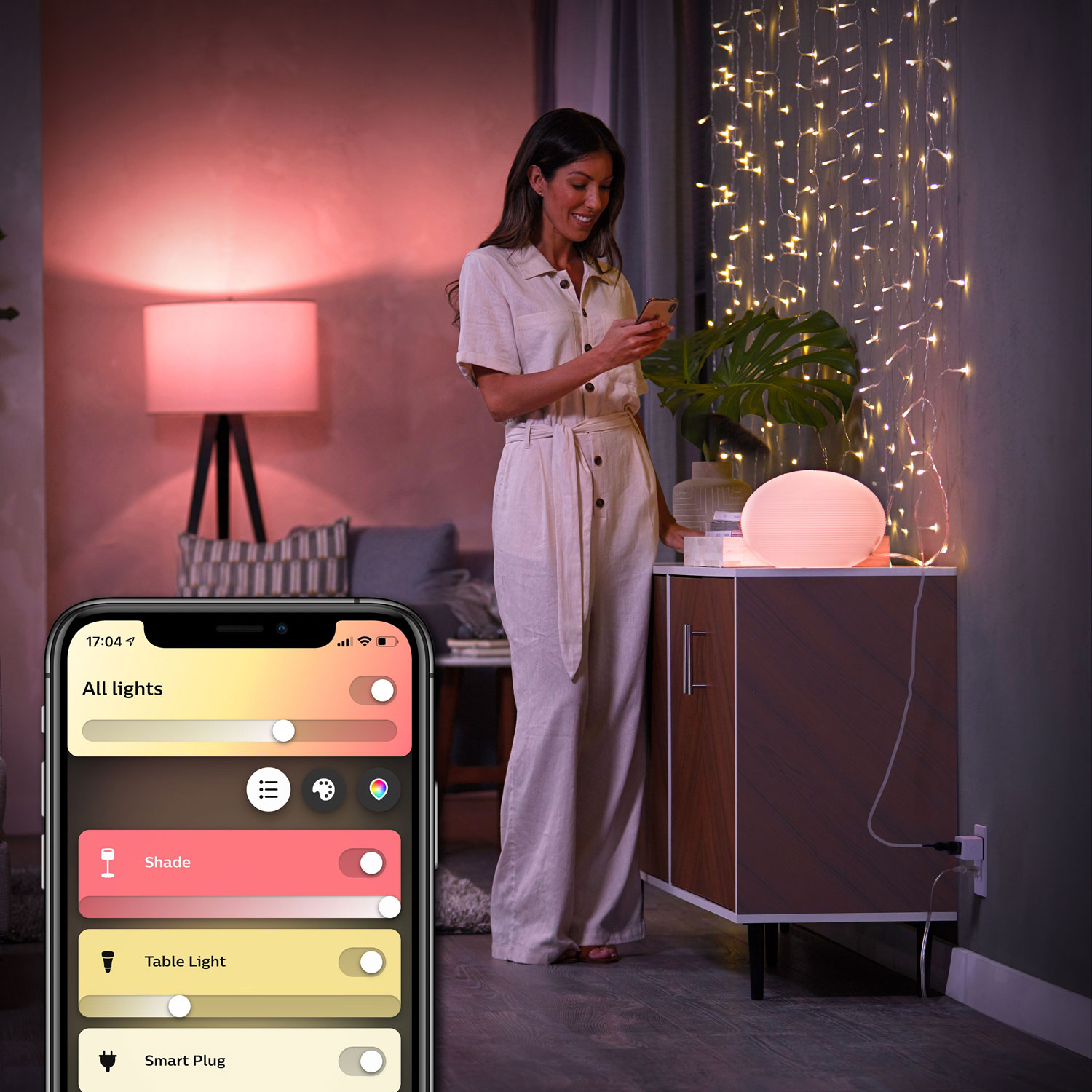 Smart lights to add colour and voice control
Smart Lights are a great gift for any smart home. There are many different types of smart lights to choose from. To find the right smart light gift, first narrow it down to Indoor Lighting and Outdoor Lighting. For indoor lighting, you can never go wrong with a Smart Bulb. This is a simple yet effective gift that people will use. Smart bulbs fit in standard light sockets but bring new lighting opportunities to any space. First, they add colour. Users can use an app to find any colour and adjust the brightness to their liking. This is great for bedrooms and gaming rooms.
Second, smart lights can be controlled through voice commands. It's a much better way to turn lights on and off. Plus you can change the colour using voice commands too. Kids will love having a smart light in their room. One smart bulb that I recommend as a gift is the GE Cync A21. It's easy to set up, simple to use, and affordable. If you're looking for a simple yet effective smart home gift, I highly recommend it.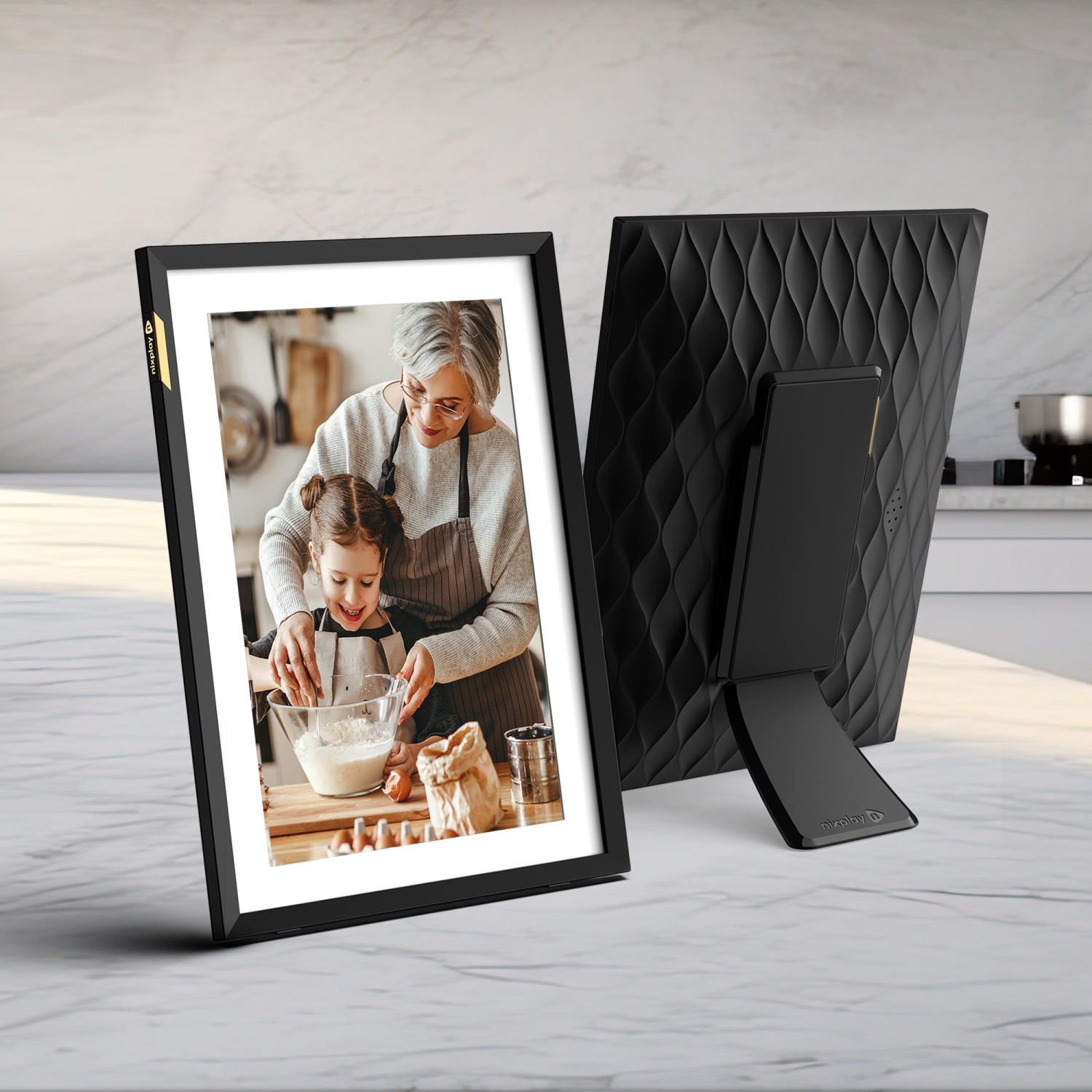 Digital Photo Frames
We all take so many pictures with our smartphones, but what do we do about it? One of the best gifts I ever gave my mom was a Digital Photo Frame. It allows people to view digital photos taken on their smartphones. They connect to your Wi-Fi network and sync to various cloud storage services to find your photos. This is a great gift for grandparents. They love to get fresh new photos of their grandchildren onto their digital photo frames. If someone is not tech-savvy, my advice is to gift it and set it up for them. Trust me, you cannot go wrong with a digital photo frame.
If you're looking for a suggestion, I recommend the Aura Carver 10.1". It sports an LCD screen with an interactive touch bar. It also comes with unlimited cloud photo storage via the Aura app. You can put as many photos as you like onto this digital photo frame. It's perfect for new parents, grandparents, or anyone who takes a lot of photos.
Finding the perfect smart home gift
If you know someone enough, it's easy to find the right smart home gift for them. If they are just getting started, gift them a smart speaker. This will bring voice control into the home. If they already have one, add another. The more smart speakers a home has, the smarter it gets. The next two gift ideas are smart plugs and smart lights. They are the devices that you can control through voice commands. Again, these devices make a smart home smarter. From there, you can get creative. My personal recommendation is to get someone a digital photo frame. Everyone has photos but few people these days print them out. A digital photo frame is the perfect solution for so many people. That's why it's one of my top smart home gift recommendations.
If you are new to the world of smart home, read this buying guide. It breaks down all the different types of smart home products available. Remember, if you want to give a gift people will love, find them a Smart Home gift at Best Buy