Many people today are perfectly content taking pictures with nothing more than their constant companion, the smart phone. However, for those among us with a true passion for photography, only a proper camera will do! If you've been looking for a good camera to ask for for Christmas this year, you may wish to consider the Sony Cyber-shot RX100 III 20.1MP 2.9x Optical Zoom Digital Camera. This camera, which I'll simply refer to from here on out as the Cyber-shot, has so many great features that I just couldn't believe it when I read through the complete list. In fact, there are many more features than I can possibly cover here, so it's definitely worth taking a look at its Best Buy product page after you've read the summary below. Still, I'll try to hit most of the major highlights for you here.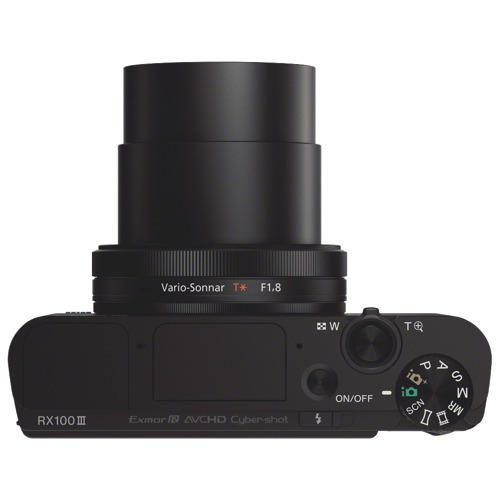 One thing you'll want to be assured of right away is the fact that the Cyber-shot is not merely for taking still photographs. It also has full HD (that is, 4K) video recording capabilities, so if you're into making high quality home movies—whether for your own enjoyment, that of your family and closest friends, or to share far and wide on YouTube—you can certainly do so with the Cyber-shot! Other key features here include a 20.1MP Exmor R CMOS sensor (complete with back-illuminated structure) and 3.0 inch Xtra Fine LCD display (with 180 degrees of built-in tilt for added convenience). Having such a fine display is great for really focusing your pictures and making sure that everything is crystal clear before actually taking the shot. Also of note are the Cyber-shot's high resolution OLED viewfinder (that's both retractable and has a ZEISS T coating on it), its 2.9x optical zoom (so you can get up close and personal when taking far away or action shots), and its BIONZ X processor (which is capable of reproducing even the finest textures & details in real time, thus making for the perfect symmetry between the shot you thought you set up and the shot you actually got).
The Cyber-shot also comes complete with all the bits and bobs you'll need both to get started shooting and to keep the photos flowing without you having to run out to the store and pick up a whole lot of extras. For instance, it's got a NP-BX1 X-series rechargeable battery pack, an AC adaptor, a micro USB cable, a handy wrist strap, and a shoulder strap adaptor, aside, of course, from the camera itself. This means that once you open the box, all you'll have to do is give the battery pack a charge and you're off and running. Receiving a Cyber-shot on Christmas morning might just lead to the photo or video documentation the rest of the day's activities as its many exciting events unfold, from family members opening their gifts, to digging in to the turkey at dinner time! And, when the day is winding down, you can easily connect the Cyber-shot to your smart phone (it's a breeze thanks to this camera's Wi-Fi & NFC connectivity) and share your photos and video footage with family & friends.
Reading through the Cyber-shot's product page at Best Buy, I noticed a number of excellent testimonials from customers who have given it a try. It seems that this camera is a serious hit amongst camera enthusiasts, which hardly surprises at all me considering all it can do. Of course, there are so many more features than I can possibly list here, so click on the link above to visit the site, or check out Best Buy's complete range of cameras by clicking HERE. Either way, Day 7 of the 12 days of Christmas is a great day for photography buffs here on the Plug-In Blog. I've actually just gone from not even knowing of this camera's existence to wanting to get one myself. Yikes, my wish list is getting far too long! Merry Christmas!
Best Buy's blog 12 days of Christmas: