Today we consider the top drones of 2016. There's a MASSIVE amount to cover here, so let's not beat around the bush! One note, however: I can't possibly say all there is to say about each of the amazing drones here, so I've decided to focus on a few key features of each. When a given feature is listed for one of the models discussed, that doesn't mean that it doesn't also apply to other models here, even if it's not specifically mentioned for them. Each of the drones discussed below has numerous features to consider—far more than can possibly be included in these brief summaries.
DJI Drones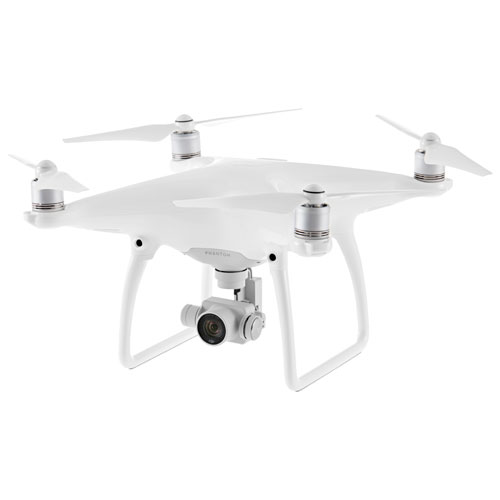 When it comes to DJI drones, there's certainly a lot to choose from, and they all come with some top-notch features. The first of these drones that I'll mention is the all new DJI Phantom 4 Quadcopter Drone with Camera & Controller. This drone's top features include Return to Home, up to 28 minutes of total flying time on a single battery charge, and an Obstacle Avoidance feature that truly sets the Phantom 4 apart from all others. As I recently did a full DJI Phantom 4 Quadcopter Drone Review, you can get full details of this drone by clicking the link.
Another fine offering from DJI is the Phantom 3 Professional Quadcopter Drone with Camera. One of the coolest aspects of this model is its awesome No-Fly Zone feature, which works because of the Firmware's ability to automatically detect and avoid no-fly zones. In other words, when restricted air space is recognized, the Phantom 3 Pro will avoid flying into them, thus keeping the Pilot from inadvertently breaking any laws. Fly with immunity throughout the community with the DJI Phantom 3 Pro!
The DJI Phantom 3 4K Quadcopter Drone with Camera is yet another great DJI model offering considerable high-end features. Among the most useful of these are built-in Wi-Fi, up to 25 minutes of flight time per battery charge, complete integration with the DJI App., an on-board 4K video camera, and the Autopilot Safety Feature whereby the drone will automatically fly itself back to its home position if the signal from the transmitter is lost. With such features in place, you're sure to enjoy fun and worry-free flights for a very long time to come.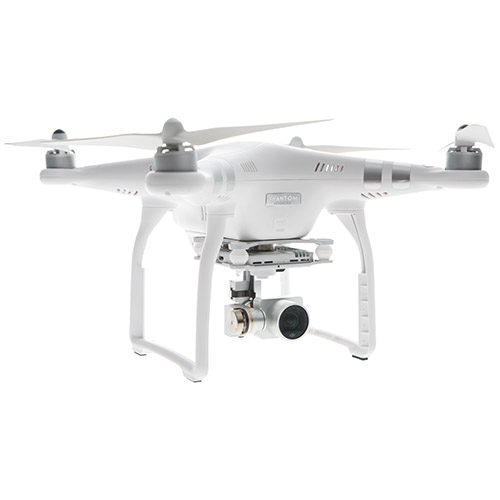 Similar specs to what we see above also apply to the DJI Phantom 3 Advanced Quadcopter Drone with Camera. Combine safe flying (thanks to intuitive, easy-to-use controls & an Autopilot Safety Feature) with the ability to take amazing aerial footage (via an on-board High Definition camera that shoots in 1080p). This drone also has up to 57.6 Km/h of raw speed, as much as 23 minutes of uninterrupted flight time per charge, & an Altitude Lock Feature that allows you to hover in place to get spectacular film footage. It's like being a Hollywood film Director with your own HD camera suspended in the location of your choice. You'll shoot great video & have an all-out blast while doing it!
Finally, the DJI Phantom 3 Standard Quadcopter Drone with Camera & Controller provides a lower cost alternative to some of the other DJI models without sacrificing key features. For instance, this drone features full app. integration, up to 25 minutes of flying time per charge, a top speed of 57.6 Km/h, an Autopilot Safety Feature, the incredible No-Fly Zone Feature, a quality on-board camera (shooting in 2.7K HD), and Intelligent Flight Modes like Follow Me & Point-of-Interest (a circling feature that allows you to shoot a given subject while flying around it).
Yuneec Drones
Among the heavyweight drone makers currently cranking out aerial masterpieces is Yuneec. As such, they certainly deserve their place in this conversation. In fact, the Yuneec Typhoon Q500 4K Quadcopter Drone with Camera & Controller is one of the best drones currently available, which I found out first hand when I reviewed it a few weeks ago. If you'd like to learn all about this behemoth that flies beautifully & takes gorgeous 4K footage with a level of stability matched only by the Phantom 4, then take a look at this: Yuneec Typhoon Q500 4K Aerial & Ground Imaging Solution (i.e. Quadcopter Drone) Review. With its CGO3 4K camera, 3 flight modes (including an insanely easy-to-use Smart Mode), and a SteadyGrip Handheld for taking flawless ground level & indoor footage—not to mention about 15 other great features, the Yuneec Typhoon is just about as good as it gets in the world of high end drones. You really can't go wrong with a piece of equipment this advanced & sophisticated!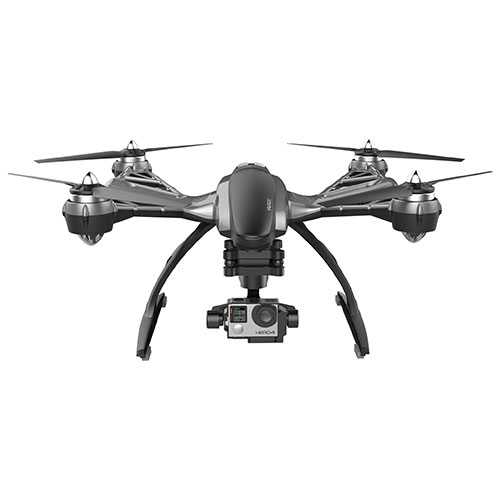 I've never personally tested the Yuneec Typhoon G Quadcopter Drone with Controller, but from what I've been able to gather, this machine isn't too far behind the Q500 model discussed above. It's got a number of similar (if not identical) features, and it's a much more economical choice. Key features here include a rechargeable 5400mAh battery (providing up to 25 minutes of flight time per charge), a 3-axis gimbal that works with numerous camera models (including the GoPro HERO3, HERO3+, HERO4 Black, & HERO4 Silver—not included), a SteadyGrip handheld for ground based use, 3 flight modes (including Smart, Angle, & Home Modes), Follow Me & Watch-Me Features, and numerous other specs and inclusions—to name but a few. Learn them all by visiting the Best Buy product page for this model and comparing the features you find with those of the Typhoon Q500 model. Depending on your personal drone budget & requirements, you may find that the Typhoon G is your best option. If it flies anywhere near as well as the Q500, which I personally found to float like a dream, then you're sure to absolutely love it!
Solo Drones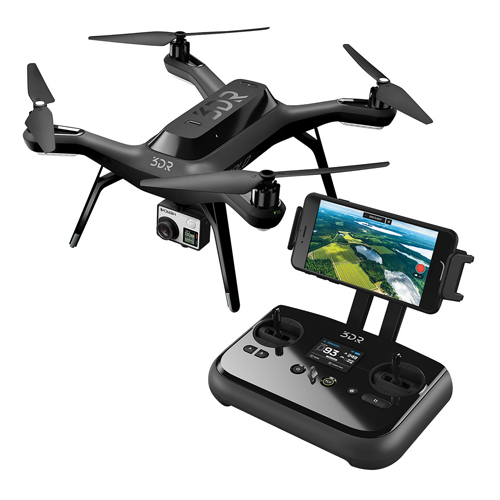 Another contending brand in the easy-to-fly drones race is Solo, and one of its top models is the 3DR Solo Smart Drone. Among the top features here is the 3DR Solo's incredible speed. This drone is super fast—boasting a top speed of up to 88.51 Km/h, and it can fly for up to 25 continuous minutes on a single battery charge. Moreover, it features GoPro compatibility and comes with a sturdy mobile device mount right on the face of the transmitter. Such features make the 3DR Solo Drone perfect for all of the high speed chase scenes in your next home movie! But if making action flicks isn't exactly your style, you can still have heaps of fun with this feature-rich quadcopter. To learn about all of the features that make the Solo 3DR Drone such an impressive model, visit its Best Buy product page and start reading!
Parrot Drones
If you're a fan of Parrot Drones, you'll probably like the Parrot Bebop 2 Quadcopter Drone with Skycontroller. This fun drone is constructed of lightweight ABS materials that, together with it's dual battery system, allow it to remain in the air for up to 25 minutes of straight flying time. The Bebop also features an advanced navigation system (essentially a computer with a dual-core processor & quad-core GPU) and a software development kit that allows you to create your own programmable flight plans or build flight apps. Additionally, you can use this drone to retrieve video, photos, or even view live streams, and that's just scratching the surface of the Bebop's abilities! Its enhanced Skycontroller is super simple to use and may be operated in conjunction with your smart device—but it doesn't have to be. Rounding things out are the Bebop's one-touch Return to Home Feature, a built-in HD camera & Wi-Fi antennas, 7 data sensors that work together to provide enhanced flight stability, and a whole lot more! Read up for full details on the Bebop's product page.
Traxxas Drones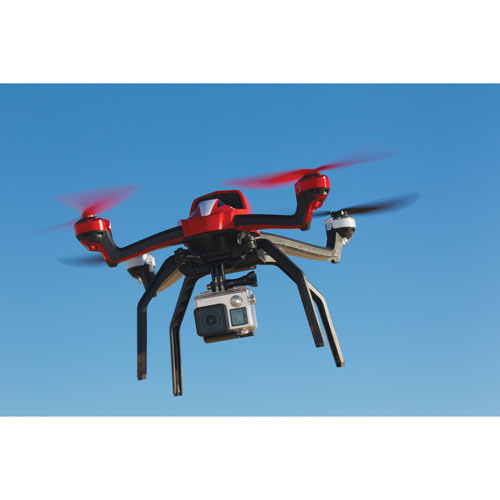 The final individual drone that's up for consideration today is the Traxxas Aton Quadcopter Drone. This ready-to-fly quad-rotor helicopter features a Traxxas standard—the 2.4GHz radio control system, a 3-Cell (3000mAh) Power Cell LiPo Battery (for up to 20 minutes of continuous flying time), Traxxas Auto-Leveling (10-axis stabilizing) Technology, a GoPro compatible stable camera mount featuring vibration damping (GoPro NOT included), several spare parts (including tools for self repair), LED lighting (great for nighttime flying), a GPS antenna, and numerous other useful features & components. The Aton's lightweight frame is composed of a special blend of strong & flexible materials, and it features several flight modes for various skill levels. For instance, there's a Film Mode (with noise reduction—during filming, and Automatic Takeoff & Return to Home Features), a Sport Mode (for doing flips and other trick flying), and an Expert Mode (with access to the Aton's full speed capabilities & full flying control for experienced and confident Pilots). In fact, this drone can reach speeds of up to 80 Km/h, which is highly impressive for any modern drone!
Toy Drones
If all you're looking for is a little flying fun, then one of Best Buy's many available toy drones is sure to suffice. You can choose from nano drones like the Teeny Drone – Limited Edition (available in multiple colours) to something a bit more robust, like the Parrot Jumping Night Land MiniDrone – Buzz, which is a ground based drone that rolls and jumps around and can even shoot video. Either way, toy drones provide enjoyable (and generally economical) RC options that are fun for pretty much anyone!
That's all I've got for today, but if you're on the lookout for an exciting new drone to take to the skies with, you'll probably want to check out Best Buy's complete selection of fun & exciting Drones today!