In this day and age, it's hard to imagine being a student without a laptop. That probably explains why all the newer models are released just in time for the back to school buying season. 
Whether students have a new laptop or not, having the right accessories can add convenience, boost productivity, and help with remote learning. With that in mind, let's look at five items you must have with your back to school laptop.
Laptop stands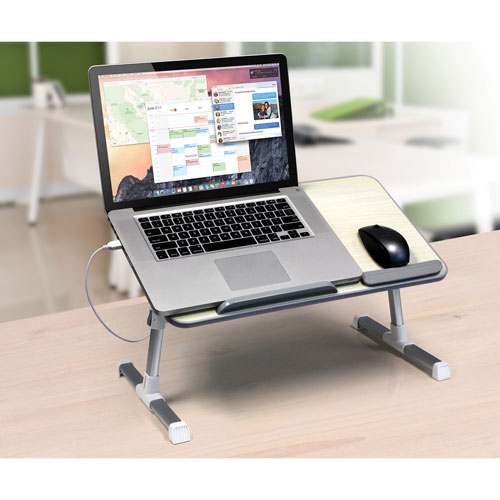 In addition to choosing a school backpack, students should create a comfortable office space at home or on campus. The secret is to elevate your computer with a laptop stand to turn any desk space into a productive workstation. 
Look for an adjustable laptop stand so you can find the perfect height and angle for your workspace. Some laptop stands like the Aluratek ergonomic laptop cooling table even have built-in fans to keep your laptop cool during extended use.  
A raised laptop is also great for video conferencing with your classmates and study groups. Just remember, with a raised laptop camera, everyone will judge the space behind you so decorate accordingly. 
A second laptop charger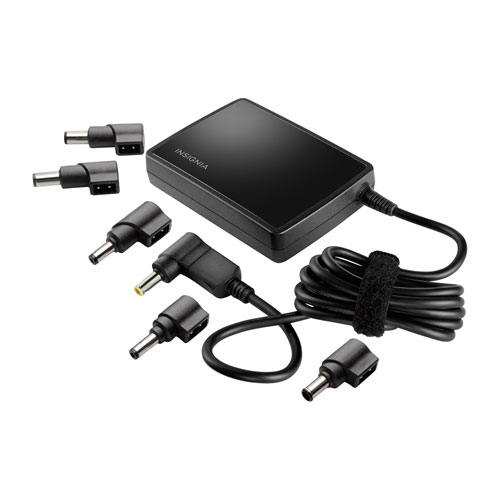 While new laptops are incredibly light and portable, carrying around the charger is never fun. Most people purchase a universal laptop charger after they lose their original one. Having a second charger adds a ton of convenience for students, especially if they already have a dedicated study space with a raised laptop stand. 
With a second charger, students can keep their original charger permanently under their laptop stand, and another in their backpack.
Look for a universal charger with multiple voltage controlling tips. That makes it compatible with most laptops brands. With a dedicated study space and a second charger, students can simply unplug their laptop and not have to worry about running out of power. Trust me, once you get a second laptop charger, you'll wonder how you did without one. 
Bluetooth keyboard & mouse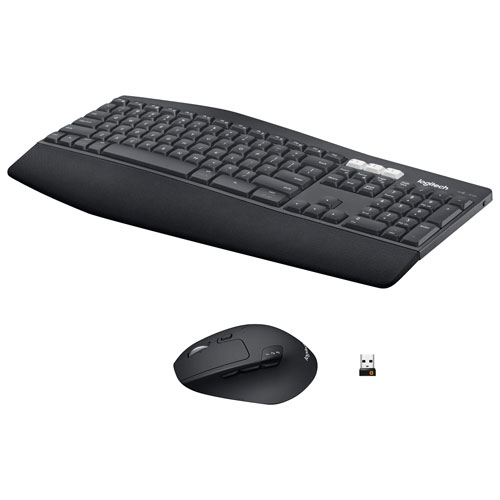 I hope you're sensing a theme with these laptop accessories. Each complements the other to create an effective laptop study space. A wireless keyboard and mouse are the next two pieces of the puzzle.
With a raised laptop, students need wireless control to type and navigate the web.
Look for a keyboard and mouse combo pack that connects via  Bluetooth. That way, you don't need to sacrifice a USB slot on your laptop with a wireless dongle that's very easy to lose. I speak from experience.  
Some Bluetooth keyboards like the Logitech MK850 are even designed for use on multiple mobile devices. With a single click, students can switch typing between their smartphone, tablet, and laptop. If you're the type who sends a lot of text messages while studying, this is a godsend.  
Bluetooth headphones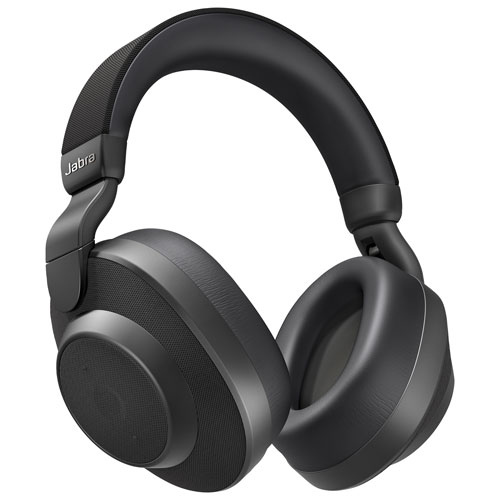 As most students know, we live in a world of constant distractions. Bluetooth headphones can help students stay in the zone and tune out the world around them. 
If you live and study in a crowded dorm room, look for over-the-ear Bluetooth headphones that feature Active Noise Cancellation (ANC). With a single button tap, students can tune out distractions and stay focused. 
There's a wide variety of Bluetooth headphones in different styles and price points. I recommend choosing a pair that comes with a carrying case so you can keep them protected inside your laptop bag.
I also suggest getting a pair that has a built-in mic and dedicated button to activate Siri and/or Google Assistant. I know this might be hard to believe, but students used to do research in a library. This is like having a librarian literally at your fingertips. I'm so jealous.  
Laptop docking station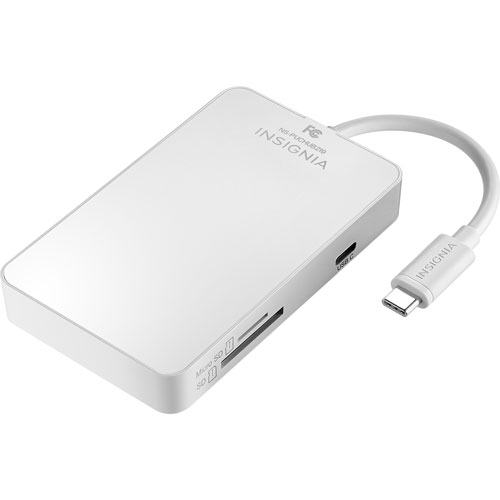 If students can get only one Back to School accessory, it should be a laptop docking station. It's the modern-day swiss army knife for laptops, providing additional USB, HDMI, Ethernet, and SD card ports. This is a must-have for newer laptops with ultra-slim designs and fewer ports (often USB-C only). With this, you can have endless port options. 
Students can use a docking station to connect monitors, TVs, and even projectors. Look for one that provides transfer speeds up to 10Gbps. This makes it very useful for moving large files between SD, micro SD, and external hard drives. Docking stations are so useful and portable, I recommend students keep one permanently in their study space at home, and one in their backpack. 
Hopefully, these accessory suggestions will help you get the most out of your new laptop. I also encourage everyone to read the latest articles from the other Best Buy bloggers. With the explosion of remote learning, they can help you pick the right Back to School gear to seamlessly learn in the classroom, and in the home.
We also know that safety is at the front of everyone's mind for the upcoming school year. That's why Best Buy is taking all the appropriate measures so parents, students, and teachers can shop with confidence.