There are few names in photography that get a reaction among camera enthusiasts quite like that of Leica. In fact it is probably the most respected camera brand in the world.
Leica gained this reputation long before the digital era when it was the marque of choice for some of the most important names in photography: Henri Cartier-Bresson, Robert Frank and Bruce Gilden, among a host of others.
These German-made cameras have a reputation for reliability, durability and responsiveness. This reputation was earned through countless hours in the hands of artists whose work is venerated to this day.
Today we're going to take a quick look at some of the current mirrorless digital cameras offered by the 800 pound gorilla of photography that is Leica.
Pocket-sized and super-powered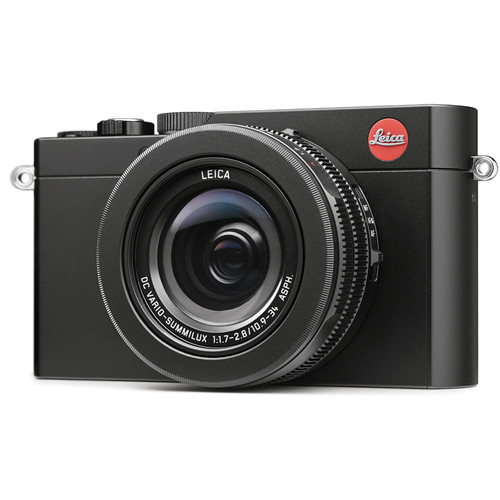 The Leica D-Lux (Typ 109) is a compact point-and-shoot camera. It carries a relatively large 12.8 megapixel 4/3″ type sensor, and a 3.1x zoom lens, equivalent to 24-75mm. As well as a 3 inch LCD screen it also has a high-resolution electronic viewfinder, which is a big deal for serious shooters. They will also love the fact that the lens shoots at wide maximum apertures between f/1.7 and f/2.8—great for portraits and low-light work. And this is not just a nice stills camera, it also shoots 4k video, and with optical image stabilization built-in, you can expect nice smooth shots too. Wifi technology means you can connect to your smart device to download your images or control the camera remotely with the Leica Image Shuttle app.
So as you can see the D-Lux is a fully loaded weapon, and that's pretty much what we expect from Leica; some of the best technology on the market at a premium price.
DSLR style with a big zoom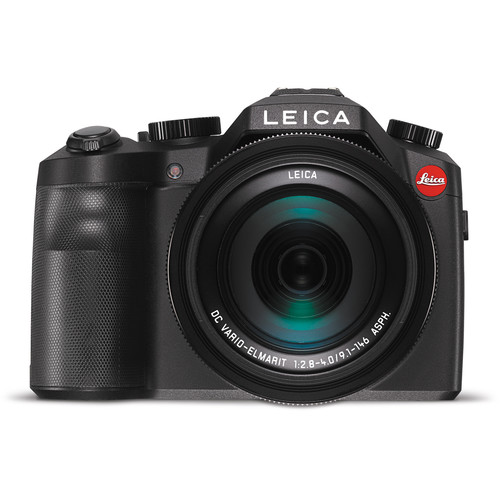 The Leica V-Lux (Typ 114)  packs many of the same features as the D-Lux, but the kicker here is the 16x zoom, which equates to a focal length of 25-400mm. Aside from that awesome zoom, the V-Lux borrows it's look and feel from the DSLR world. This is a camera that feels more like a 'proper' camera than a point-and-shoot, even though the smaller, 1″ sensor it carries keeps it firmly in point-and-shoot territory. The 3 inch LCD screen is rotatable, which adds a lot of flexibility to your shooting style. Like the D-Lux, the V-Lux shoots 4k video, and it has optical image stabilization. However, the maximum aperture on the lens ranges from f/2.8 to f/4, so this is a less useful portrait and low-light camera than the V-Lux. That zoom, and the fact that it can shoot a staggering 50 frames per second with the electronic shutter (as opposed to the physical shutter) makes it an excellent nature and wildlife camera.
The street photographer's dream
With the Leica Q (Typ 116), we're taking a serious step up in quality. This is a camera for those who are very, very serious about their photography. It carries a full-frame, 24.2 MP CMOS sensor which is going to yield some big image files that you can enhance and enlarge to the limits of your creative vision. This is a unique full-frame mirrorless camera because it has a fixed 28mm f/1.7 lens, with no option to change. That's a pretty wide angle, and generally not a focal length portrait photographers will go for. This is the type of camera I would enjoy using for street photography. With that wide maximum aperture you'll be able to shoot later into the evening and through the Golden Hour around sunset when the light is at it's most interesting. The 3″ LCD screen isn't tiltable, but it is touch-enabled which makes navigating menus quicker and easier, and also allows you to change settings and tap to focus. Finally, this is a camera that is built to last, with a tough magnesium alloy body.
The M10—a camera for the purists
The Leica M10 is the ultimate dream camera of many a camera purist. We're talking about a full-frame sensor in a beautifully designed and presented body that carries the heritage of the Leica name into the 21st century with style and class. Despite the slim profile, front to back, it has a significant heft to it that lets you know you're holding a special camera. With a minimal design that references it's analog ancestry and external controls like the shutter speed dial that put manual control of key settings at your fingertips, the M10 will help you focus your creative lens.
Speaking of lenses, the M10 accepts any M mount lens, some of which are regarded as the finest pieces of glass ever made. You'll find that there is a thriving market for antique M lenses which actually age very well and continue to produce amazing images for years and years. M lenses are interesting because you control not just the focus, but also the f-stop right there on the barrel.
Once again this is a unique camera in the digital age. As a rangefinder camera it has a different way to focus and compose images. Instead of relying on your ability to judge the sharpness of the image in the viewfinder in order to focus, a rangefinder provides a split image that is out of focus when the two sides are off-center, and in focus when they meet. That may be hard to visualize but it's actually a very intuitive system to use. And this is a manual focus only camera—there is no autofocus option. I think you can probably understand why this is a camera for the serious enthusiast!
A Leica is an investment
When you buy a Leica you are not just buying a camera—you are joining a band of photographers who take the art form very seriously. You are paying homage to the great photographers who have gone before you, and committing to follow in their footsteps. On a practical level you are buying one of the best cameras in it's class, and one that will retain it's value better than almost any other brand.
Be sure to check out the full range of Leica cameras available from BestBuy.ca