Welcome everyone to today's list of several great gifts for the ultimate sports fan! If there's a sports fan in your life that you never quite know how to buy gifts for, then today's blog might just give you a few useful ideas for the next time you're ready to do some gift giving. The Wincraft NFL Chicago Bears Wall Clock at left is one such example, provided the sports fan in your life is a big fan of daaa Bearsss! At 12.75 inches in diameter and featuring accurate quartz movement, your Bears fan can hang this on his or her wall and keep an eye on the clock so as to never miss an opening kick off. Keep reading for more sporting ideas!
The next item on our list is perfect for any Canadian hockey fan. With the 2016 World Cup of Hockey coming up later this year, what better way to make a statement of support for our national team than by sporting this one-size-fits-all, 100% polyester Team Canada Hockey Hat? As someone who wears a hat every single day of my life (because I absolutely love hats!), I can wholeheartedly endorse this particular cap. With its red, white, and black design, as well as the classic Hockey Canada logo up front, this hat is game ready and perfectly patriotic! Give it to someone who will wear it with pride, and watch them bask in the success of Canada's national hockey teams down through the years. Whether it's our men's team, our women's team, or one of the many other levels of Hockey Canada's teams, we are always well represented and made extremely proud by the amazing hockey talent in this country. This Team Canada Hockey Hat allows us to show our national pride & unwavering support all year round, so keep it in mind the next time you need a great gift for the patriotic hockey fan in your family!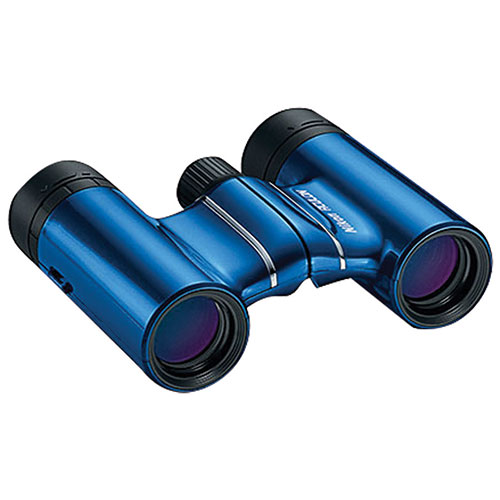 If you've ever sat in the nosebleeds at any major sporting facility, then you know how difficult it can be to see and follow all the action. I've never personally had any trouble at hockey games, but at baseball stadiums like the formerly named Skydome, it's often another story. From the seats I usually get, the baseball itself is practically invisible. For this reason, a great gift for many sports fans is the Nikon ACULON T01 8 x 21 Binoculars. Featuring 8x magnification & 21mm objective lenses, the Aculon T01 will ensure that your favourite sports fan will have no trouble seeing that baseball (or that hockey puck) when he or she goes to the big game. In fact, its 361 foot field of view provides a sharp and detailed view of every image that passes before its multi-layered coated lenses. Compact and super light (@ just 195 grams), these binoculars easily go where the action is. They also feature a neck strap, a carrying case, comfortable turn-and-slide rubber eye-cups, and an easy to use central focus knob, as well as a water resistant design, and I'm not even listing everything! Ideal for sporting events, concerts, bird watching, or even pretending to be a super spy, the Nikon Aculon T01 Binoculars have it all! An absolutely outstanding gift!
If you happen to know a die-hard Habs fan, you might consider this really fun pair of Montreal Canadiens Mini Gloves as a gift. These gloves are miniature replicas of the real thing that hang around the rear view mirror of your loved one's car or truck to show their team loyalty & respect. Several other teams' gloves are also available, as well as lots of other NHL Memorabilia, so you're not just limited to Montreal Canadiens gloves if your sports fan is a big NHL follower. These gloves won't exactly come in handy for playing the game (unless the sports fan in your life also happens to be a Smurf), but they're sure a fun way to show one's love for it!
Our next item is also in the NHL realm. If your sports fan happens to follow the Vancouver Canucks, then there are 2 near certainties that can probably be said of them: One, they've been well aware for a while now that the Canucks are toast this season! And two, they're used to rolling with the punches and weathering hard times. In honour of the former, what better gift could you give that longsuffering Canucks fan than a Vancouver Canucks Toaster (other teams also available)? This 2 slice toaster will provide a Canucks themed consolation breakfast the morning after a tough loss, and far less often it will provide celebratory toast the morning after after a big Canucks win. What could be more fun? Complete with typical toaster adjustment settings and an elegant & stylish design, this toaster will toast the Canucks stylized "C" logo (hockey stick on rink design) right into each and every glorious slice of toast it produces! If your sports fan should ever happen to have Maple Leafs fans visiting as house guests, he or she can stick it to them at breakfast time with a hearty Canucks breakfast—then duke it out for last place overall in the NHL & the statistically better shot at the first overall draft pick in June. Nothing could be better. And nothing could be worse!
There's not a sports fan alive that hasn't experienced the posterior pain that sometimes accompanies live viewing of one's favourite sporting events. While watching nearly any sport live & in person is always the sweetest of prospects, there's often a torturous element that goes along with the fun. I took in a Blue Jays game late last season, and had it not been for the Jays winning the game, the experience of those hard plastic seats might not have been worth while. So if the sports fan in your life enjoys watching their favourite teams from the discomfort of the bleachers, now you can help them to keep their keister comfortable with the Sportcraft Folding Bleacher Seat! This seat features thick 2 inch PU foam (for softer sitting), a waterproof 300D polyester cover (for protection from rainy conditions), the ability to fold up (for easy portability), and it all comes in a luxurious 20 inches of seat width (for the utmost in cushioning & comfort)! So ensure that your loved-one's bottom goes home happy no matter the outcome of the game, with the Sportcraft Folding Bleacher Seat!
And that's the end of the list! If you're on the lookout for a great gift for the sports fan in your life, Best Buy certainly has plenty of great options for you. Just make sure you know what their favourite sports and favourite teams are. Good luck!