With Christmas coming up fast, it's time to start giving some serious attention to the annual gift conundrum – what to buy for your nearest and dearest. If you're lucky enough to have a photography enthusiast in your life, or you are a photography enthusiast and you want to start dropping a few hints, then hopefully you'll get some inspiration from today's post.
Mirrorless camera revolution
The big news in the world of camera technology over the last few years has been the revolution that is the mirrorless, interchangeable lens camera. And although they have been around for a few years at this point, there is still something of a novelty factor attached to them, which isn't to say they're not capable of producing images of a quality comparable to a DSLR. In fact there are some heavyweight hitters in this category now, particularly in the Sony stable. And while most professionals are sticking with the DSLRs for the time being (better battery life, more lens options), there are still a few admiring glances being cast in the direction of the mirrorless set. Hence you'll probably notice a distinct bias in my recommendations.
Impressive point-and-shoots
But before I talk more about mirrorless, let's talk point-and-shoot. 'Point-and-shoot' used to be a byword for 'cheap and cheerful', but nowadays there are some truly amazing cameras in this category. I'm talking about compact cameras that are capable of producing spectacular images that any self-respecting professional would be proud of. Plus they tend to come packed with nifty features like wi-fi connectivity, which allows you to share your images instantaneously, and also to get a live preview from your camera and shoot remotely. And you might be surprised to hear that some even shoot high definition video.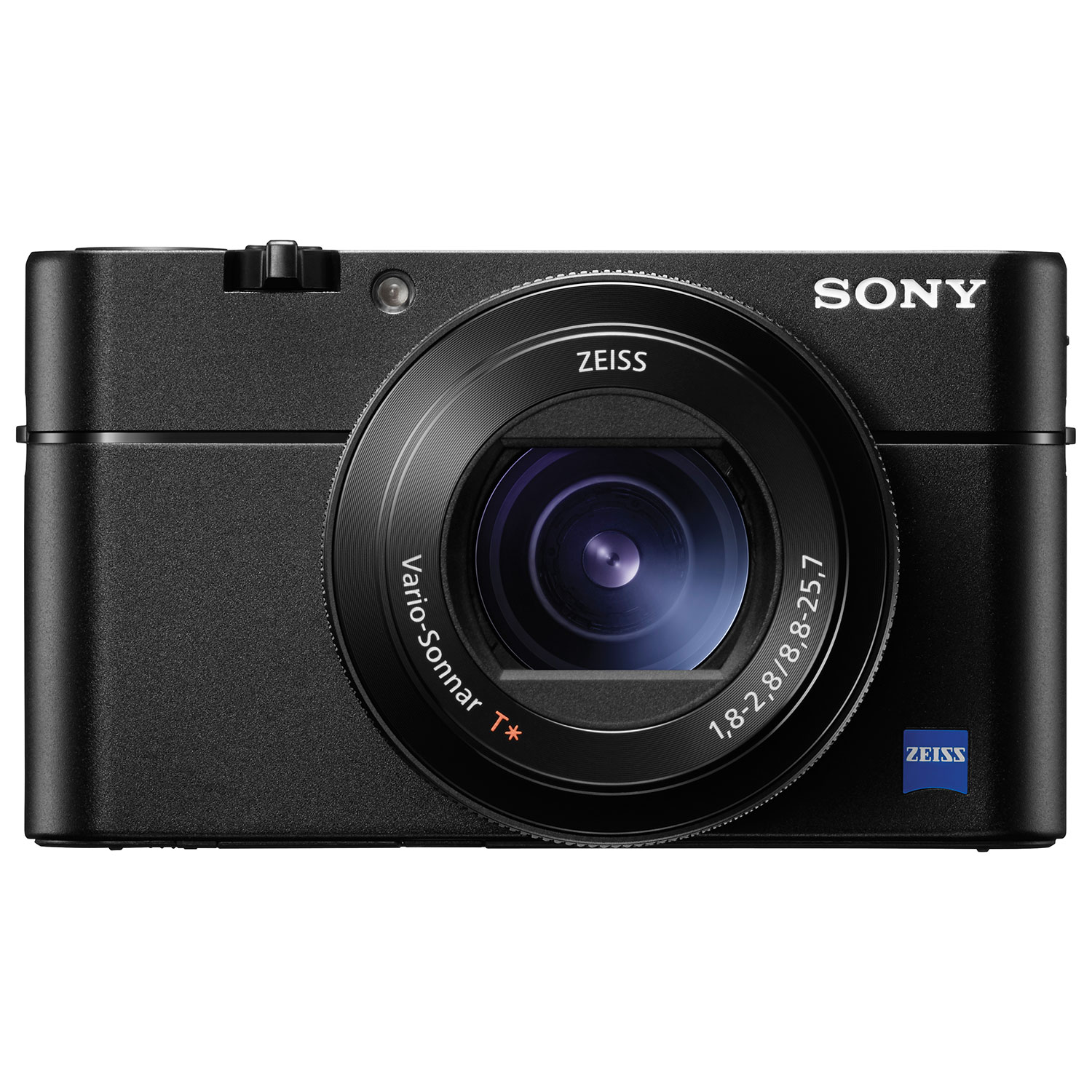 One of my favourite point-and-shoots is the RX100 from Sony, now in it's fifth iteration with the RX100 V. I think the original RX100 still represents great value, and will likely impress even seasoned enthusiasts. It has to be said though, the mark V is a little marvel, right on the cutting edge of what's possible in a diminutive body, including HD video at 60 frames per second, for beautiful slow-mos. I admit I would be pretty stoked to find the RX100 V in my stocking on Christmas morning!
Another very interesting model in the point-and-shoot category is the Fujifilm X70. What's great about this camera is that it has a big APS-C sized sensor (significantly bigger than the RX100 for example) which gives you great low-light sensitivity and the ability to create gallery sized prints for your walls. It also shoots HD video at 60fps. Fujifilm are very much the choice of photography purists, with that wonderfully classic aesthetic they have,  which I admit I am a total sucker for! The X70 is an interesting camera for another reason – it has fixed focal length (or 'prime') lens, which means you cannot zoom in on your subject. You have to physically change your position in order to change your crop. This may sound like a distinct disadvantage, but prime lenses are very highly regarded by those in the know, because they offer a sharpness and clarity that zoom lenses struggle to match.
A mirrorless with image stabilization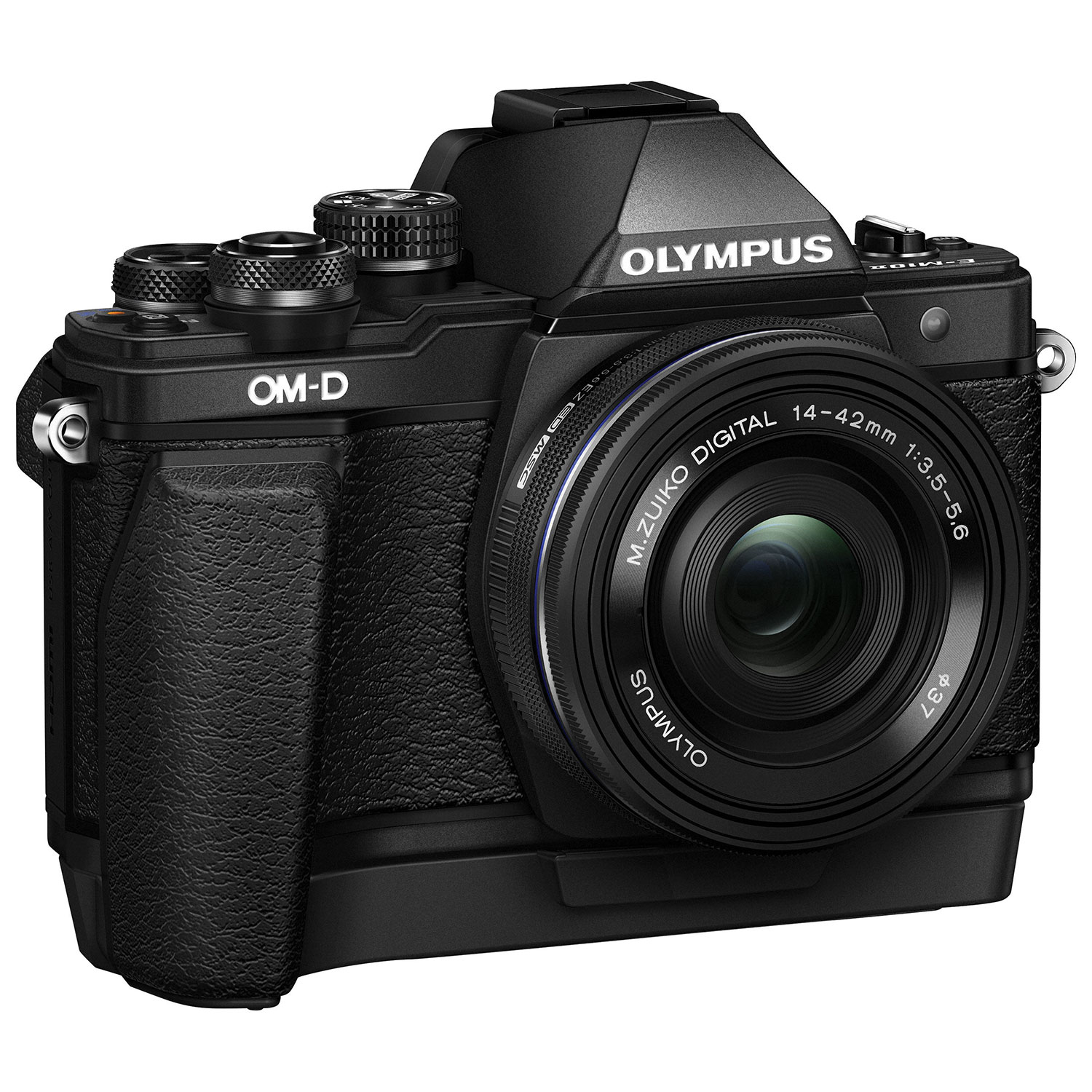 Now, moving on to the aforementioned mirrorless cameras. I had the pleasure of reviewing the Olympus OMD EM-10 a couple of years ago, and to this day I still give it a mention whenever someone asks my advice about a new camera purchase. Olympus has a very respectable history as a camera manufacturer, but nowadays the general perception seems to be that it is not quite in the same league as the 'big 3': Canon, Nikon and Sony. Let me assure you that an Olympus (or a Fujifilm, or a Panasonic for that matter) is easily capable of producing an image equivalent in quality to that of a Canon, Nikon or Sony. In fact when it comes to mirrorless cameras I would put Olympus ahead of those well-known names because Olympus has placed a higher priority on innovating in the mirrorless segment. Hence with the OMD EM-10 you get image stabilization built into the camera, rather than incorporated into the lenses as Canon and Nikon prefer. Image stabilization is a huge advantage, especially in low-light situations, so this feature alone makes the EM-10 remarkable. Image stabilization also works for video, so you can expect much smoother, more professional looking videos, even when you're shooting handheld. Another feature on the EM-10 worth mentioning is the touchscreen, which not only allows you to access menus, but also lets you choose your focus point and activate the shutter.
Sony innovates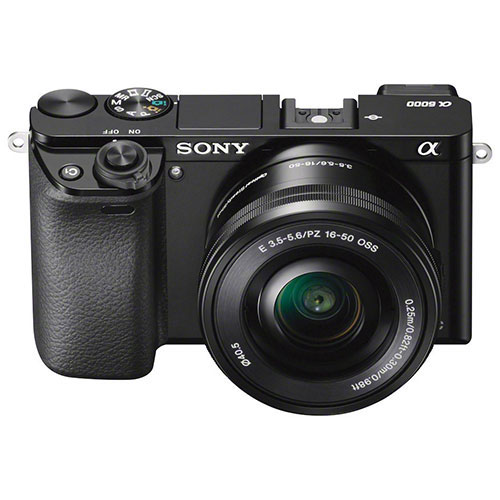 Of all the manufacturers producing mirrorless cameras at the moment, Sony is the one who has consistently tried to push things to the next level, to release models with features that were previously unheard of. The A6000 is a good example, because it's one of the few mirrorless cameras capable of shooting HD video at 60 frames per second. That might not sound too impressive considering that I mentioned a couple of point-and-shoots earlier that also shoot 60fps, but the A6000 is actually cheaper than either the RX100 III or the X70, and thus represents fantastic value. If video is important to you, then it's hard to ignore the A6000.
A groundbreaking camera
Now there's one more mirrorless camera that I have to mention, and yes it's from Sony. It's the A7, and this is possibly the most groundbreaking mirrorless camera yet, because it was designed to be the first realistic mirrorless option for professionals. The reason is that it carries a full-frame sensor, which is huge as sensors go, and wonderful in low-light situations. It's unlikely you're going to buy a camera of this calibre as a stocking stuffer, but if you really want to impress the camera lover in your life, this is the way to go.
Finally one last camera, or range of cameras that I have to mention; the Fujifilm Instax instant cameras. These things are so much fun to use, and if you know someone who's never experienced the joy of instant, Polaroid-style photography, then this is a sure fire winner this Christmas!