If a patio is created and no one posts about it on Instagram, does it even exist at all? That's one question that I'd love to be able to answer for you, but I'm afraid I won't be able to test any theories. If I'm on a patio, my compulsive need to Instagram it is going to win over every single time.
Find your perfect patio
This seems like a silly step one, but like any other room in your house, the most important thing to do is think about what you want your finished result to look like. A great space is like a recipe; no matter how skilled you are, you have to know what you're making in order to efficiently create a great result. (This rainy-day patio is my dream aesthetic. See how to create a similar wood-finish look below!)
For a patio, that means spending some time on Instagram, Pinterest, or even this little 'ol Best Buy blog to find your inspiration! Do you want your finished patio to be cozy, easy to clean, or artfully cluttered and bohemian? Figure what makes the most sense for you, because you're going to want to spend as much time in this little outdoor haven once you're done setting it up.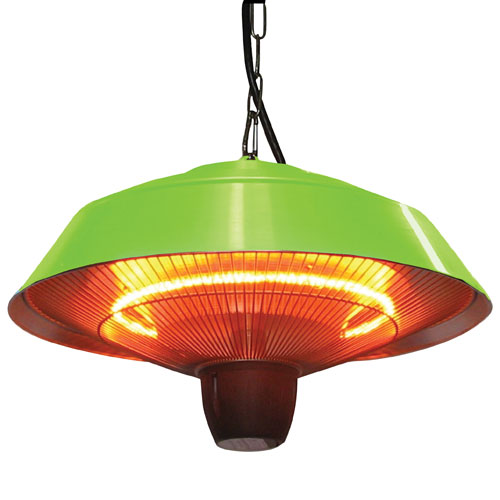 Personally, I love a patio that combines nature with the unbending will of mankind. We're talking bug zappers, weatherproof furniture, and fireplaces that you won't be afraid of cooking food overtop of due to mid-season spider infestations (also known as my worst nightmare). Luckily, Best Buy has you covered for all three of those needs and more, and they have an awesome selection of items that'll fit your Instagram aesthetic, whether it's woodsy wood-finishes to stainless steel and light grey stones.

Building a vibrant patio
I have this one aunt in LA who has just the most gorgeous patio space. She gardens all day long and has a backyard full of life and pets and plants, and sitting on her patio, you're surrounded by stone, greenery, and fruits and veggies.
Her eclectic home is the stuff of dreams, and I bet her patio would look amazing with the addition of some retro patio furniture and accessories. I'd start with the EnerG+ Outdoor Hanging Infrared Heater for those cool desert nights, and I'd add some equally-groovy furniture, like the Stansport Single Hammock in Red. I'd also try to slip in a mosquito trap for those long dinners outdoors, but as an avid ecosystem nurturer, I bet she'd spot it immediately and remove it!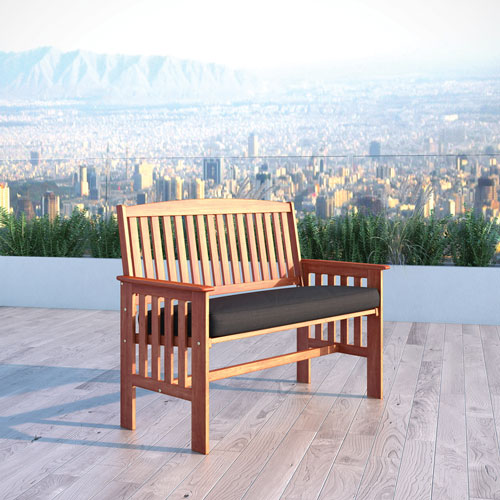 Creating a wood-finish patio
The biggest patio trend right now, I find, is creating a patio space that's clean-looking but with a few great nods to nature. You can create this "minimalist luxury" aesthetic with a simple patio set by the pool (something like the Sonax 5-Piece Patio Set in Saddle Strap Brown Weave/Coral Sand would be perfect) and a stainless steel Napoleon PatioFlame Propane Patio Fireplace, or you can create a cozier effect with a mix of serene, wood-finish pieces.
(If you do go the DIY route, however, remember to make sure your woods match! Different tone colours will filter different ways on your smartphone.)
A more customizable option to the minimalist luxury trend, however, is the wood-finish patio. These are the kinds of patios that you'd expect to see in a place like Wisteria Lane, and they're no less gorgeous or Instagrammable than a pre-made patio set! Stained woods underneath a beautiful patio bench (I just love the look of the CorLiving 9.8 ft. Tilting Octagonal Patio Umbrella in Wine Red) create just a beautiful, clean-but-warm suburban aesthetic that will really stand the test of time.
For the perfect wood-finish patio, start with a cozy bench, like the Miramar Contemporary Patio Bench in Cinnamon Brown/Black. With or without the cushion, a comfortable bench will give you a space to hang out, but it's a little more informal (and romantic!) than a patio table. Then, simply choose other pieces to compliment the bench, like the Eucalyptus Hardwood 3-Tier Plant Stand or Bear Chair Cedar Patio Ottoman. The hardwood plant stand will create a beautiful backdrop of small plants and is great for a small patio or large balcony, and the Bear Chair ottoman… well, it's called the Bear Chair; how great of an icebreaker is that??!
You can also just add little accents to update your patio or give it a new feel each summer. A great example of this is using a variety of planters; this white Brilliant Cactus Ceramic Planter, for instance, can give a plant a totally different look as it grows out of its Brilliant Rose Ceramic Planter and needs to be moved to a bigger pot anyways!
Another thing worth noting for wood and minimalistic-inspired patios? If your patio itself is made of wood, a great option for roasting those chestnuts and marshmallows is going with a stainless steel fireplace. They're easy to install and are suitable for use on everything from stone and concrete to brick and wood patios, so don't think that fireplaces are out of the question if you can't dig a pit in the ground!
Picture-perfect results for small patios
You don't need a lot of space to create an awesome result, and your outdoor area can look awesome even if it's an infill-sized patio or a condo balcony! For smaller spaces, I love little accents like the Paramount Hand Made Terrazzo Garden Burner, which is decorative and very "zen" but fits neatly on a tabletop.
Also essential for small spaces are great patio lights like the Vanwert Wall Lamp in Imperial Bronze, which can be installed on the sides of your home to give your patio a warm glow without taking up any space. I recommend adding these lamps in pairs, if you have the wiring for it; a great Instagram image has nice, balanced lighting, so these wall lamps can keep you (and your guests) snapping until the wee hours!
Whether you pick items that'll give your patio a boho vibe or a minimalist one, Best Buy has what you'll need to create the perfect Instagram-worthy patio. Happy lounging!