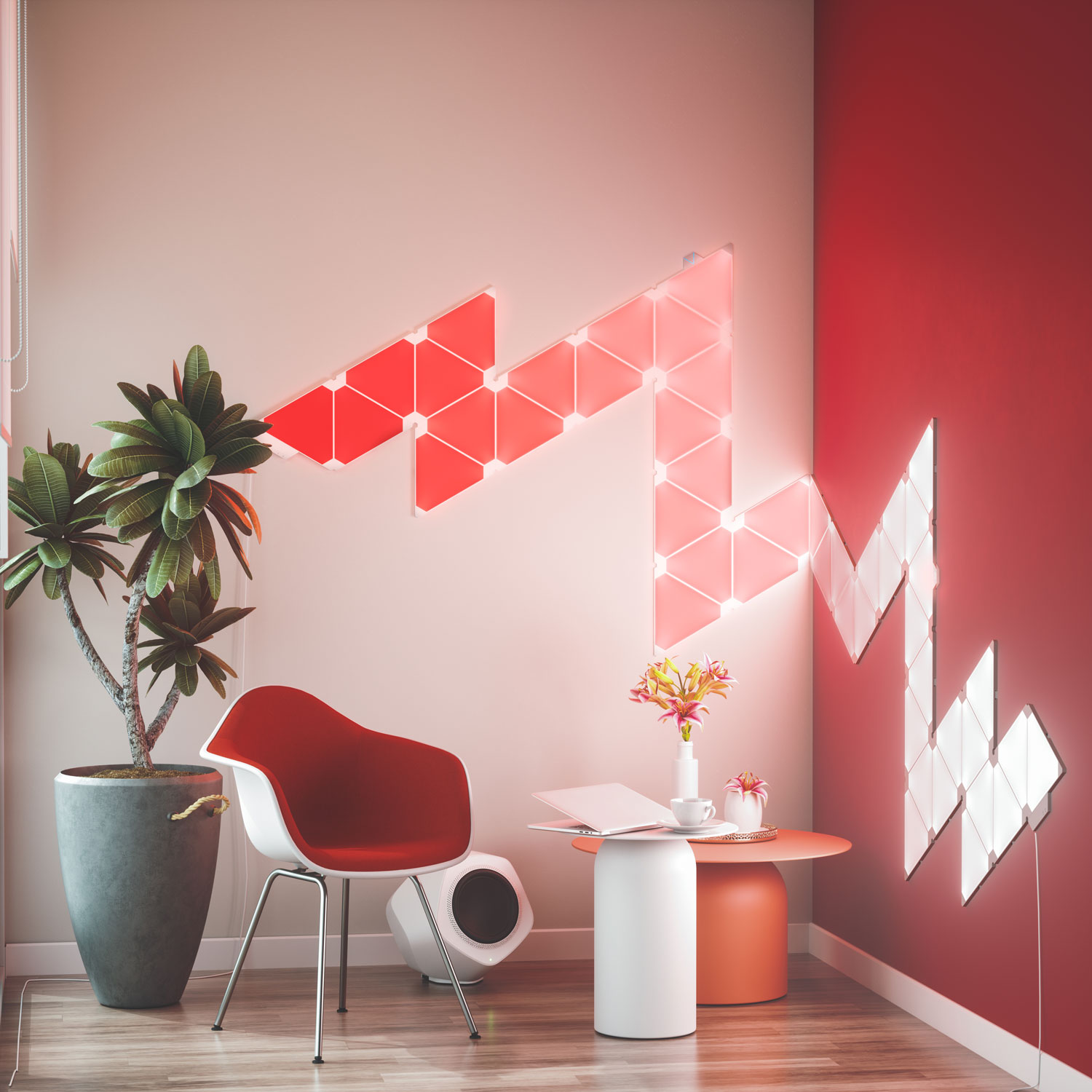 One of the best parts of the holidays is setting up decorative lighting. The smart lighting options we have today provide endless opportunities to get creative during the holidays. If you want to enhance your home with cool light creations, here are some things to consider.
Adding light panels to the wall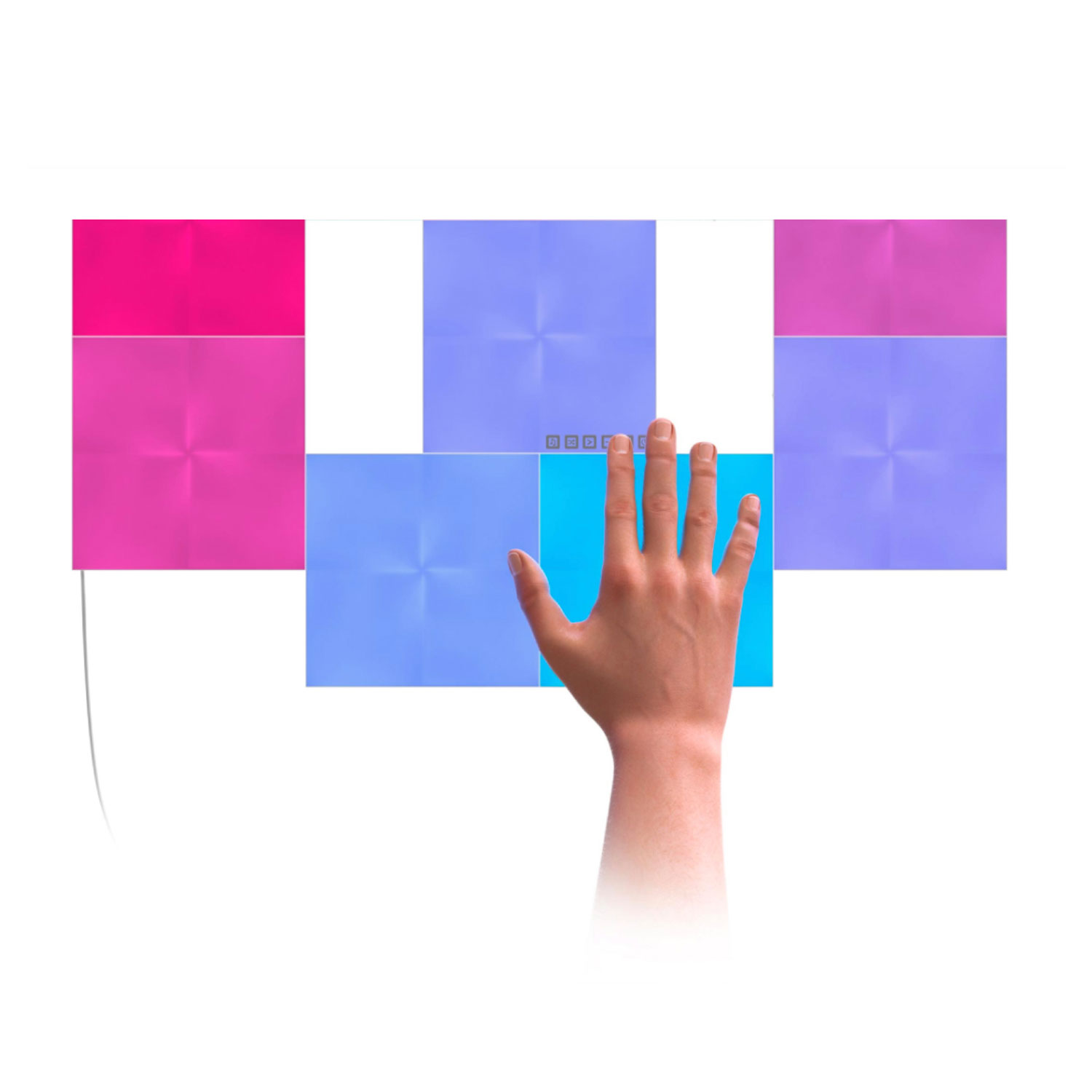 Smart modular light panels can be added to walls to bring many design options out during the holidays. Tetris fans will love the endless possibilities Nanoleaf's Canvas Smarter Kit provides. The Canvas Smarter Kit comes with nine modular, touch-controllable LED light squares that can be arranged in any pattern. For the holidays, I recommend installing them on a wall by the Christmas tree. They feature built-in audio sensors that make the light react to sounds. This is perfect for holiday parties and dinners.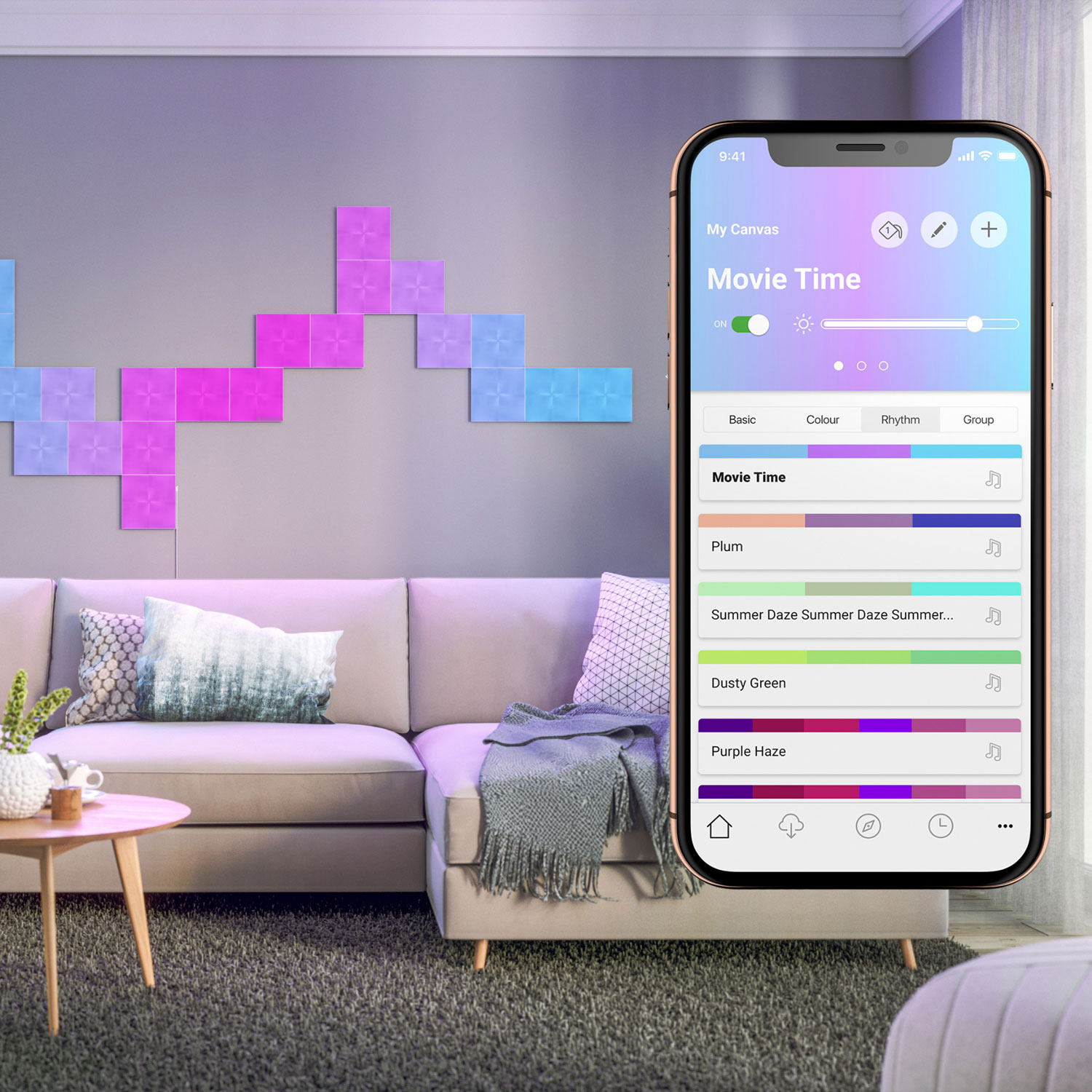 If parents want to get really geeky, schedule a special time trigger for Christmas morning. With the Nanoleaf App, parents can customize and schedule a special colour layout for parties, opening presents, and watching Christmas movies. Nanoleaf is also compatible with all the smart speaker brands for easy voice control. 
The panels are super easy to install with double-sided adhesive tape. When choosing a location, install them near a wall outlet. The whole setup looks better without seeing the wire. Ideally, the wall outlet should be directly below the panel. That way, you only need one cable to the plug for a neat and clean look.  
Adding smart LED light strips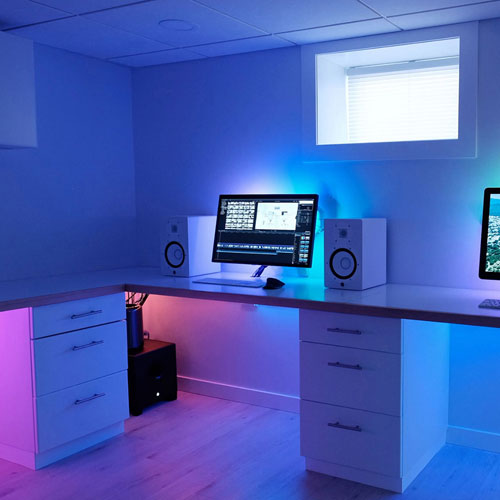 When it comes to indoor and outdoor lighting, I'm a huge fan of LED light strips. They are super easy to install, energy-efficient, and enhance the mood and atmosphere of any space with endless colour options. The LIFX Z Smart Wi-Fi LED Light Strip Experience Kit provides everything you need to get started with LED strip lighting.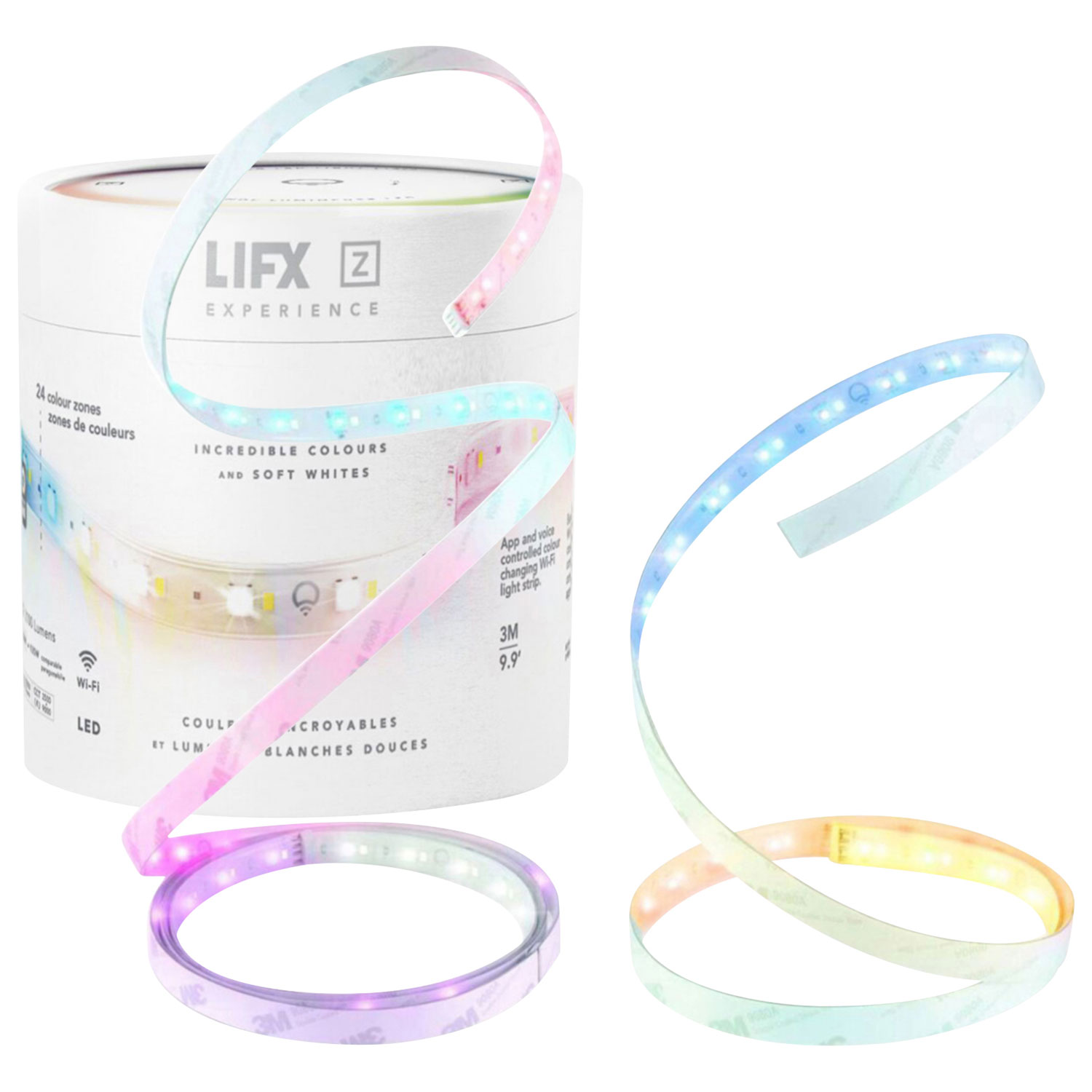 The kit comes with three x 1 meter light strips, but it can be extended up to 10 meters with additional strips. Before purchasing LED strip lighting, I recommend you measure the area you want to be covered. Again, it's important to have access to a power source when choosing a location. 
One of the easiest places to install them is on top of kitchen cabinets. With the LIFX Z App, users can set holiday colours for parties and dinners. Best of all, the lights can be used throughout the year, so you never have to take them down.  
Setting up smart holiday outdoor lighting
One of the best parts of the holidays is setting up festive outdoor lighting. The Twinkly Smart LED Icicle Light Set is sure to impress the neighbours, and it's easy to install. The design features a horizontal line of LED lights with 10 series of icicle drops. With an app, users can create their own colour palette or download animations from the online gallery. 
This is a must-have for people who love setting up outdoor Christmas lights. The lights connect to your home Wi-Fi network, which gives users advanced features like setting up voice assistants. If you really want to impress your neighbour, turn the Icicle Light Set on with your voice. I recommend setting up an on/off timer in the app during the holiday months to get you and your family in the holiday spirit. 
Upgrading to multi-colour smart lights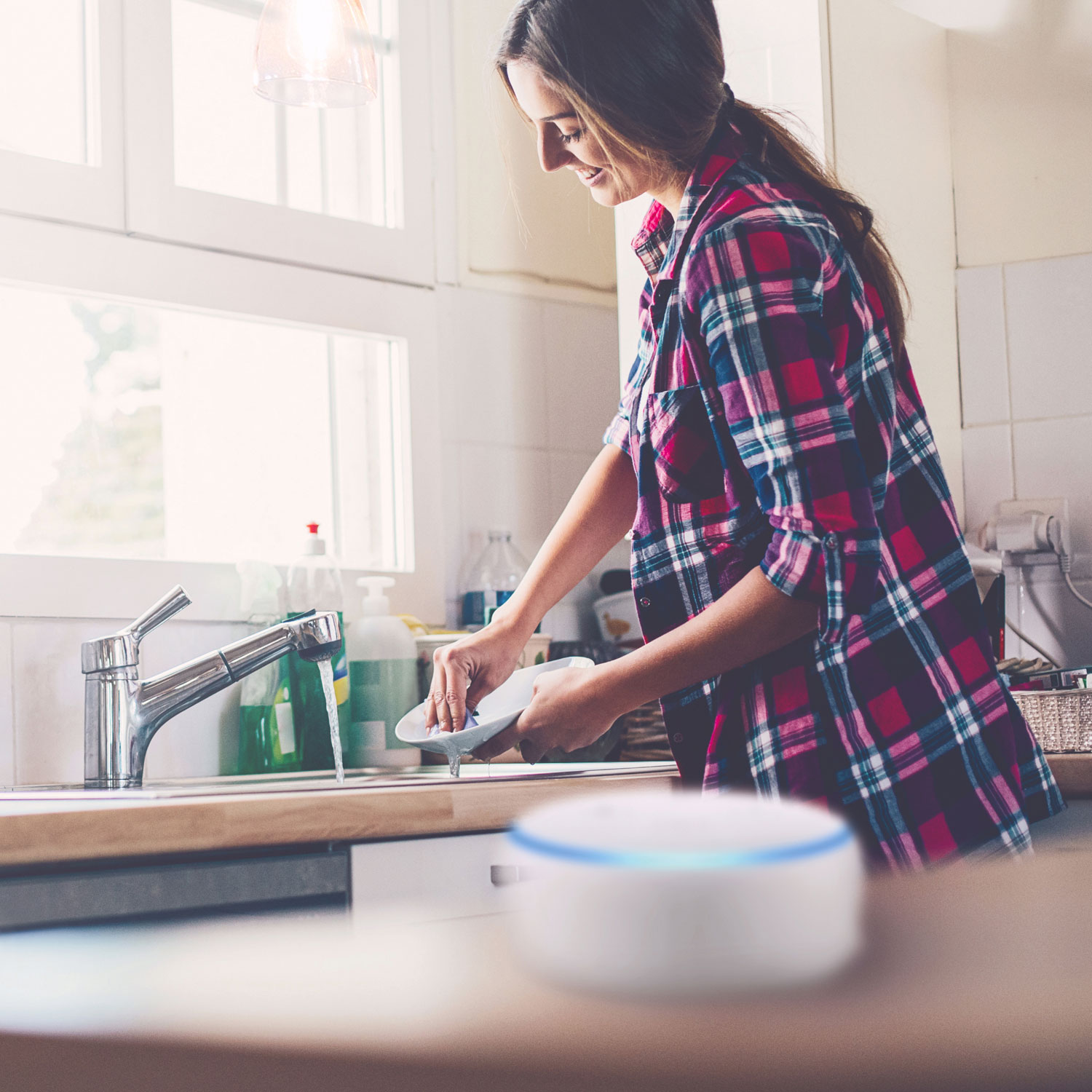 The holidays are a great time to retrofit your home with new Smart Wi-Fi LED Light Bulbs. This provides users with many lighting options throughout the year, and especially during the holidays. Recently I reviewed Sengled Smart Lights, and I was very impressed with the entire ecosystem. 
The Sengled A19 Smart Wi-Fi LED Light Bulbs are super easy to set up, and they provide users with endless lighting moods. Best of all, it fits standard light sockets, and no hub is required. Instead, the light bulbs connect to your home Wi-Fi network and work with Alexa and the Google Assistant.
I recommend setting up a holiday scene in the Sengled App. You can group multiple light bulbs together and set them with holiday colours like red and green. While most people set the lights to the same colour, try different combinations to set the mood and space just right. The holidays are also the perfect time to teach kids and the grandparents how to turn lights on and off via voice control. 
Music on colourful speakers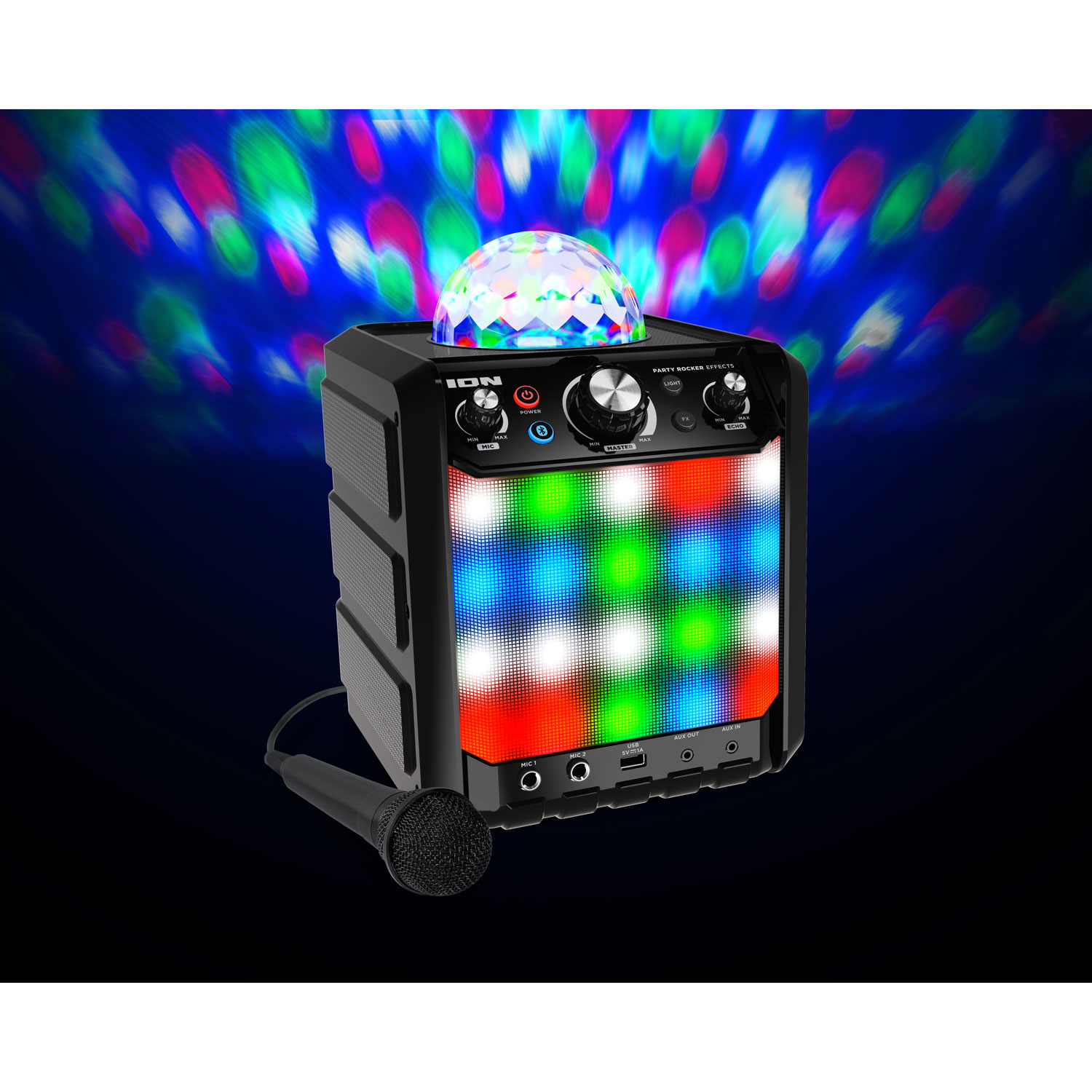 There's nothing like listening to classic Christmas songs at home during the holidays. Adding lights to music can make the experience even better. If you host holiday parties, the ION Party Rocker Effects Bluetooth Speaker with Microphone is for you.
Not only is it a powerful speaker, but the dome on the top projects a light show with four colours: red, green, blue, and white. It's the quickest way to light up ceilings and walls for parties and festivities. It comes with a microphone, making it perfect for singing Christmas songs with the whole family. With Bluetooth connectivity, anyone can be the deejay from their smartphone during the holidays.
Getting ready for the holidays
Being at home gives us more time to prepare for the holidays. Enhancing our homes with colourful lights is a quick and easy way to get the family excited about Christmas.
We all know the holiday season is going to be very different this year. A lot of people are going to skip the malls, stay at home, and order gifts online. Whatever you decide, Best Buy stores are open for safe shopping as well as quick and easy store pickup. Of course, you can still order from BestBuy.ca and have your items delivered. There's really never been an easier and more convenient time to buy gifts for everyone this holiday season.