If you're grasping at strings for what to buy the fashionista in your life, can I direct you to the metaphorical Best Buy handbag aisle? A great bag is almost as essential to an outfit as a great pair of shoes, and infinitely easier to pick out.
Here are five handbags and wallets that are so gorgeous that they practically belong under the tree.
Work-and-play bags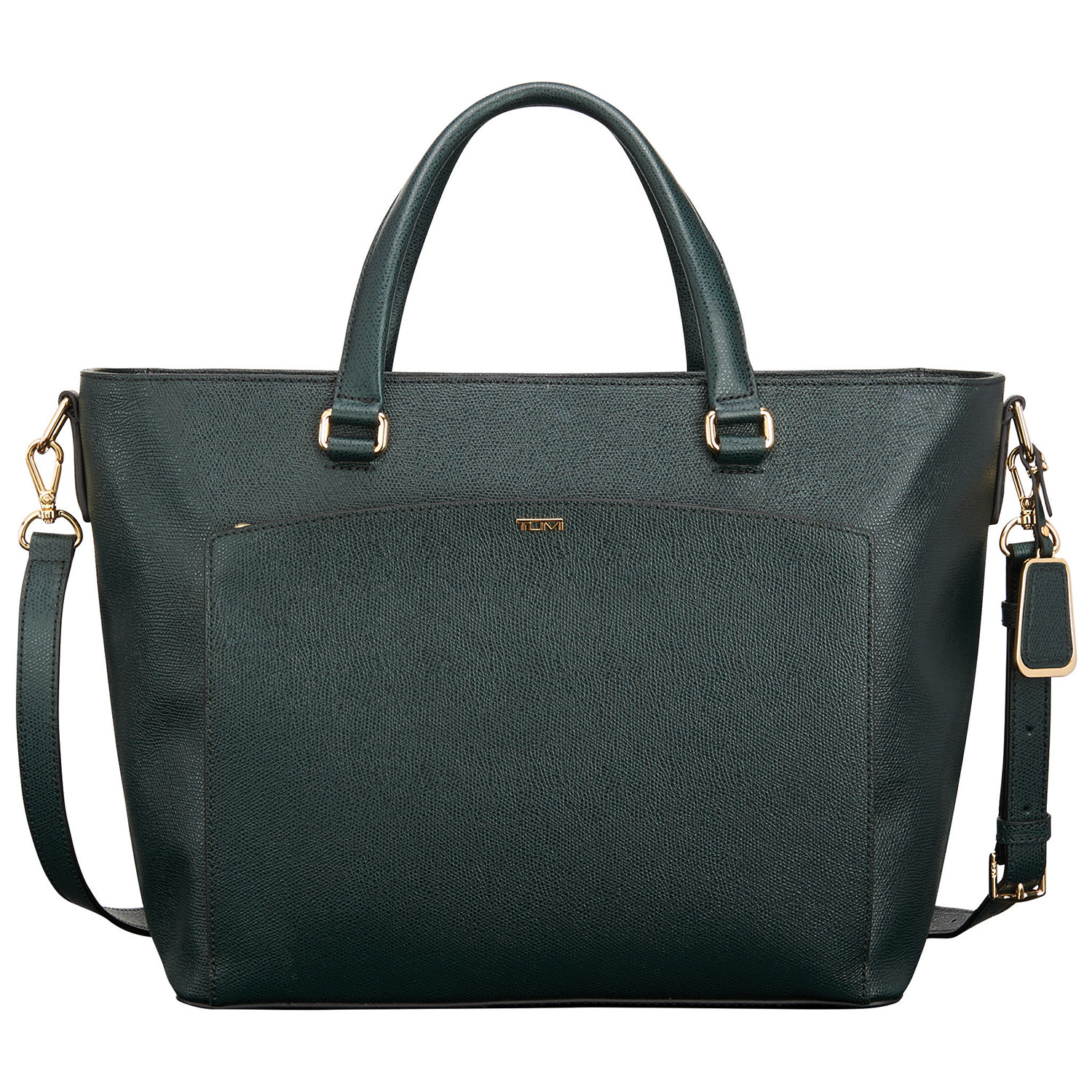 When I set out to find the very best handbags possible for this Christmas feature, my eye went immediately to two styles of tote bags from TUMI and Vince Camuto. A really nice tote bag makes the perfect gift, because they're a style that sees a lot of wear in most closets.
Tote bags can be carried to work, drinks, and a day on the town, and unlike a crossbody bag, they never wrinkle your clothes. Because they're such workhorses, it makes sense to invest in a few stylish, well-built tote bags, and change them out as you see fit.
The bag at the top of my Christmas wishlist this year is the TUMI Sinclair Tote Bag in either Earl Grey or Pine. I love the sleek, stiff silhouette of the bag (how #GirlBoss is that??), and its structured shape serves as the ideal canvas for both of these gorgeous colours. One of my projects in the new year is actually going to be painting a canvas the perfect shade of green (much like Pine) and hanging it as-is: that's how passionately I feel about a really good dark green.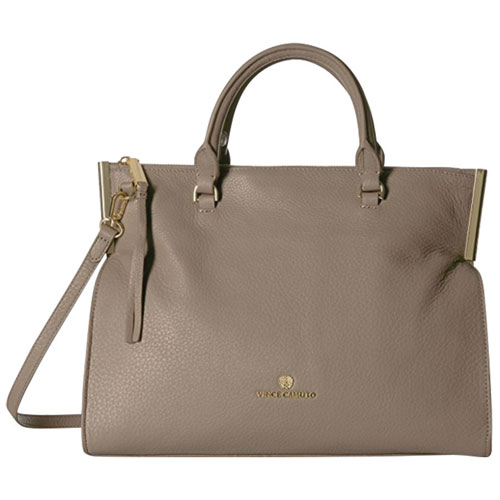 The inner linings of the TUMI Sinclair Tote Bags come in complementary colours (baby pink and a jewel-toned blue, respectively), but for a slightly less structured work bag, I also loved the Vince Camuto Tina Satchel Bag. My favourite finishes were Malbec, an appropriately wine-stained red, and Smokey Quartz, a desaturated concrete-putty shade that is bound to complement your favourite power suit.
The pitched corners and golden brackets of the Vince Camuto Tina bag add sophistication to its simple frame, and the bag comes with a detachable shoulder strap so you (or your lucky giftee) can decide how best to carry it.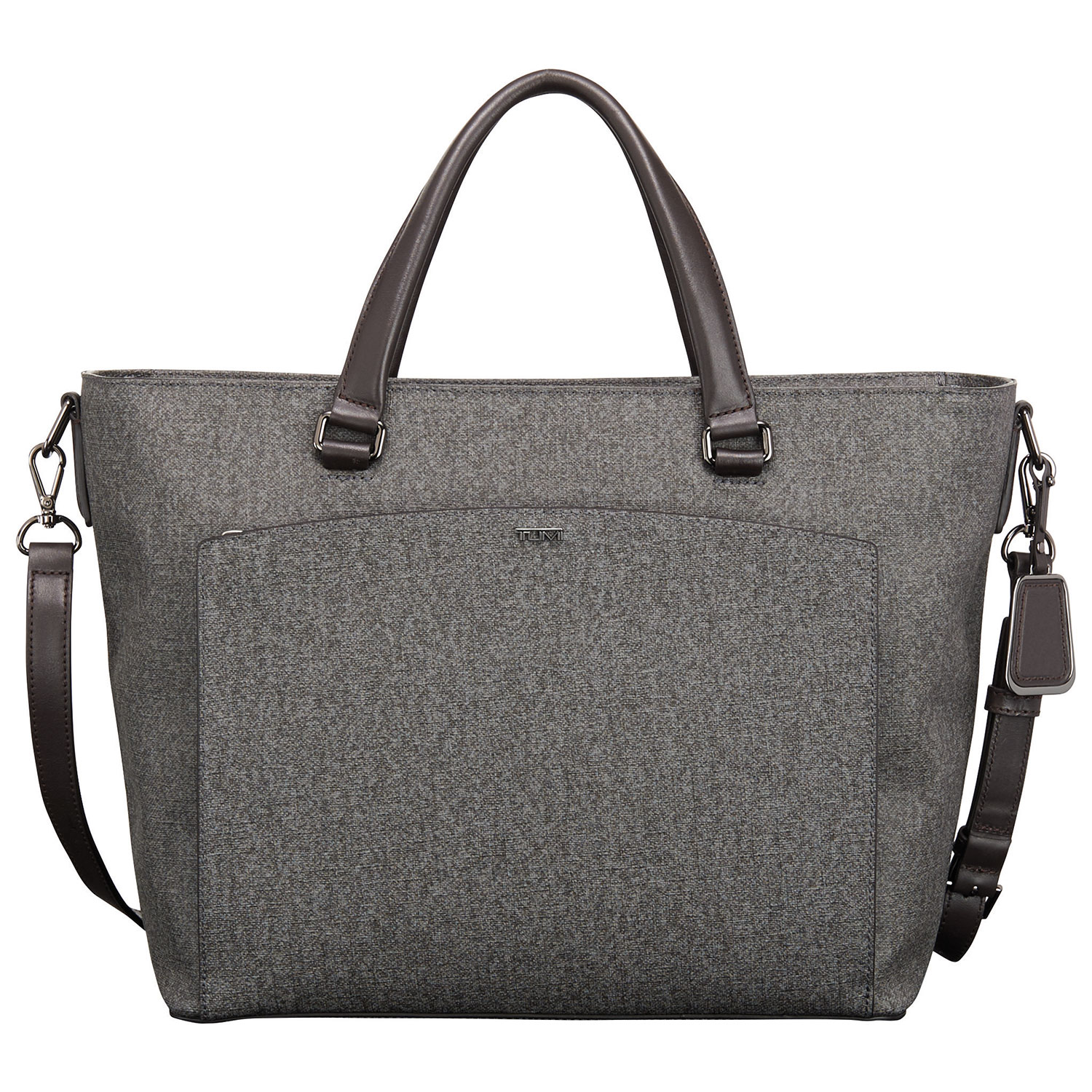 Stylish prints from Fossil 
I love the way that Fossil does prints, and I think I've finally figured out why: it's beause they all look SO good against solids. As a rule, I don't wear patterned clothing, and that can get a little boring after a while.
A great textured or patterned handbag adds zest to otherwise monotonous outfits, though, and Fossil sizes their prints just right. Their florals are always big and bold, so they never look too "busy" to the eye, and their finer patterns are consistently produced in desaturated colours, so they look like throwbacks rather than heart attacks.
The three items that really caught my eye from Fossil this season are all from the Emma line: the Emma Floral Crossbody Bag, the patterned Emma Wallet, and the solid Emma Leather Bifold Wallet in Wine.
The Emma line is great (and gift-worthy) because all of the items feature a slim profile and lots of pockets, for the ultimate mix of style and functionality. The wallet, for instance, is just your standard wallet … With discreet RFID protection worked right into the design, in both the diamond print PVC version and the wine-coloured leather version.
The crossbody bag, on the other hand, is sized perfectly to hold an iPad mini and a few other items (or as I like to refer to it, sized to hold a real paperback book). Other than the detachable strap, it also features a zippered main pocket, two interior pockets, and an exterior back slide pocket–all of which are disguised underneath the eye-catching floral print. And, on top of that, the bag is made from PVC, so it'll hold up against both spills and bad weather!
Whether your or your giftee's aesthetic is more "ultimate power tote bag" or "super-cute hipster crossbody," there's something for you at Best Buy. Now, all you need is someone to give a great handbag to (or someone to receive one from!)
Best Buy's blog 12 days of Christmas: