Smart homes changed the way we interact with our living spaces. For most people, smart locks have the most profound impact on their day-to-day lives. It's perfect for those looking to improve home security, while embracing keyless entry.
Let's jump into the world of smart locks by highlighting one of the most popular brands—Schlage. I'll examine their wide range of options, explain their "smart" features, and discuss the benefits they offer to help you find the right smart lock for you. Along the way, I'll share tips and tricks from my experience installing and using Schlage smart locks.
A wide range of smart lock options to choose from
Schlage smart locks offer a wide selection of models made to accommodate different needs and preferences. For example, some people may want a smart lock that still uses a key in addition to a keypad. This may help alleviate any concerns with smart locks. As a last resort, they can always use a key to get into their home. Others may want to go 100% keyless and use their smartphone and keypads. Wi-Fi connected smart locks can remotely open or lock doors from a smartphone. Depending on your preference, you'll find a Schlage smart lock that suits your needs.
No one said smart locks couldn't be aesthetically pleasing. In addition to smart features, Schlage offers a wide variety of styles and finishes. Choose between a modern, minimalist, or classic style. Remember, you don't have to compromise on style with smart locks.
What makes Schlage locks smart?
To be smart, smart locks need to be powered. Therefore, all Schlage smart locks require batteries. This allows for keyless entry by using a keypad to lock and unlock a door. However, there are different levels of smart locks. Some connect to Wi-Fi and work with the Schlage Home smartphone app. This opens up a world of connectivity possibilities. For example, you can remotely monitor and control the door lock. Let's look at all the benefits Schlage smart locks offer.
Reinventing home security with keyless entry
Schlage smart locks enable homeowners to control entry to their houses through smartphones. This has a big advantage over traditional keys. First, people misplace and lose keys all the time. If a key goes missing, you're leaving your front door vulnerable to unauthorized entry. Second, you don't have to get keys cut.
Schlage also allows up to 100 different user codes. In the app, users can even schedule it to work on specific days or time. This is perfect if you have cleaners or contractors who need to get inside while you're away. Next time you have guests staying over, program pin codes for them during their stay. There's no need to cut extra keys or hide a key under a door mat. Those days are long gone with smart locks.
Schlage smart locks offer superior defence against break-ins and unauthorised access. Built with tamper-resistant construction and powerful encryption mechanisms, these smart locks are secure.
Flexibility and convenience
With a Schlage smart lock, you don't have to search for your keys. You also don't have to stress if you forgot to lock the door. They offer the ability to remotely operate and check your lock status with your smartphone. Additionally, some models allow keyless entry using individual access codes. This is the flexibility and convenience we all deserve in a modern day smart home.
Schlage smart locks integrate with the three major smart home ecosystems: Apple HomeKit, Google Assistant, and Amazon Alexa. Want to open the door for guests with your voice? By integrating Schlage smart locks to your smart speaker, open locked through voice. 
Alerts and activity tracking
Many Schlage smart locks come with activity tracking features that let owners keep track of who enters and leaves their house. You'll have a detailed account of the day and time. You can also get real-time notifications when a door is locked or unlocked This adds an extra layer of security, especially when someone is set to arrive at a specific time. For example, if you have contractors coming into your home, you'll know when they entered and left.
Schlage smart locks are easy to install
Anyone can install a Schlage smart lock. A DIY install will save you money from hiring a locksmith. The only tool required is a screwdriver. Most people can have it installed within 10 to 15 minutes. Depending on the smart lock model, you may also have to connect the smart lock to your Wi-Fi network. In that case, the Schlage app provides easy to follow instructions to connect your lock to your home network.
Tips and trick for choosing a Schlage smart lock
Before choosing a Schlage smart lock, determine the type of lock you currently have on your door. It will be either a Deadbolt, Knob, or Lever Handle lock. Check the performance of your current lock. The lock should smoothly open and close. If it does, then retrofitting to a smart lock will be simple.
If security is of the utmost importance, consider getting a Schlage deadbolt lock. They feature a motorized, solid metal bolt that extends into the door jam when locked. This makes it resistant to forced entry. Finally, if you're getting a Wi-Fi connected smart lock, ensure you have a strong Wi-Fi signal at your front door. Check the Wi-Fi signal inside and outside the door. If you have a weak Wi-Fi signal read this networking buying guide to learn how to extend your wireless range.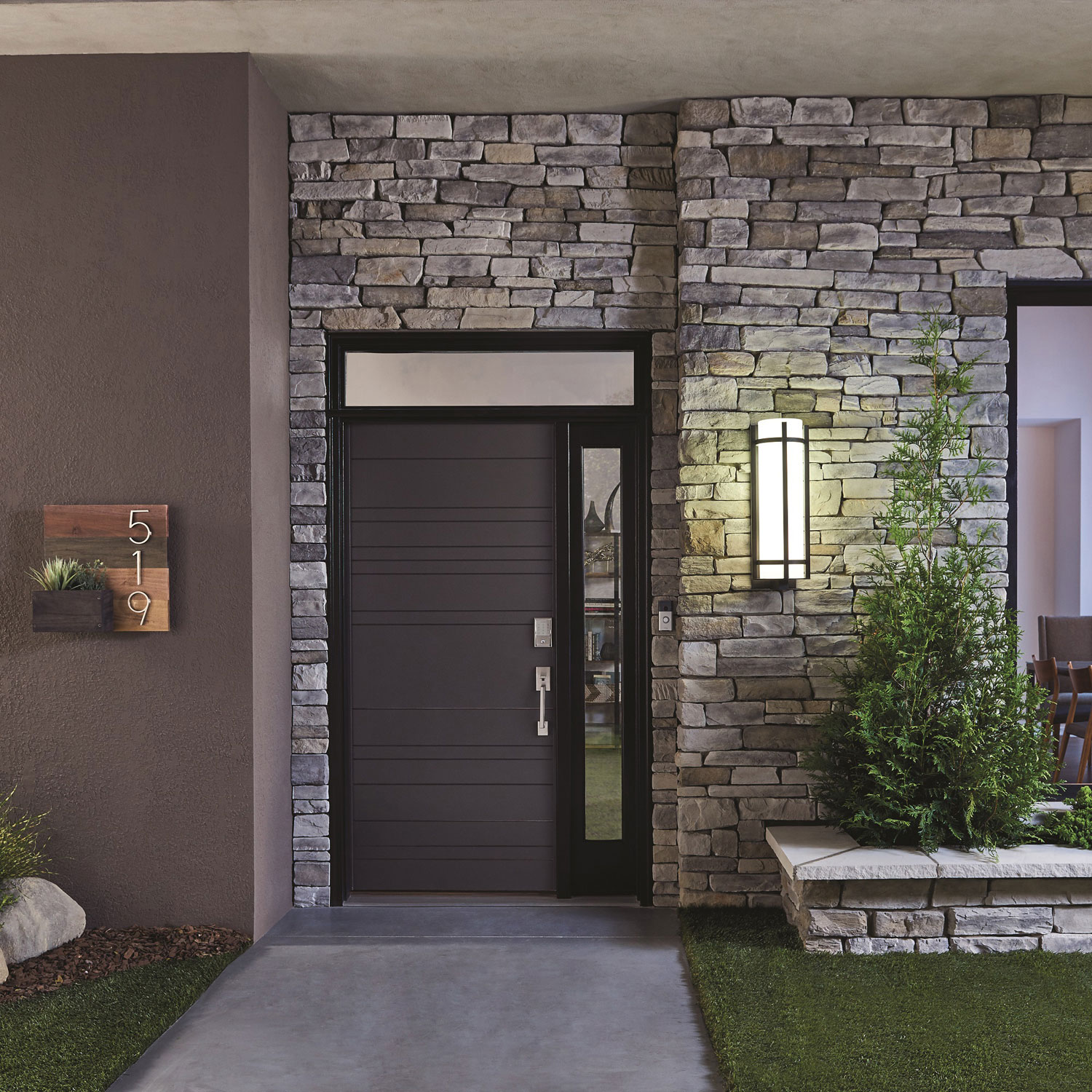 Smart security starts with a Schlage smart lock
Schlage smart locks are the perfect addition to any smart home. With a range of options to choose from, homeowners benefit from retrofitting their current lock to a smart lock. It adds the convenience of keyless entry without compromising on security. If you still want to use a key with a smart lock, you can. Looking for a particular lock style? You'll find that too.
If you want to learn more about smart locks, read this buying guide. Rest assure that Schlage has you covered for making the upgrade to smart locks.