The world of technology moves at break-neck speed, and nowhere is this more true than in the world of cameras. Despite the rise of the smartphone as the no.1 camera of choice for many, we are still seeing red hot competition among manufacturers as they race to out-do each other in satisfying the needs of photographers who have an insatiable appetite for the latest gear, a phenomenon known as GAS, or 'Gear Acquisition Syndrome'.
Among the models available here at BestBuy.ca, there is an array of cameras that just a few years ago would've seemed mind-blowing. Let's take a quick look at three of my favorite cameras that were released in 2017.
The Canon M6
Canon and Nikon, the 'Big Two' in the DSLR world, have taken a lot of flak for failing to get on the mirrorless bandwagon sooner. Whether they thought it was a passing fad, or simply had trouble realigning their business models, the fact is they now find themselves playing catchup to the likes of Sony, Fujifilm, and Olympus, manufacturers who have pushed the mirrorless revolution to the fore through slick design and impressive spec sheets. With the M6 however, Canon seems to be finally getting it's ducks in a row. With a nice big 24.2 MP APS-C CMOS sensor, and a tiltable LCD touchscreen, the M6 can shoot up to 7 frames per second at a maximum ISO of 25,600. It also shoots full HD video at an impressive 60 frames per second, for those beautiful cinematic slo-mo shots.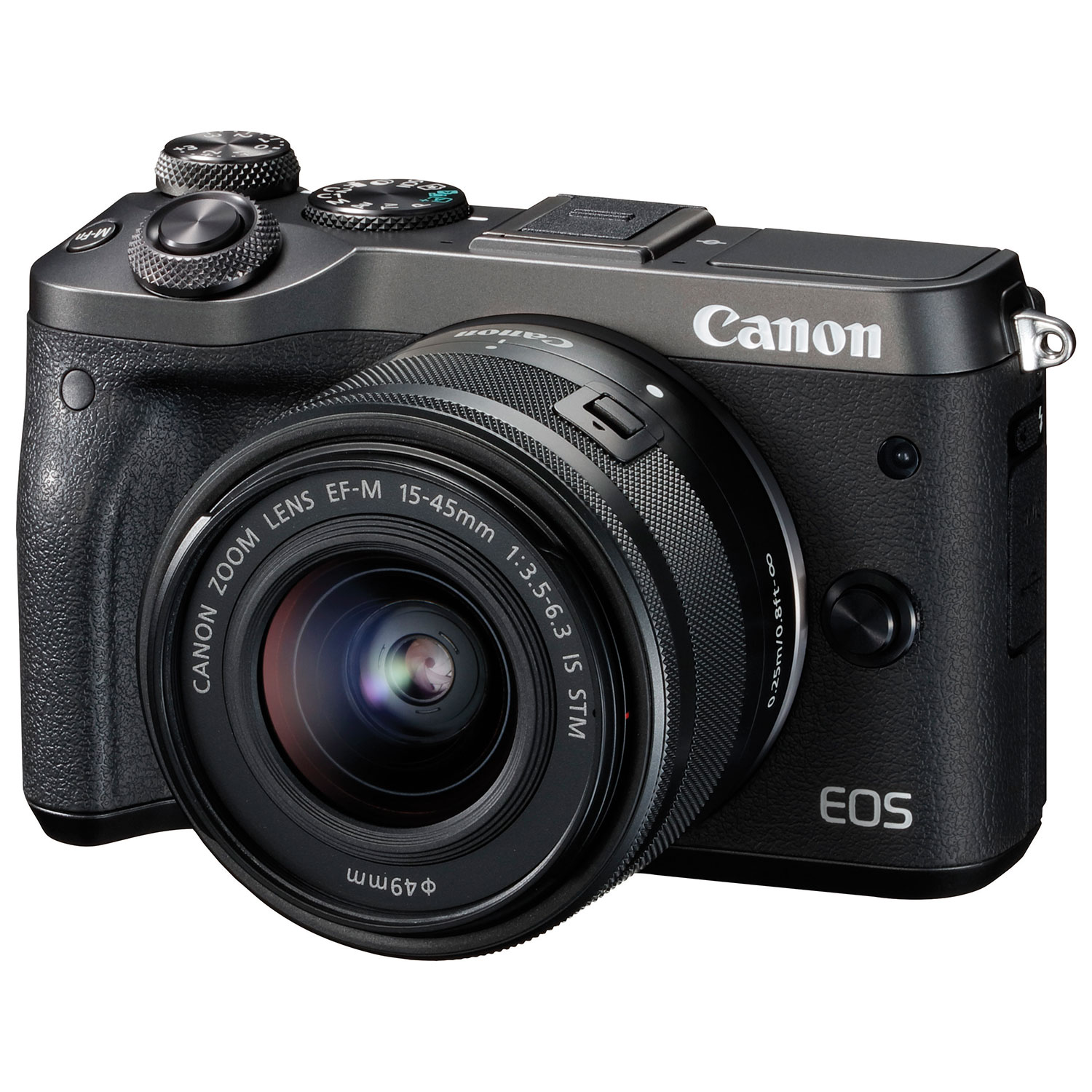 The Olympus OM-D EM-1 II
Olympus has been something of a surprise package in the mirrorless market, finding a niche by combining beautiful design with fantastic performance, and doing so at very modest prices. The most impressive feature (in my humble opinion) that Olympus packs into it's mirrorless cameras as standard is 5-axis image stabilization. A lot of manufacturers tend to put IS into their lenses, so finding it in the camera itself is a big plus. The advantage of IS is that it allows you to shoot photos at much lower shutter speeds than normal in low-light situations. Also, it gives you smoother videos with less camera shake than models without IS.
Another reason for Olympus' success is that they have a relatively small, but well-thought-out line-up of cameras, the flagship of which is the OM-D EM-1 II, which is the second iteration of the EM-1 model. One of the impressive upgrades here is in the burst mode, where you can shoot a blinding 60 frames per second! This is a truly jaw dropping number folks, and one I have never seen the like of before. It also has a unique shooting mode where it can buffer up to 14 shots when you half press the shutter button, and keep updating those shots until you fully press the button, giving you the shot you wanted, plus the 14 that happened just prior to that moment. The build quality of the EM-1 is top-notch too, and it is designed to withstand some really challenging outdoor environments, something that Canadian shooters will no doubt appreciate!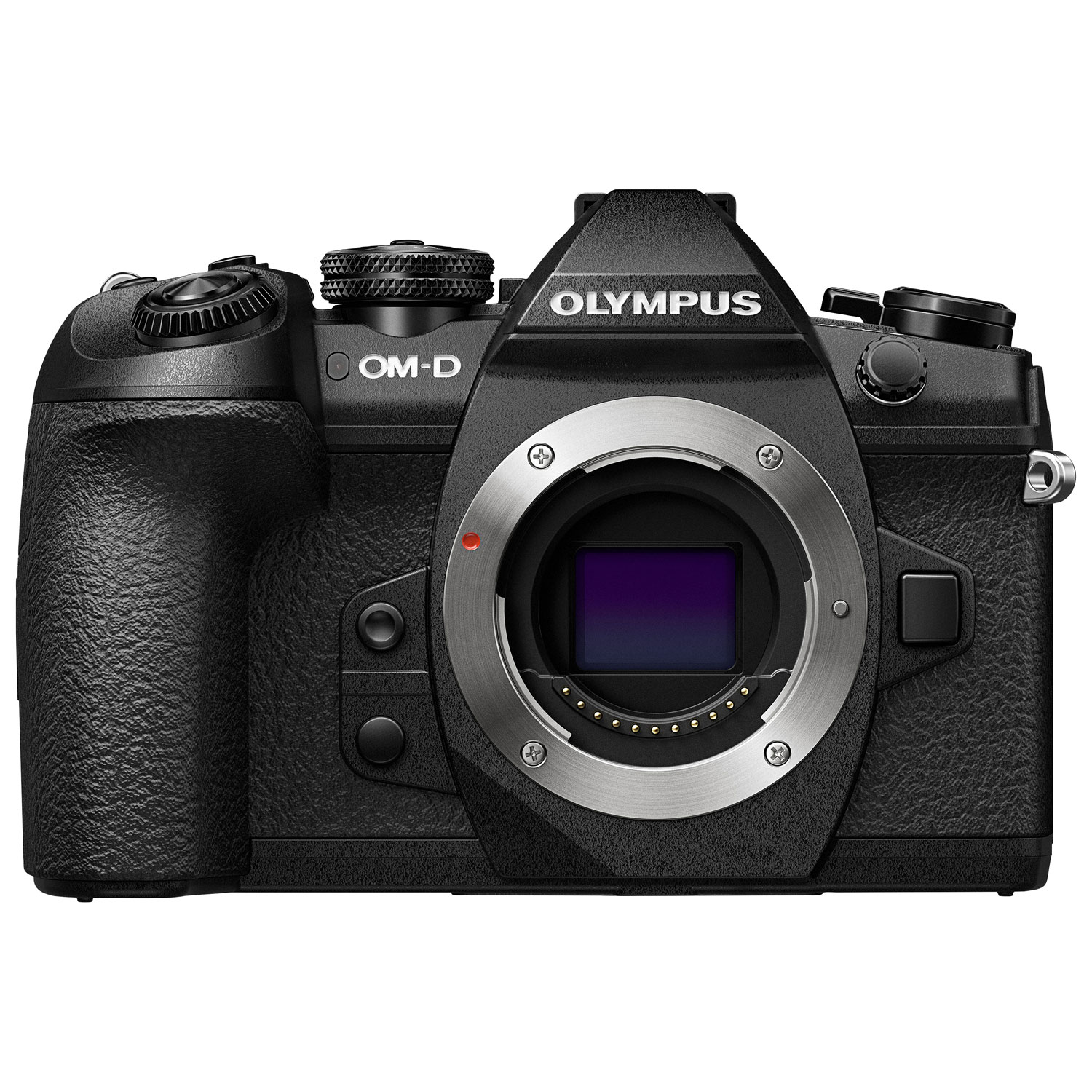 The Sony A9
The Sony A9 is kind of like the 800 lb gorilla that walked into the camera store last year—you simply couldn't ignore it. But what was all the fuss about? Well most shooters thought that Sony had things pretty well sown up with the A7 series of full-frame mirrorless cameras (full-frame sensors being the preference of pro shooters), but if we've learned anything about Sony in the last few years, it's that they are never content to rest on their laurels. With the A9 Sony went on an all-out offensive to capture some of the pro wedding and action photography market. Here's a camera that can shoot 20 frames per second, with full autofocus (the OM-D EM-1 shoots 14fps with autofocus turned on) and it can shoot about 240 shots continuously. Interestingly, there is no LCD blackout while shooting in burst mode—you get an uninterrupted view of the action. Another major improvement is the battery life, which has always been a source of frustration with Sony cameras.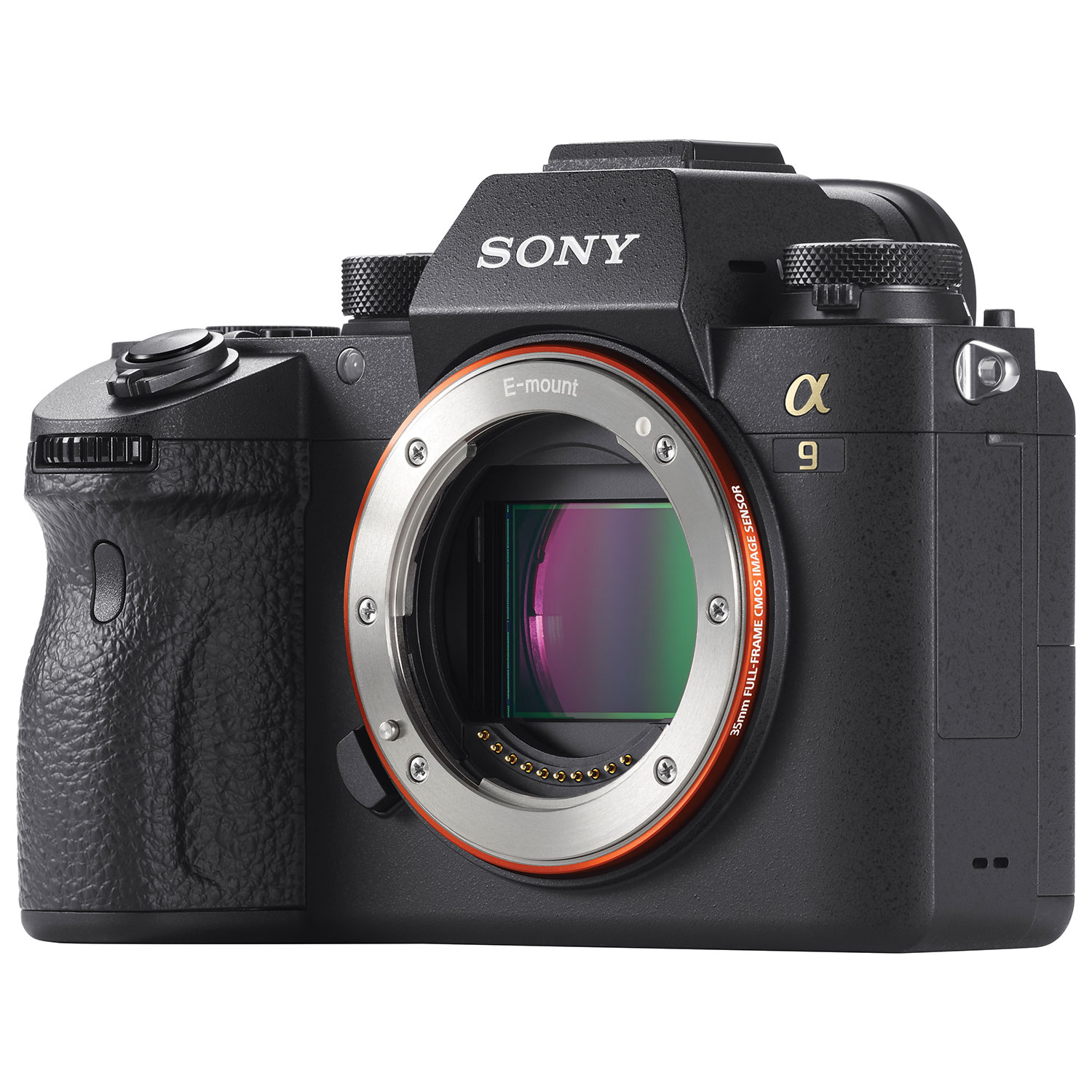 While we're still waiting to see what the big camera announcements for 2018 will be, there has already been one exciting announcement this year—an updated Panasonic GH5, the GH5s. The GH5 is a video monster, capable of shooting up to Full HD at 180fps and 4K at 60fps, numbers that are pretty much unheard of elsewhere. On top of that, the amount of information crammed into those video files is enough to make a Hollywood editor happy—you can do some serious color correction and post-processing. Finally the GH5 will keep shooting until either the battery dies, or the memory card fills up. This is something that most other DSLRs and mirrorless cameras cannot do, as their sensors overheat at some point and they shut down automatically.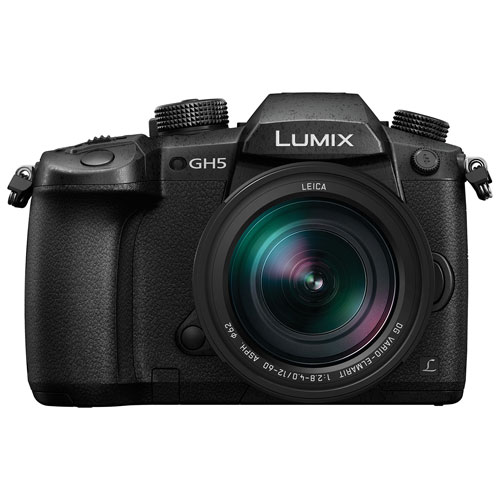 So, why the need for an update to an already winning formula? Well, Panasonic has decided to go all-in on video performance with the GH5s. They've reduced the number of pixels on the sensor from 20.3MP to 10.2MP. So this means less resolution which is not what still shooters want to hear, but makes huge sense for shooting video, because the pixels themselves are bigger and provide better low-light, high ISO performance, plus there's a huge performance advantage when you're processing information coming back from half the number of pixels. The GH5s can also shoot Full HD at an incredible 240fps, which is super slo-mo heaven.
The other announcement that caught my eye recently was the Tello drone by a company called Ryze which is a partner of DJI. The Tello looks like the baby brother of the DJI Spark and is likely to be very affordably priced. In fact I've probably spent the price of a Tello on cheap drones for my kids that break within a day or two! The Tello shoots video at 720p and has a respectable battery life of 13 minutes.
I'm looking forward to seeing what else is coming at us in the world of cameras (and drones) in 2018. Whatever happens you can be sure we'll cover it here on the Best Buy Blog!