Installing festive lighting is one of the best parts of the holiday season. With today's smart lighting solutions, there are many ways to express your creativity and get into the holiday spirit. Here are some things to think about to add cool light creations to your home.
Installing wall-mounted light panels
Light Panels are a great way to add holiday colours to any room. These are LED panels with smart controls for endless customization. The Nanoleaf Shapes Hexagon Light Panels is a starter kit with seven modular lights. They can be controlled by voice, touch, or through the Nanoleaf app. For added holiday effect, use the Rhythm feature with Christmas music. The lights react to the music for immersive, holiday gatherings.
Another option is using square LED panels on walls. This provides endless design options, especially during the holidays. The Twinkly Squares RGB Smart LED Light Panels is a combo kit with six panels. I recommend placing it on the dining room wall next to the table. My holiday tip is to use Twinkly Music to coordinate the lights to music. For example, host a holiday dinner with family. Use the Twinkly app to sync lights to the background holiday music using red and green. Your family will instantly get into the holiday spirit with this immersive lighting experience.
Adding smart lights to your TV
The holidays are the time when we watch classic movies with loved ones. With smart lights, turn your TV into an interactive lighting experience. By placing LED strips behind your TV, the RGB lights reflect off the wall. If you want to take the experience to the next level, check out the Nanoleaf 4D Screen Wifi Mirror. This is a 65" Light Strip that comes with a camera that faces your TV. It syncs the lights on the TV screen to match the LED lights on the back—in real-time. I installed it in my house, and it has profoundly changed the TV viewing experience. It's a great addition to any home that watches a lot of movies during the holidays.
Upgrading to outdoor smart lighting
Decorating the outside of a home with Christmas lighting is a great way to kickstart the holidays. A lot has changed since I was a kid. Today, there are a host of Smart Outdoor Lighting options that use LED lighting. Not only do they use less energy, they are easier to install. The one brand you should look out for is Twinkly. My recommendation is to start with the Twinkly Strings Smart RGB LED Lights. This is a 400-light set that can wrap around outdoor trees, decks, and patios. Inside the Twinkly app, users can group multiple lights, apply timers, and add lighting effects. They are also weatherproof so you don't have to take them down after the holidays are over. If you really want to impress your neighbors, get the Twinkly Music sound sensor to synchronize sounds with lights.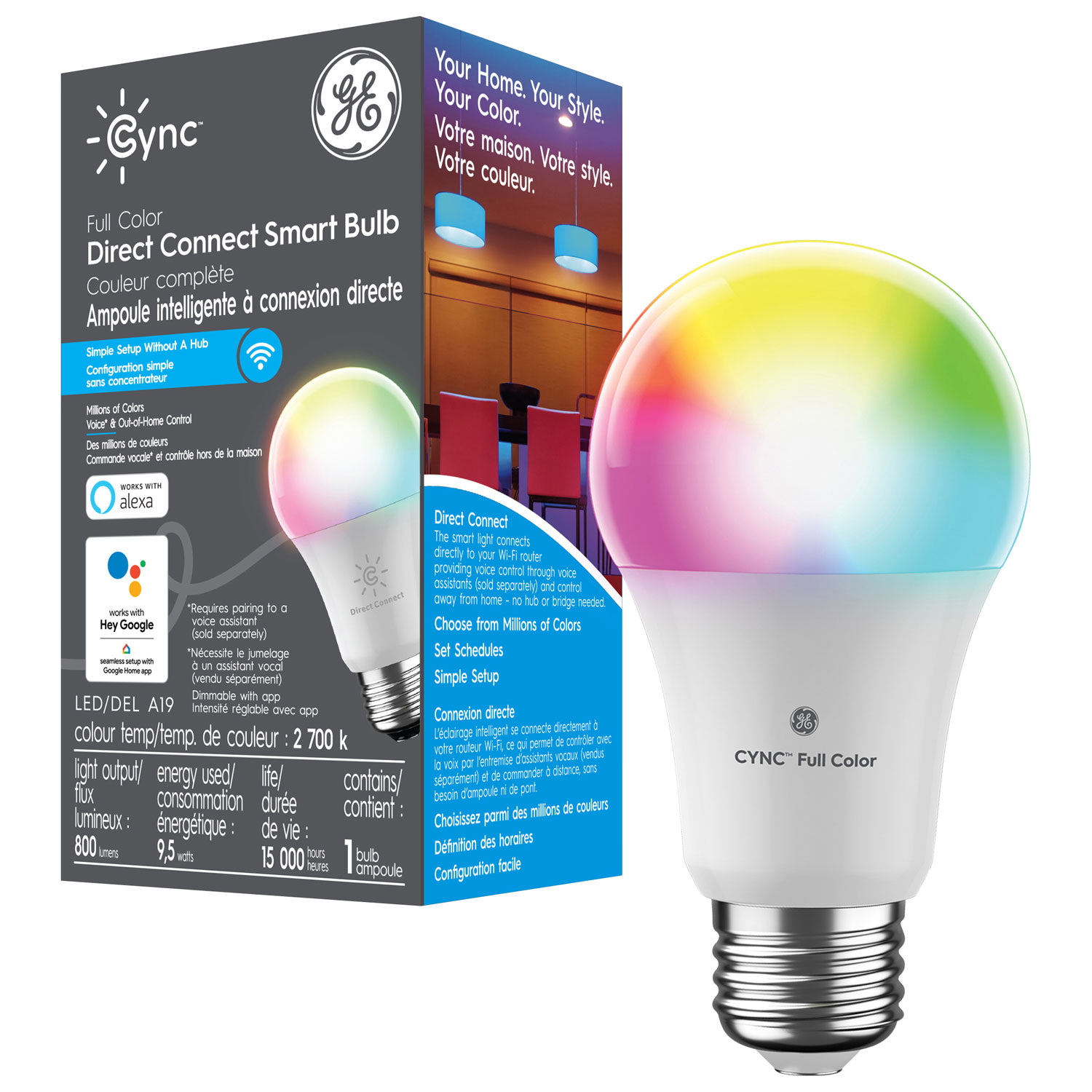 Making the switch to multicoloured smart lights
During the holidays, it's a terrific idea to update your home's lighting with Smart Bulbs. It provides endless lighting options during special moments, like spending time with loved ones. This is perfect for family dinners, gatherings, and social parties. Smart LED bulbs work exactly like traditional bulbs. When the parties are over, change them back to white. It's one of those investments that you will never regret. If you're just getting started, check out the GE Cync A19 Smart LED Light Bulb. It works with Google Assistant and Amazon Alexa smart speakers and smart displays. My tip is to buy multiple smart bulbs, group them together, and control them with voice assistants. Then at any time, you can instantly change the mood by changing the colours of the light.
Listening to music on colourful party speakers
It's hard to imagine the holidays without music. If you want to take the music experience to the next level, consider getting a dedicated Party Speaker with built-in light effects. These are portable speakers with LED lighting built into the design. They can be used indoors and outdoors during holiday gatherings. Some even have input to add devices like microphones for family karaoke nights. I recommend checking out the JBL PartyBox 110. This is a 160W speaker with a dynamic light show. With 12 hours of playtime, it will keep the holiday parties going late into the night. It's perfect for holiday work parties or family gatherings at home. With Bluetooth, anyone can play music from their phone to the speaker.
If you want to host holiday karaoke nights, check out the JBL PartyBox Encore. This is a wireless party speaker that comes with two wireless microphones. The subwoofer has a light around it to provide a strobe effect that syncs to the music. Rum, eggnog, and wireless Bluetooth speakers with mics are all you need for a great holiday karaoke session.
Lighting up the holidays
There's really nothing like the holidays. It's the time of the year when we get to spend quality time with the ones we love. With smart lighting, we have endless options for cool light creations. Wall-mounted LED panels are great in open spaces like dining rooms and living rooms. It adds a flare of light and effects to any wall, making it great for social gatherings. Adding smart lights to your TV is perfect for watching holiday classics with family. Outdoor smart lighting makes setting up outdoor decorations easier than ever. Indoors, simply upgrading to Smart LED light bulbs can allow people to change multiple lights through voice commands. Finally, party speakers with LED lights can turn any gathering into a party.
If you want to get into the holiday spirit, now is the time to consider Smart Lights. If you're new to this, read this buying guide. It tells you about all the different types of smart lights out there. It's the essential building block of any Smart Home. Plus, they make for great gifts during the holidays.