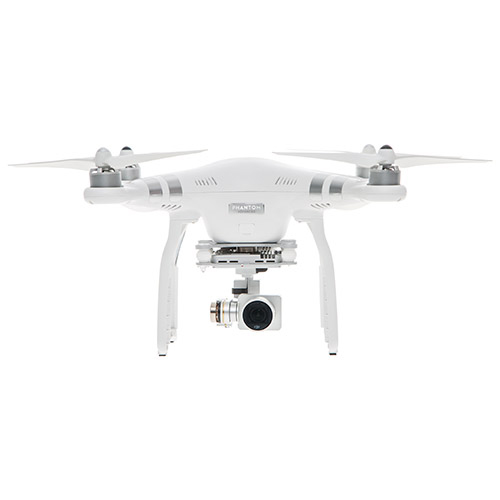 Today we consider the fun and exciting topic of how to customize your drone. There are so many great parts and accessories available that can help to not just make your drone 100% unique, but also to make it the best drone it can possibly be.
Whether it's a serious camera upgrade, replacement parts in different colours than the originals, or a high quality gimbal to take your aerial filming to the next level, there's something fun and effective for every level of pilot. So, if you wish to make your drone truly into YOUR DRONE, then keep on reading for a small sampling of parts and accessories that will help you to achieve the ultimate in drone customization!
 Add a set of lights
One excellent way to customize your drone (that is also very useful) is to add a set of PolarPro LED Headlights / Taillights for 3DR Solo. Most drones today come with existing built-in LED lighting to help you maintain visual contact in fog, for long distance flying, and for night flights. These lights, however, are usually small and only effective up to a certain point.
If you have the 3DR Solo drone in your aircraft arsenal, you might just want to up your game by adding on this more complete lighting system. These LEDs mount directly to the front (white lights) & back (red lights) of your drone, helping not only to greatly increase visibility during flight, but also to mark which way your drone is facing. This is a very important consideration as not knowing which way your drone is facing makes steering an exceptional challenge that very often leads to incidents and accidents.
So consider customizing your drone in this very bold and bright manner. The lights are both easy to install (thanks to their push-on design) and they don't require any additional heavy battery pack payload (as they're powered by your 3DR Solo Drone's accessory bay). All up, they're a pretty cool accessory!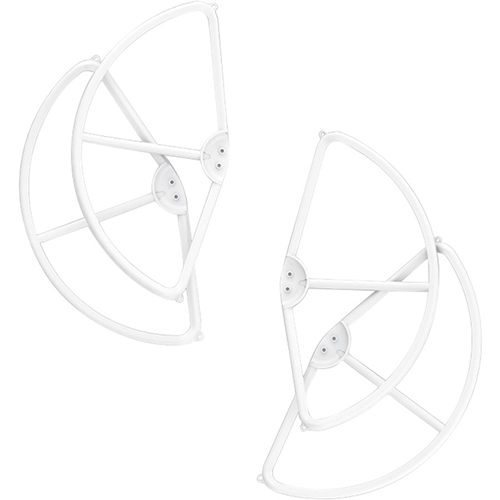 Add some propeller guards
Some pilots always use propeller guards, while others prefer to fly freer and lighter. If you're in the camp that believes it's better to be safe than sorry, then why not add a set of DJI Phantom 2/2 Vision+ Quadcopter Propeller Guards – In White—providing you have the corresponding drone?
Compatible drones include, but may not be limited to, the Phantom 2, the Phantom 2 Vision, and the Phantom 2 Vision+ (not including potential clones). These prop guards not only help to protect your blades against damage from objects you may inadvertently come into contact with during flight (like the siding on your house), but they also help to protect the objects themselves as well (again, the siding).
These guards are very useful for beginners & novice pilots whose flight skills & steering control are still developing. They may even prove handy for experienced pilots in the case of a sudden mishap, which can happen to anyone.
Alternatively, if you have a compatible drone in a different colour scheme (such as black), adding in white propeller guards might just make for a very striking contrast. You could even mix and match between colours if you like. After all, when dabbling in drones, there are always options available that allow you to make your drone as unique as your own individual personality!
Upgrade to a new drone camera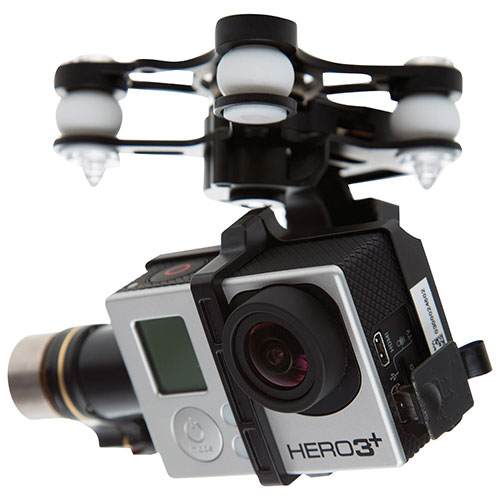 Many drones these days are camera equipped and ready to shoot. But what if you don't like the camera that was included with your drone? That's easy, simply buy a better camera and swap it out!
Just make sure that the replacement camera you select is compatible with your drone! Along the same lines of thinking is an awesome little invention called the gimbal, which enhances the output of any camera (even a less than stellar one) by keeping it as steady as possible at all times during flight.
The purpose of a gimbal is to provide an exceptional level of stabilization for your on-board camera, thus leading to better photos and video. One fine example of a gimbal is the DJI Zenmuse H3-3D 3-Axis Gimbal System. This particular model features a built-in inertial measurement unit & special servo module that together provide superb stabilization. Compatible with today's most popular action cameras (such as the GoPro Hero 3 & Hero 3+), the DJI Zenmuse is great for aerial hobbyists & professional photographers alike. Moreover, it's designed for use with DJI flight control systems and is very easy to set-up and use. Even so, this one is meant for those 18 and up, so keep that in mind. Click on the link to investigate further.
Add an Outdoor Hull
If the drone you're flying happens to be the highly popular Parrot A.R.Drone, you might just want to equip it with the Parrot A.R.Drone Outdoor Hull – In Orange & Yellow Combination.
This flashy outer hull provides your drone with a distinct personality as well as an extra layer of outdoor flying protection. Made of durable EPP (Expanded Polypropylene), which is as light (weighing a mere 40 g) as it is solid, the Parrot A.R.Drone Outer Hull holds to the body of your drone via 2 strategically placed magnets. It also significantly reduces wind resistance as you fly, thus allowing for more dynamic and advanced aerial maneuvering. It's a great way to become a more proficient pilot than all of your friends who don't have the hull on their Parrot.
Add to these facts the extreme customization factor of dressing your Parrot A.R.Drone up in a bright and colourful outdoor hull and you can see why this little item is great for those with a desire to make their drone stand out in a crowd. You can really have a lot of fun with this type of customization as it adds both style and utility to your drone. By the way, I noticed that this particular hull is on final clearance at Best Buy, so don't miss your chance to get one by waiting too long!
Finally, depending on your level of concern for adding extra weight to your aircraft, you may even choose to add fun decals or even cool paint apps to your drone. I won't suggest a specific product for these because one should really use one's own imagination to come up with the specific pattern or design that best suits the individual pilot and his or her machine. Remember, customizing your drone means making it your own in every possible sense, from features and abilities to the actual look of the aircraft. So do what you like to make it yours, and then, simply enjoy it. Happy flying!
For more drone customization options, visit Best Buy's Drones and Accessories page to see what all is available!