Today we consider a few great gifts for the lady in your life. Whether that lady is your girlfriend, wife, mother, sister, daughter, or simply a great friend, you only want to give them the best, and that's why I've searched the pages of Best Buy to find a few great samples of watches, bracelets, and necklaces for you to consider. Read on to see what I've uncovered.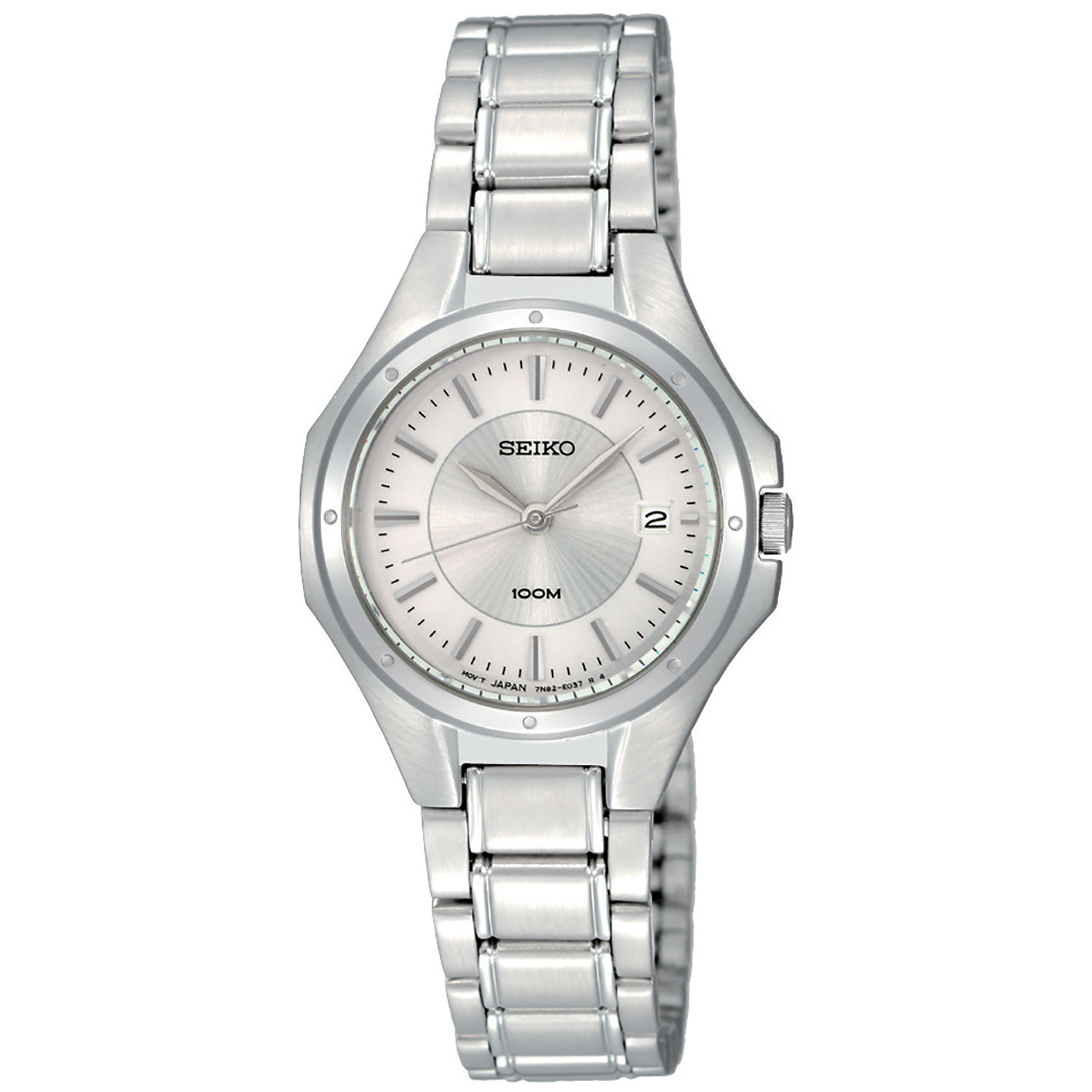 If the lady in your life enjoys a watch that's stylish enough to dress up, yet has the robustness and durability for everyday use, then you can certainly do no better than to get her this fine Seiko Women's Analog Dress Watch. With a 40 mm stainless steel case and matching steel bracelet, this watch offers plenty of wrist presence, yet it is elegant enough for practically any occasion. With an accurate Quartz movement (featuring a date complication at the 3 O'clock position), this watch also offers all of the timekeeping functionality that any lady is ever likely to need. Rounding out its features is a water resistance rating of 100 metres and a 3 year manufacturer's warranty. And because that warranty is backed by Seiko, which is one of the largest and most highly valued watchmakers in the world, you're assured of giving her a timepiece that will provide years of faithful service. In fact, Seiko has earned such confidence amongst watch aficionados, that for many it holds an honourable place right alongside the world's finest Swiss watchmakers.
On the slightly more delicate & decorative side, you could get her the Bulova 17mm Women's Analog Dress Watch with Swarovski Crystals – In Rose Gold & White. This watch is a true beauty. With 70 hand-set Swarovski crystals and a white, iridescent, mother of pearl dial, its class and elegance is sure to turn more than a few heads. Finishing the look is a durable stainless steel case & band featuring a 2-tone rose gold & white finish, making this watch look like a million bucks! Inside the case is a proven Quartz movement, which is known for its excellent timekeeping. With Quartz accuracy on her side, the lady in your life need not be late for a meeting or appointment ever again. And, with a brand like Bulova behind it, you know you're getting a quality timepiece. Bulova has been making fine watches for over 140 years and is one of the best known and most innovative brands in the entire field of horology. You really can't go wrong with a classy piece like this!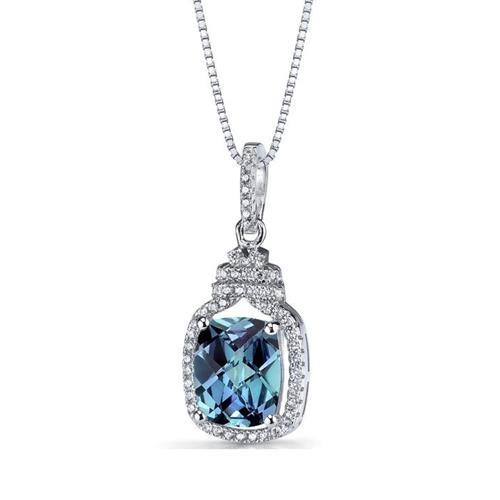 In the necklace realm, one of the most beautiful options I found was this 925 Sterling Silver 3.75 Carats Simulated Alexandrite Pendant. Although it is lab-created, this Alexandrite pendant is truly stunning. The Alexandrite stone itself measures 10 mm long and gives off a variety of colour shades (ranging from blue to green to a gorgeous reddish-purple) depending on lighting conditions. Hanging from a delicate 44 cm box chain with a spring ring clasp, and surrounded by tiny, white Cubic Zirconia side stones, this pendant is sure to please any lady of taste. Though the pendant itself is almost entirely encrusted with the tiny white stones, this spectacular piece has an understated elegance that simply takes one's breath away. I think it's the perfect piece to compliment any formal or semi-formal attire.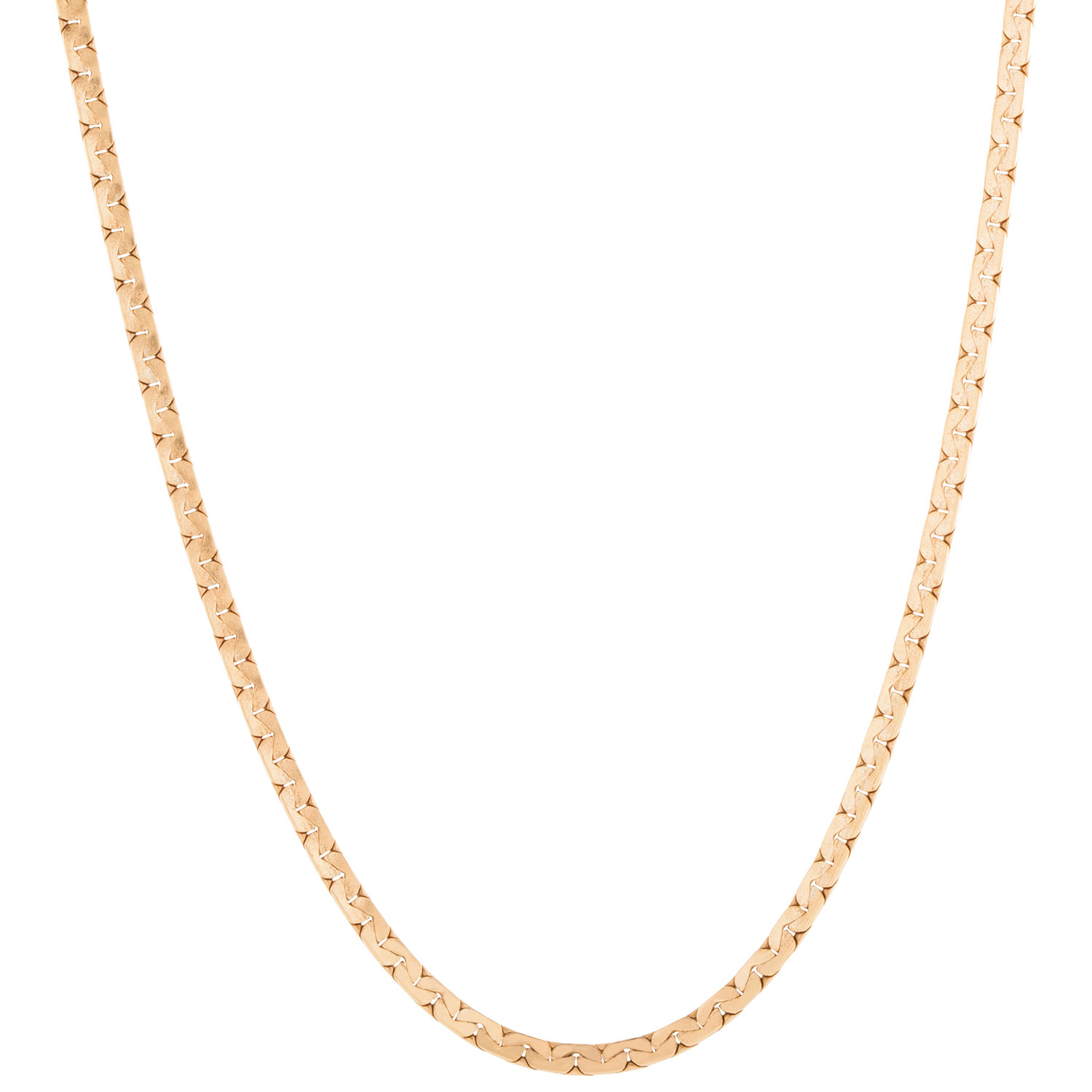 If a really understated piece is what's called for, nothing beats the simplicity of a pure gold chain. Take, for instance, this 22″ 14K Gold Fill Bevelled "C" Chain that I found through Best Buy's online site (In fact, this necklace is an online exclusive item). It's also a great choice for any gift giving occasion. With its timeless 14-karat gold fill design, this bevelled C chain is brilliantly polished and sure to please anyone with a classic sense of style. Rounding out its appeal is the fact that this chain is also very robust. In fact, it offers resistance both to tarnishing and chipping. As with the sparkly pendant that precedes it in our list, this chain is a bona-fide winner. You simply can't go wrong with elegance like this!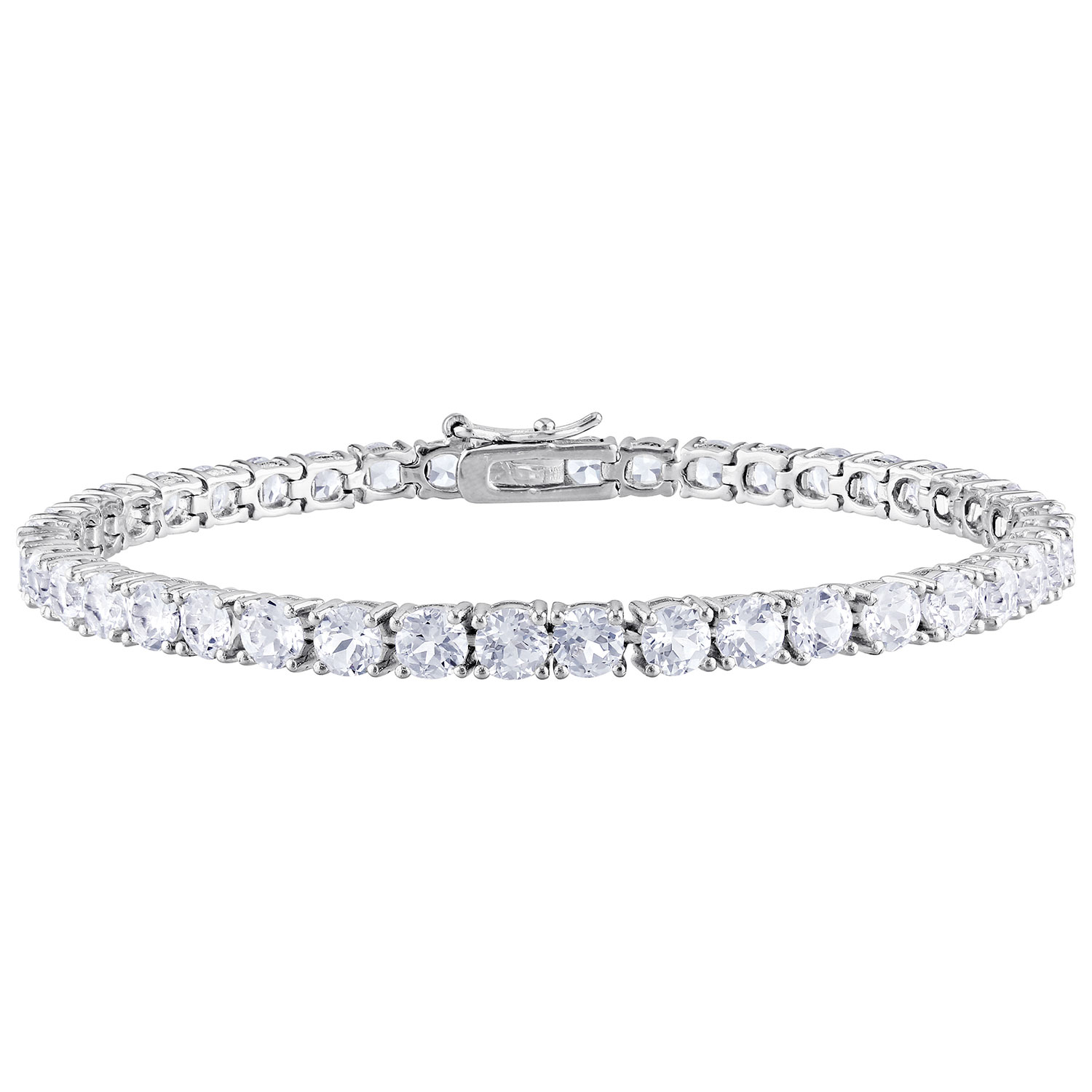 If a bracelet is more desirable to the lady in your life, you may wish to consider this Amour Round Cut White Sapphire Bracelet. This special piece features created sapphire stones that are beautifully round-cut and set in the finest sterling silver. It's a simple and elegant design that looks far more valuable than it actually is. Whatever the special occasion, this bracelet is sure to thrill the special lady that you choose to bestow it upon. I simply can't imagine anyone who wouldn't just love to receive a bracelet like this. It's just another stunner in our ever increasing list of can't miss jewelry gift items.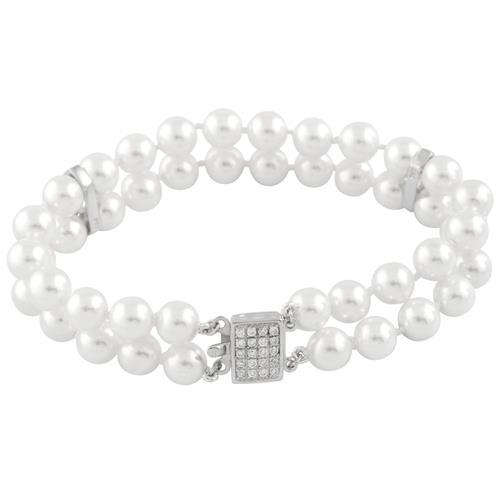 Finally, a slightly less blingy bracelet option is this 7mm, 2 Row, Shell Pearl Bracelet with Sterling Silver Dividers & Cubic Zirconia Encrusted Clasp. This piece is absolutely dripping with class. After all, what's more classy, and classic, than pearls? They're rare, pure, & modest, and they're practically the domain of Royalty! Few gems in this world compare in beauty & simplicity to the pearl's humble sphere. Of course, with today's technology, pearls have become much more affordable. They're no longer your grandmother's jewelry. Thus, any time you give a gift like this to a special lady, you're also conveying a heartfelt and meaningful message of love and respect. After all, jewelry is always indicative of love, and pearls (in particular) show reverence and respect because of their innate purity and their status as representing the finest example of a given thing. Therefore, you simply can't go wrong with a gift like this gorgeous pearl bracelet. The fact that this bracelet is a doubled row only doubles up on its meaningfulness.
So ends out little experiment of seeking out the finest in watches, necklaces, & bracelets that are currently available at Best Buy. If you think I missed something essential, which I undoubtedly did do, then take a look for yourself at Best Buy's Shop Gift Ideas for Her page and see what you can uncover. Just scroll down a couple of rows to get to the watches & jewelry section, and enjoy your time there browsing. Good luck to you!