When choosing earbuds, headphones, portable Bluetooth speakers, or portable projectors, you'll notice that each product comes with an IP rating. What does that really mean? If you don't know, you've come to the right place. Here's a crash course on everything you need to know about IP ratings. Afterward, I'll suggest some products with good IP ratings that make great gifts for friends and family. 
What is an IP rating?
In a nutshell, an IP rating is an international coding system for electronic devices. It indicates the capability of an electronic device to withstand water and dust. IP is short for Ingress Protection. That means the protection of things such as water and dust from going into a device. IP can also mean Internation Protection. The main thing to know it's a rating system that tells you the water and dust resistance of an electronic device.  
In a laboratory setting, devices are tested against water and dust. Their performance determines the IP rating. This could range from dripping, spraying, or splashing water on a device, or even spraying a device with water jets. At the most extreme, a device is fully submerged in water to determine if it is waterproof or water resistant.
The IP rating system explained
Based on tests in laboratory conditions, devices receive an IP rating. IP followed by the letter X and a number indicates that only waterproofing tests were done. If IP is followed by two numbers, both waterproofing and dust resistance were tested. IP with a number and X means a device was tested for dust resistance only. Once you understand the rating system for IP, it is easy to determine the level of protection a device has against water and dust. 

IP ratings for solid particle protection
As mentioned, the first number in the IP rating signifies the level of protection for solid foreign objects like dust, dirt, and sand. It is ranked on a scale of 0 to 6 with 0 being no protection. A ranking between 1 – 4 represents the resistance to the entry of foreign objects.
For example, an IPX4 rating protects against grain-sized objects. IP5X means a product is protected against dust. An IP6X rating means the product is completely dust tight. This rating is preferred for people in extremely dirty or dusty locations. The second number determines the resistance to water. The list below explains what the different numbers mean in the IPX rating system. 
IPX ratings for water resistance/waterproof
IPX0 – No protection from water
IPX1 – Protection from vertically dripping water
IPX2 – Protection from vertically dripping water with the device angled up to 15°
IPX3 – No harmful effects from water sprayed at an angle up to 60°
IPX4 – Protection from water splashing from any direction 
IPX5 – No harmful effects from water projected by a 6.33 mm nozzle 
IPX6 – Protection from water projected from any direction
IPX7 – Full water immersion protection up to 1 meter for 30 minutes
IPX8 – Continuous water immersion protection beyond 1 meter. 
Waterproof versus sweatproof
With earphones, it's important to distinguish the difference between waterproof and sweatproof. Human sweat consists of water, uric acid, sodium chloride, and lactic acid. Combined together, sweat is significantly more corrosive than water. Therefore, manufacturers of headphones and earphones use a special hydrophobic coating to protect the hardware components from getting damaged by sweat.
Gift ideas: earphones with excellent IP ratings
Earbuds and in-ear headphones designed for active use typically have the best IP Ratings. The Jabra Elite 85t is a great gift for people into fitness. With an IPX4 rating, it is water and sweat-resistant. It's a great choice for the gym and outdoor activities like running and cycling.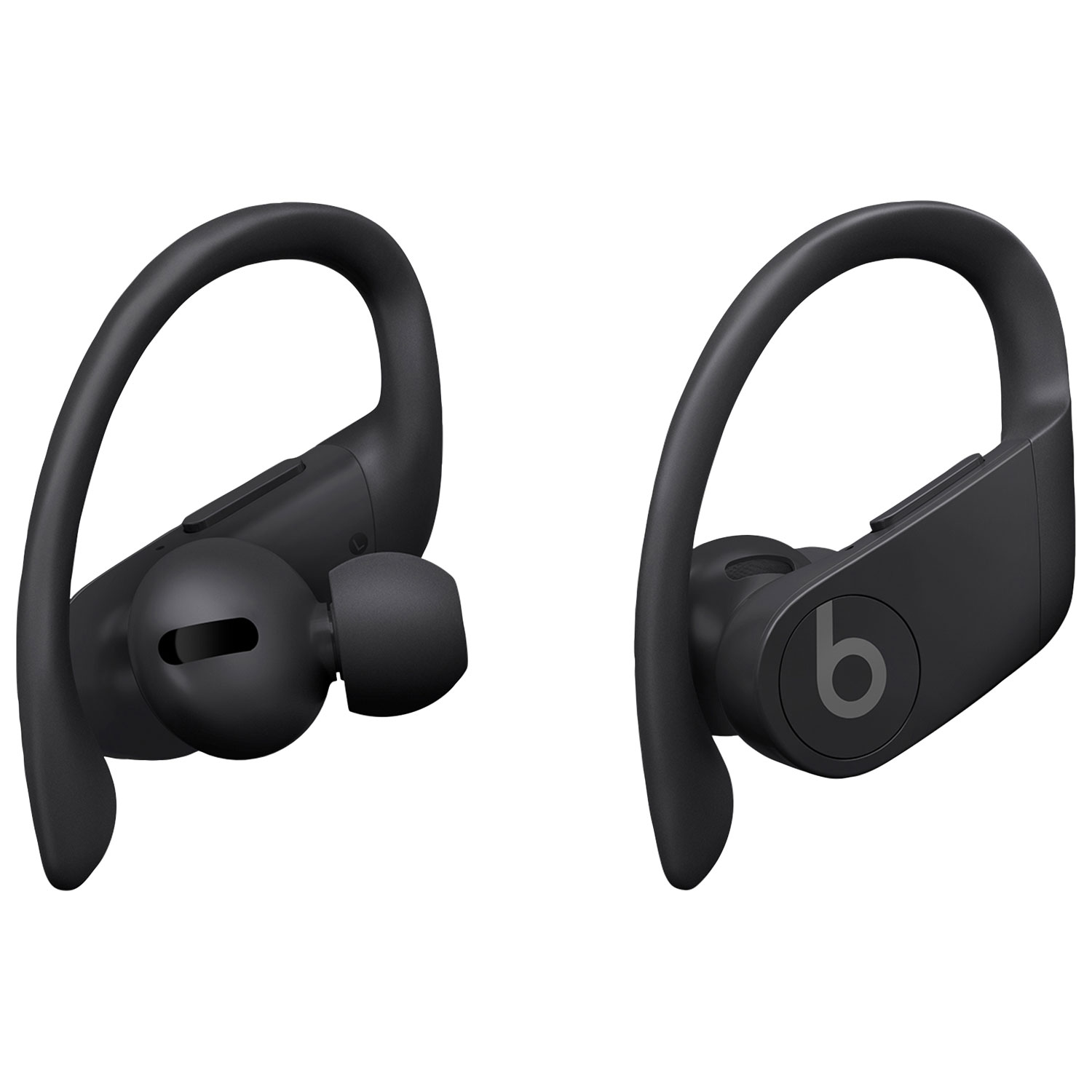 Some active people prefer earbuds with ear hooks that keep them securely in place. In that case, the Beats by Dr. Dre Powerbeats Pro is a great gift idea. It also has an IPX4 rating, making it resistant to sweat and water. As long as you don't swim with them, they will withstand any workout that doesn't involve water submersion. 
IP ratings for Portable Bluetooth speakers
Portable Bluetooth speakers with high IP ratings make great gifts because they can be used virtually anywhere. It allows people to listen to music on a rainy day, poolside, or by the lake. The JBL Flip 5 is a great Bluetooth speaker gift idea. With an IPX7 rating, it is fully waterproof with up to 12 hours of battery life. Position it horizontally or vertically beside a pool, lake, or ocean. 
For beachgoers, the Sony SRS-XB33 Bluetooth speaker is the perfect gift. It comes with an IPX67 rating. This means it is waterproof, dustproof, and shockproof. Submerge it 1.5 meters underwater or leave it on a sandy beach. It's perfect for bass lovers and the 24-hour battery life will keep the party going well into the night. 
Portable projectors with IP ratings

Portable projectors designed for indoor and outdoor use make great gifts. Outdoors, environment and weather conditions can change suddenly. Therefore, look for portable projectors with water resistance integrated into the design.  
The BenQ 1080p HD Portable Projector (GS50) is the perfect gift for outdoor movie nights. It has an IPX2 rating. Therefore, it's protected from vertical water drops like rain. A rubber cover protects the ports from water. If it suddenly starts to rain, you can rest assured that the projector stays protected. This is a great gift idea for kids. Whether they use it indoors or outdoors, you'll have peace of mind knowing it is protected from the occasional rainfall.
IP ratings can help with purchasing decisions
When it comes to headphones, Bluetooth speakers, and even portable projectors, IP ratings can help you pick the right gift for anyone. Think about how someone will use the device. Will they use it outdoors, by the water, or in dusty environments? By asking yourself these questions, you can help narrow down your gift choices. 
Now that you know how to read IP ratings, you'll be all set for buying the right electronic gifts from Best Buy.