Ever since I let my partner test out the Marathon TSAR Dive Watch for my review last month, he's been on a major watch kick. I had to prise it from his clutches at the end of October, and he hasn't looked at me the same way since then. I've gone from being his radiant other half to "that evil, child-sized lady who took the TSAR away."
Luckily for our relationship, today's post is all about stylish watches for men. There are plenty of other watches at Best Buy that are just as functional, stylish, and attention-grabbing as the Marathon TSAR, and thankfully for my wallet, they're available across a broad range of price points. If he's very, very good, he may even see one of them for Christmas sometime in our future–some day far into our future, that is.
(I need to keep him primed and eager for future watch-testing in the meantime.)
Stylish business watches for him
If the man in your life works a day job with a dress code, a business-appropriate watch will be a gift that he can appreciate daily. Something too sloppy or sporty can ruin the look of even the sharpest suit, so it's important that he has a dressier watch option to wear to work or on evenings out.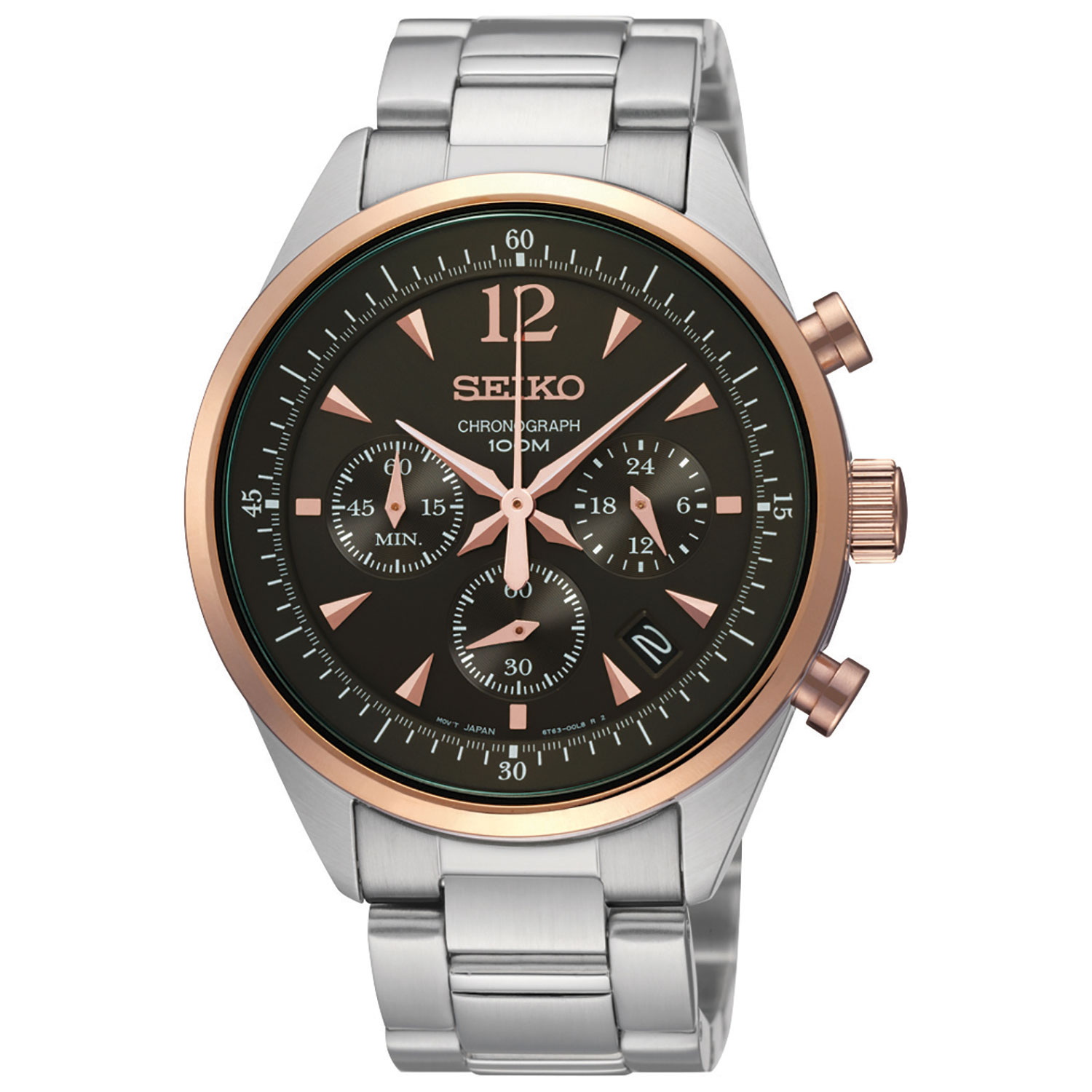 I've chosen two sleek, metal designs for this gift guide, which will pair nicely with both business casual and business-hipster aesthetics. ("Business-hipster": the business casual for the cute vegan-local-gluten-free crowd.) The first is a classic chronograph Seiko Conceptual 41mm Men's Analog Dress Watch, which comes in a stainless steel finish with rose gold details. It's water resistant up to 100 metres and powered by quartz movement, with a scratch-resistant Hardlex crystal watch face.
The second is the gun metal grey Bulova Diamond Men's Analog Dress Watch, which features a remarkably slim body and watch band in a very understated stainless steel finish. Not to be outdone by other watches, it features a trio of hand-set diamonds and gold-finish touches on the details.
Stunning men's sport watches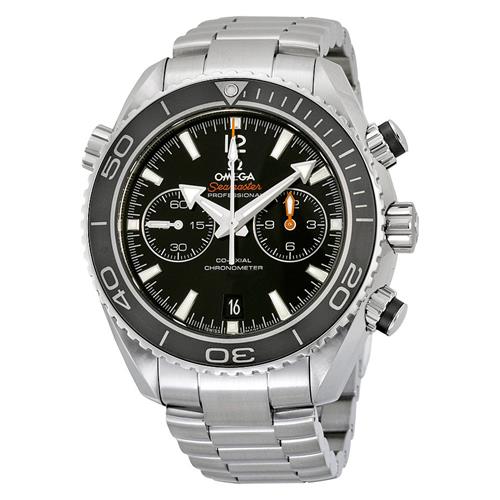 If you're looking for a gift for someone who loves sports, it's helpful to begin with what kind of sports he loves. If the recipient loves diving, for instance, then a great gift option would be the Marathon TSAR Dive Watch that I mentioned at the top of this post. It's both stylish and sporty, and comes from a long legacy of top-notch design that's regularly relied on by search and rescue teams in the US military.
If the recipient loves, for instance, boating more so than diving, then perhaps something like the Omega Seamaster Planet Ocean Stainless Steel Mens Watch would be a better idea. It comes in a stainless steel case with a stainless steel bracelet, and features luminescent hands and automatic movement. The design of the Seamaster always makes me think of something that Rachel Green from Friends would have given her sea-loving father for Christmas–it's stylish, exacting, and would look great with a pair of Ralph Lauren chinos.
Fun watches for his downtime
Not all men's watches have to be taken super-seriously, of course, so this list would be all the lesser for it if I forgot to include some fun, whimsical watches alongside all these serious ones! Take this silver Storm London Remi Men's Watch, for instance. It's stylish and sleek, but it has a non-traditional watch face. (You know, the kind that guys at the bar would immediately compliment you on and that your grandmother would immediately chide you for.) Or, in the opposite strain, have a look at this striped Disney Classic Time Unisex Casual Analog Watch. It doesn't get more classic than Mickey Mouse, and yet this watch is full of subtle whimsy.
You can have watches that are fun and serious, too, like the Bulova Precisionist 46mm Men's Analog Dress Watch with Chronograph, which is so intricately detailed that there's something inherently fun about it. The dark blue and bright, lemon yellow details take the seriousness out of what would otherwise be a very serious piece of machinery, and the many hands will leave you hypnotized as you stare at this watch face.
And, finally: a few smart watches for his inner tech geek
Within every modern man, there lives an inner tech geek–much like there lives within every modern woman. This tech geek might be seeking a fully-digital watch face or a hybrid smartwatch, but there are watches out there for both.
The really cool thing about the smartwatch industry right now is that it expanded so quickly that we went from all-analog to all-LED, sort of like how everyone was wearing digital watches when they first came out. You couldn't go a day without hearing ten different watches beep as the hour passed, and it took a good couple of years before digital watch faces began to fade out of fashion again.
And now, just after the Apple Watch crested in its popularity, analog faces are on the rise again. You now have the option of both an LCD touchscreen display like the Fossil Q Marshal Men's Smartwatch (the men's version of the Fossil Q Wander that I reviewed here for Best Buy this year), and the blended Skagen Hagen Connected Hybrid Smartwatch.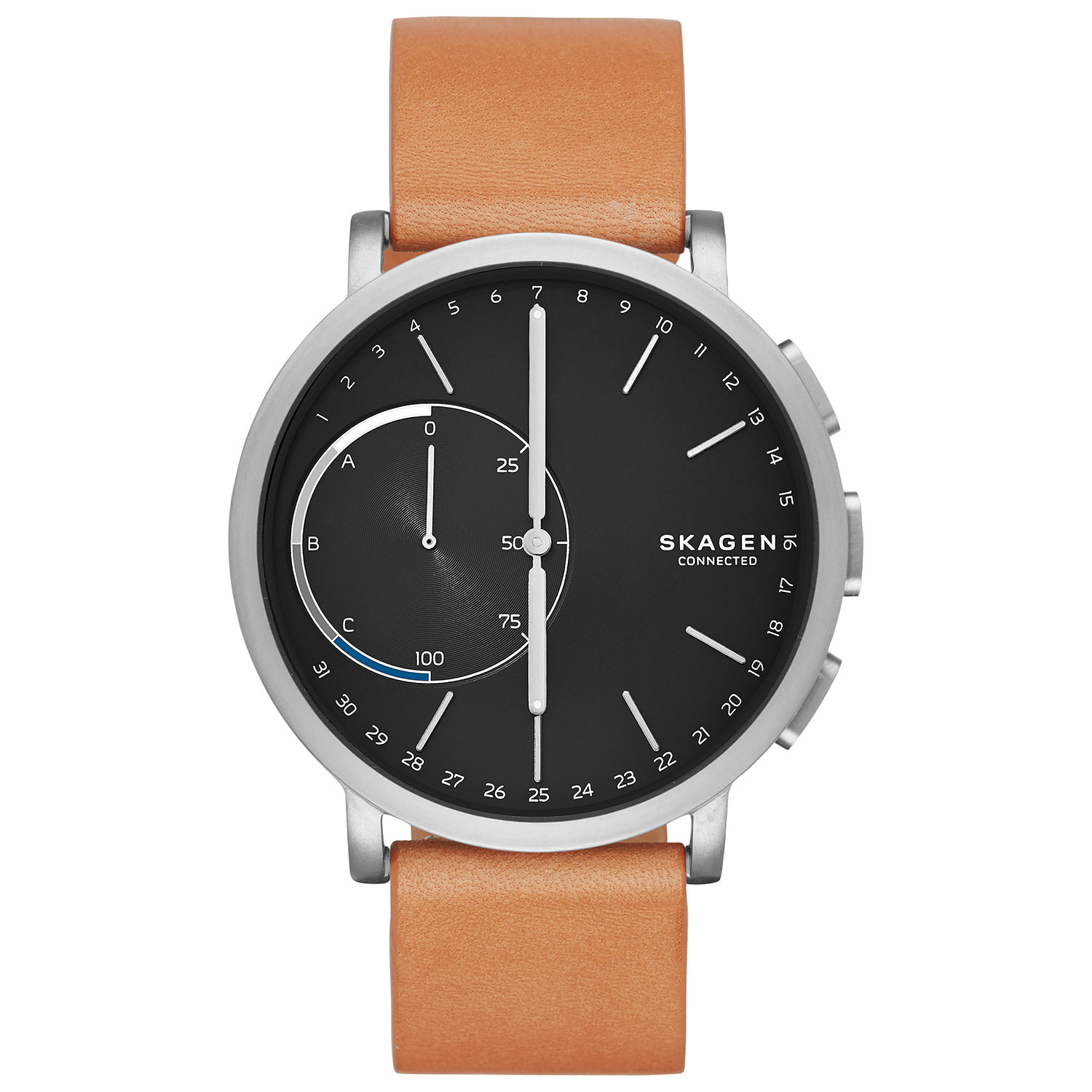 The Fossil Q Marshal needs to be charged daily, but it boasts an Android Wear operating system, bluetooth technology, 4GB of storage, and a microphone and speaker right in the device. Its LCD display is fully touchscreen, and it charges wirelessly.
The Skagen Hagen is neither touch-screen nor LED, but it tracks your sleep and activity and notifies you with haptic vibrations to alert you of incoming texts and emails. Its coin cell battery lasts 4 to 6 months, and it automatically adjusts for Daylight Savings Time. Like the Fossil Marshal, it syncs with Bluetooth, and features interchangeable bands.
See? That's the glory of living in 2016: you have so many options to choose from that even when it comes down to strictly smart watches, you still have options that look like polar opposites.
Whether you're looking for a men's watch to celebrate a birthday, anniversary, or holiday, these are just a few stylish options to get you started. Watches are one of the few accessories that most men take the time to wear, so he's sure to enjoy his little slice of luxury as he puts it on each morning!