The great thing about getting active is listening to your favourite music while you work out. Headphones are a must-have accessory for active people. Consumers today can choose between earbuds, over-ear headphones, and truly wireless headphones. Picking one over another really depends on the type of activity you're into. With that in mind, let's look at some popular exercise activities, and what specific headphone features to look out for.  

Headphones for running
For the runners out there, headphones do more than just play music. They can help you stay focused and tune out distractions. You also need the ability to hear the world around you, especially if you're running in urban areas. Look for headphones that offer Active Noise Cancellation (ANC) and hear-through options. With the tap of a button, you should be able to tune out the world or tune back in. This will keep you safe and focused. 
Wearing headphones on a long run creates a lot of sweat. Look for earbuds that offer at least IP4 water and sweat resistance. As you will need a secure fit, also opt for earbuds that offer additional silicon tips. Choose the size that provides the most secure and comfortable fit even if you move your head and body a lot.
Jabra is a popular brand among runners. The Jabra Elite Active 7 offers a secure fit ideal for runners and adjustable hear-through awareness. Runners can specify the level of hear-through to match their running environment. 

Headphones for strength training
At the gym, people have a lot of different headphone options to consider. First, decide which type of headphones you want. Some people prefer on-ear or over-ear headphones. These are great if you really want to tune out of your environment. Sony, Beats, and Bose all have popular over-ear headphones. Go to any gym or fitness center and you will see someone wearing them, especially in the weight room.
Others prefer to stick with truly wireless headphones. These people tend to do a mixture of resistance training and cardio. In that case, they might just use a single pair of headphones for gym and non-gym use. The Google Pixel Buds A-Series is a great choice for Android gym-goers. They have an IPX4 rating so sweaty workouts are not a problem. Plus, you can continue to wear them after the gym to take calls and access Google Assistant on the fly.

Headphones for jump rope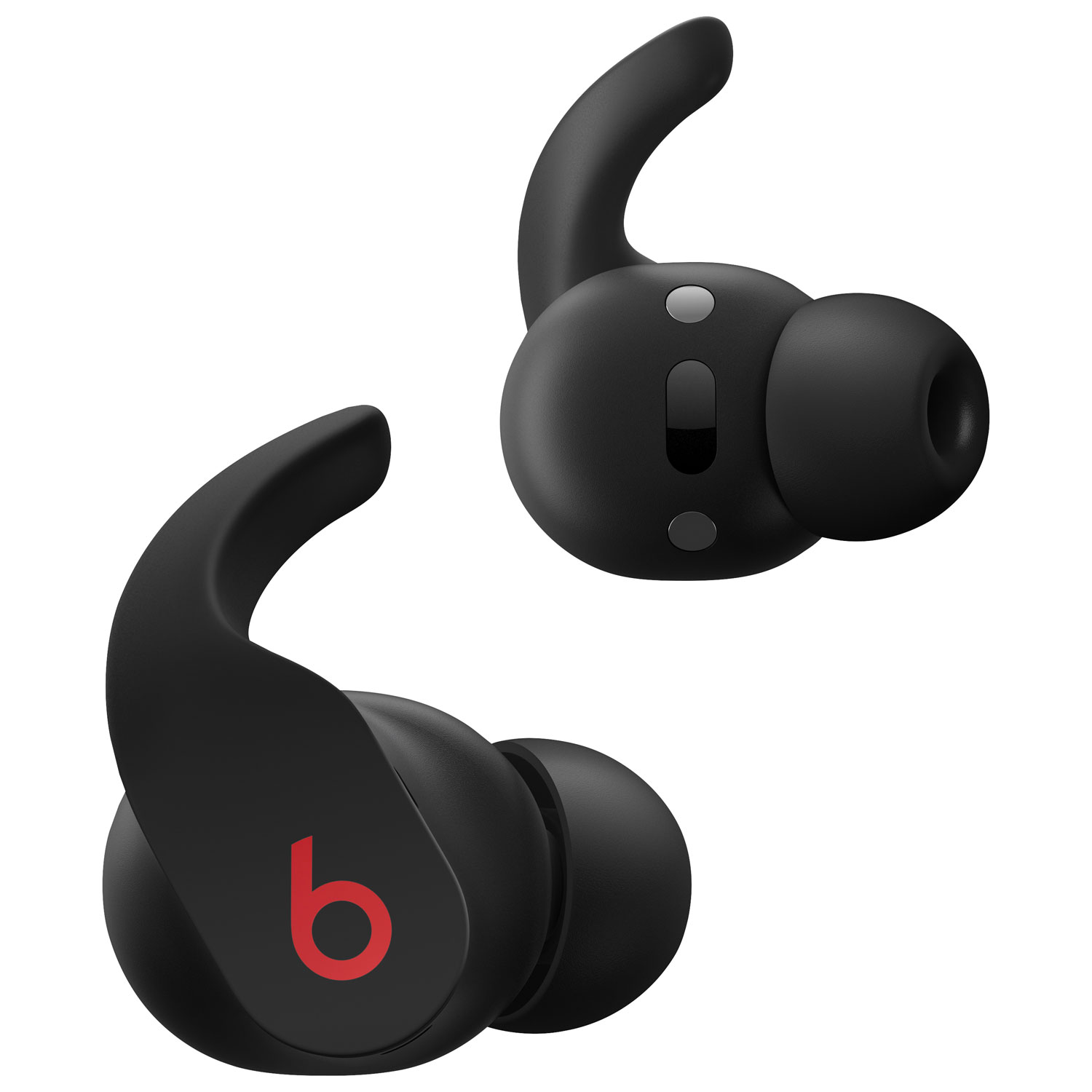 Jump rope fitness became popular in the last couple of years. Skipping can be done virtually anywhere. All you need is shoes, a rope, and some headphones. However, getting a secure fit is especially important if you're jumping up and down. It's a good idea to avoid over-ear headphones and opt for in-ear headphones instead. Look for a pair that comes with wing tips. These tips fit inside your ear and hold the earbuds securely in place.
The Beats Fit Pro is perfect for jump rope enthusiasts. The flexible wingtip wraps itself inside the ear and creates a secure fit during any jumping movements. If you jump with others, the Beats Fit Pro supports audio sharing. Any friend with Apple AirPods or Beats headphones can hear the same music during your jump session. 

Headphones for walking
Walking is the most popular exercise activity around the world. It's good for the heart, the mind, and the soul. Walking with headphones is a great way to listen to audiobooks, podcasts, and music. Plus it's a perfect time to make phone calls and catch up with friends and family. 
Provided they are comfortable, virtually any pair of headphones can work on a walk. However, if you're planning on making calls, pay special attention to the microphone inside a pair of headphones. Ideally, choose a pair with dual microphones that can pinpoint your voice. Some use digital processing to eliminate external noise and wind. 
Another thing to look for is control options. There are two ways to control your headphones. One is through your phone. Here you can switch tracks and adjust the volume. The second way is using the onboard controls. Most headphones feature touch or button controls on each side. This is another way to switch tracks, take calls, adjust volume, and turn ANC on or off.
Some headphones even allow for custom touch controls inside an app. If you want to keep your phone in your pocket, choose a pair that offers custom touch controls. That way you can customize your touch controls for daily walks. 

Headphones for cycling
Cyclists need to pay special attention when selecting headphones. Because of the bike helmet, over-ear headphones don't work. Riders must choose between wireless and truly wireless headphone options. 
The key features to look for are comfort and safety. At a minimum, you should be able to wear them for long periods of time on a bike with little discomfort. They should have an IPX4 rating but IPX6 is ideal if you're riding in the rain a lot. For safety, ask yourself where you will be cycling. If it's on busy streets, choose headphones with a hear-through mode. Keeping aware of your environment keeps you safe and ready to hear honks, horns, and other traffic noises.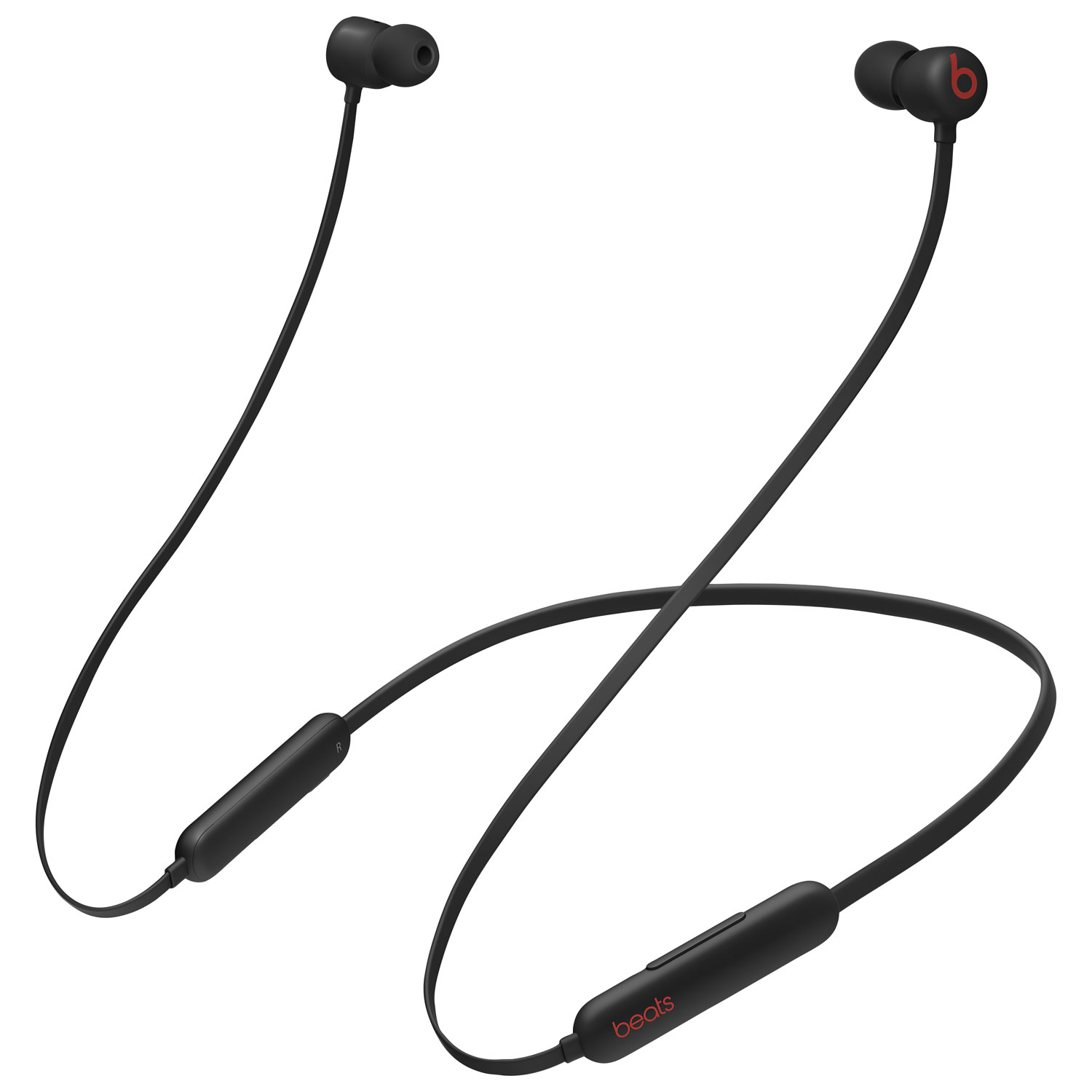 Long-distance cyclists need to pay special attention to the battery life. Look for a pair that offers a long battery life that can accommodate your rides. You might also want to consider a wired pair where the earbuds are connected together but wireless connect to your phone. If one earbud falls out, the headphones will rest around your neck. The Beats by Dre Flex is an excellent choice for cyclists worried about losing an earbud on the road. If an earbud comes out during a ride, it will hang on your neck. Simply put it back in without having to get off your bike.     
Choosing headphones for an active lifestyle
With so many different types of headphones to choose from, it's best to select a pair based on your activity. What works for cyclists may not work for someone jumping rope. As a general rule, if you're in and around the city, look for headphones that offer ANC and hear-through options. To stay safe, you need to hear your immediate surroundings. This includes honks, horns, sirens, etc. Also, look for headphones that offer at least an IPX4 water resistance rating. Active people need headphones that can handle rain and sweat. The higher the IPX rating, the better. 
Finally, depending on your activity, battery life becomes an important consideration. Cyclists and long-distance runners need headphones that offer long battery life. Gym goers might only need a couple hours of battery life to handle a strength training session. The good news is that most earbud cases will charge the earbuds when not in use. So decide if you need long battery life for a single session or all-day use with the case. No matter the activity, know that Best Buy has the right pair of headphones for you.