Today we take a look at some of the top gifts for him in 2017. I've decided to present these first as general categories and then select one specific example from each. This way, if you don't like the selection I've suggested, you can still find something truly excellent within the broader category. So keep on reading if you're looking for great gift ideas that any man would love!
Top Gifts for Him
When it comes to finding the top gifts for him in 2017, one area in which you can never go wrong is Shavers & Groomers. Most guys need to use this type of product pretty much every day of their lives, so the need is always there. And, of course, even the very best of these things simply don't last forever.
One great example from this gift category (and certainly one that I highly recommend myself) is the Philips OneBlade Wet & Dry Electric Shaver. I actually tested and reviewed this shaver a while back, and I haven't stopped using it since. It's comfortable, easy to use, and provides a very smooth shave whether you use it wet or dry. I personally found the OneBlade to be very quick and effective, and it didn't even cut me once. I tried it both wet and dry, and I found that the wet shave was a bit smoother and less messy (in the sense that individual clippings didn't go flying everywhere when bound all together by shaving foam). You can actually watch my complete video demo & review in both the linked written review and on the Best Buy product page.
Another great 'top gifts for him' idea comes from the realm of Drones. The great thing about drones as a category of gift is that there's pretty much something for every pilot and every budget. I would probably advise giving an entry level drone if the person you're buying for is not already a serious drone hobbyist (or if they're just getting interested in exploring the hobby). However, the drone I'm recommending today is the Parrot Bebop 2 Quadcopter Drone with Camera, FPV, & Controller.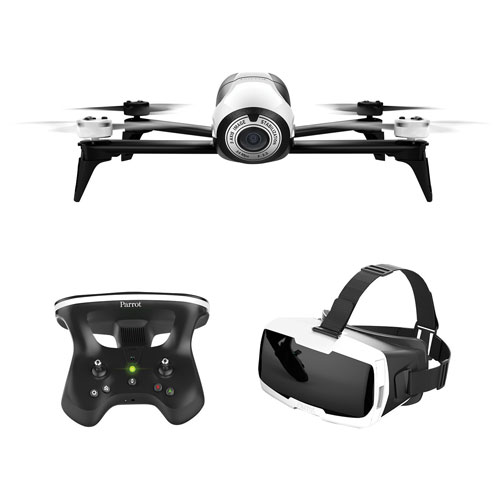 If your gift giving budget can handle a mid-level drone, then there's really none better than the Bebop 2 in terms of the value and versatility that your recipient will ultimately enjoy. Among the features and benefits of this fun little flyer are up to 25 minutes of total flight time, glorious FPV flying with Parrot's Cockpitglasses and the Bebop's built-in camera, an onboard computing system, WI-FI connectivity, and stable flight technology. It's a great drone for pilots of all experience levels who just want to fly and have fun!
Most guys love to be entertained, and what better way than by watching one of the latest 4K Ultra HD TVs from Best Buy? Imagine how excited he'd be watching playoff hockey on a screen as amazing as the Samsung 50″ 4K Ultra HD HDR LED Tizen Smart TV.
This TV has everything that any man could ever want to enjoy great TV shows, spectacular sporting events, and the biggest blockbuster movies in the absolute best possible picture quality! With features like Auto Motion Plus, Dolby Digital Plus, and beautiful 4K UHD resolution, there's every reason on Earth to absolutely love this set. The best thing for me, however, is that fact that it has a 50 inch screen. I think that watching the widescreen DVD versions of my favourite action films on this massive set would be pure joy, as would taking in the hockey games that most interest me. Any guy to receive this TV as a gift this year is one lucky chap! He's sure to be thoroughly entertained by this TV no matter what he likes to watch.
Speaking of being entertained, one of the top gifts for him in 2017 is sure to be the truly amazing Virtual Reality device. Merge Virtual Reality Goggles for Android & iOS Smart Phones provide one great example of this. Imagine a headset that uses your smart phone or game console to transport you to an environment where everything appears to be life sized and in 3-D. While this technology is just beginning to take off, more and more VR products become available seemingly every day at Best Buy, and at a variety of different price points.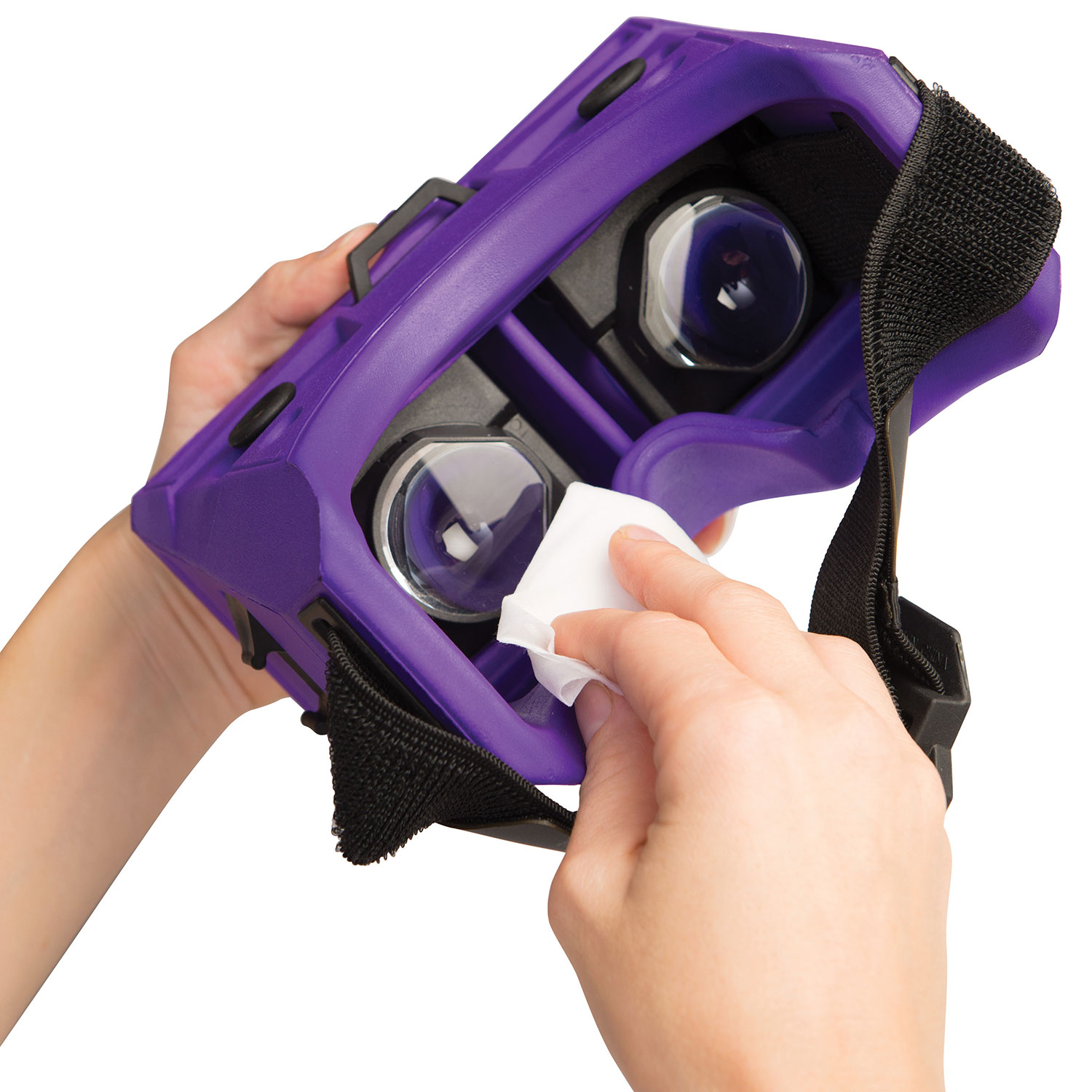 Merge VR Goggles are a great, mid range, virtual reality set. Compatible with iOS & Android based smart phones, these goggles are both versatile and incredibly easy to use. Simply slide your phone into the headset to be transported to another world! Experience a variety of unique events, such as your favourite online game or white water rafting down a rapidly moving river. These goggles even have an auxiliary jack so you can plug your ear buds in to enhance the experience with high quality sound. Their adjustable lenses may be moved left or right to properly align with each individual user's natural eye position, and they're made from ultra soft foam for the ultimate in comfort. Any guy that's lucky enough to hold a spot on your gifting list is sure to love these goggles!
Another "top gifts for him" classic has got to be the category of watches. There are so many different types and styles to choose from, which is both a blessing and a curse. While there's certainly something for everyone, it can be difficult to choose. This makes buying a watch as a gift something of a challenge. There are Quartz watches, mechanical watches, and automatic watches, and within these 3 main watch types there are numerous sub-groups, such as digital watches, chronograph watches, dress watches, pilot's watches, dive watches, dress watches, military field watches, and many, many others. Note that I haven't even thrown smart watches into the mix here! In any case, if the guy in your life is something of an outdoorsman—or the adventurous type, then you really can't go wrong with a super tough Casio 52.4mm Men's Digital Sport Watch.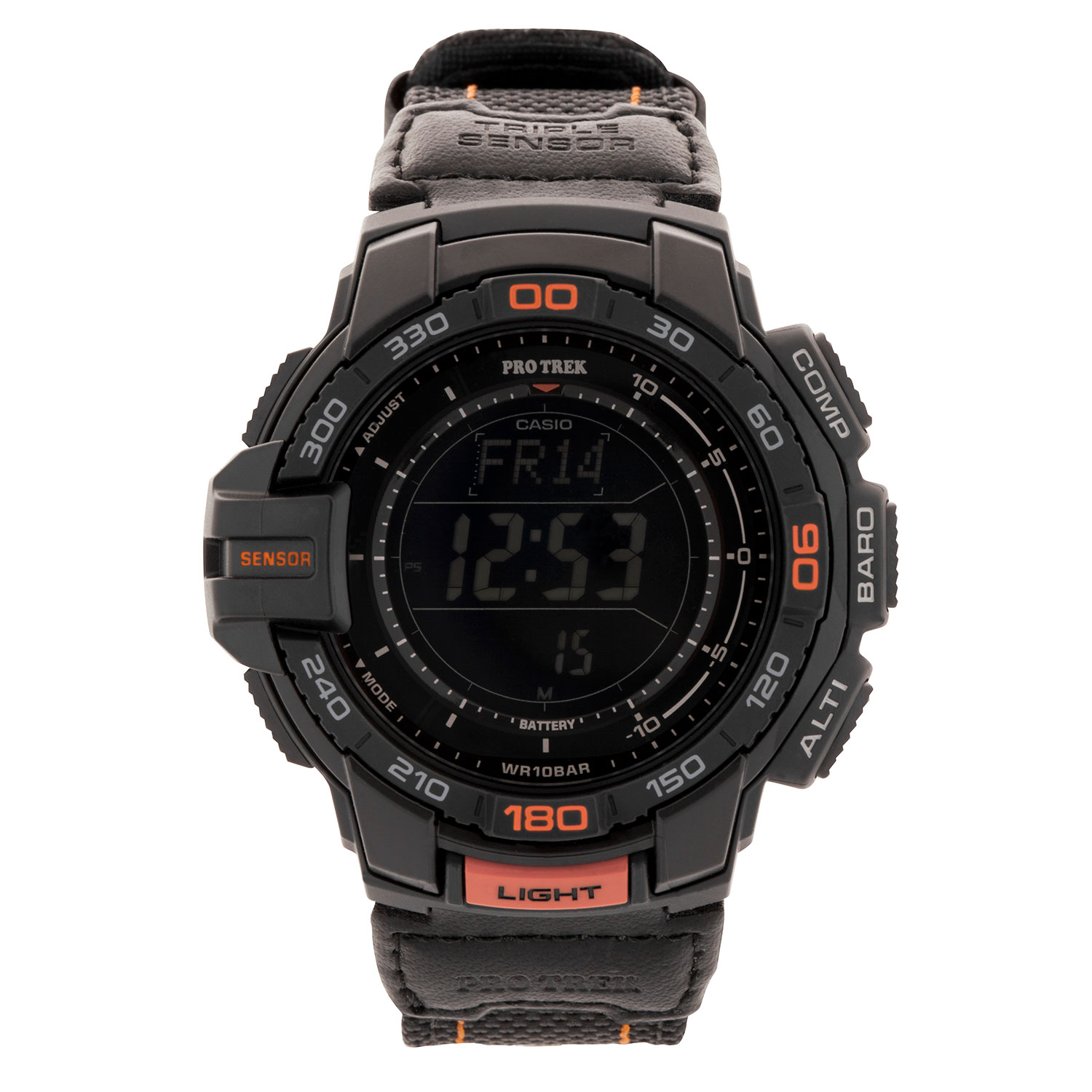 This particular model is great for those who love to hike and explore. It's what folks in the hobby of horology refer to as an ABC watch, and that's because it's got an Altimeter, a Barometer, and a Compass—perfect tools for the true adventurer! Beyond that, this watch is also very tough. Casio is known for making rugged watches that can take an absolute beating and still last for many years. Among the key features of this model are a day/month calendar, a backlight for viewing the time in low light conditions, world time (with 31 pre-programmed time zones), 100 metres of water resistance, up to 5 daily alarms, an hourly chime, sunrise & sunset data, a chronograph feature, the option of using either a 12 or 24-hour time format, and it's even solar powered (recharging via sunlight), among many other features. Although this type of watch may not suit all tastes and styles, it's certainly great for the rugged & sporty gent!
There you have it—a look at some of the top gifts for him for 2017! Whether you're shopping for Valentine's Day, his birthday, or any other gift giving occasion, you really can't go wrong with gifts in any of the above categories. While the individual selections I've chosen may not suit every guy out there, there's bound to be something great within each of the broader categories. My advice would be to know the tastes of the guy that you're shopping for and select something that suits his unique and individual style. Good luck and happy gift giving!