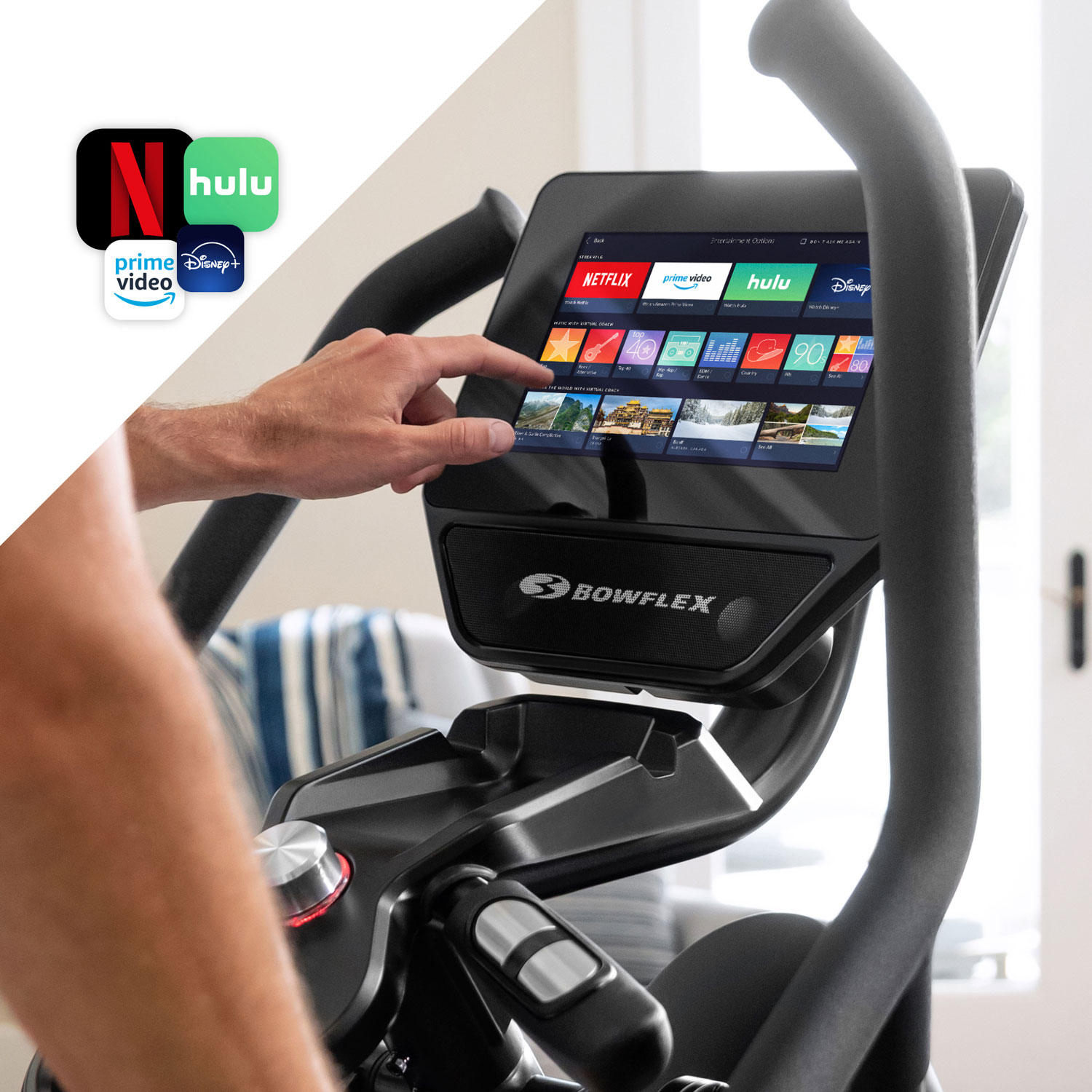 We live in a connected world. Everything is getting smart. This includes new, modern health and fitness products for the home. First popularized by Peloton, new and established brands offer an array of connected cardio machines. Through an app and a monthly subscription service, users get access to online classes, coaching, personalized workouts, and more. 
With so many people working from home, the popularity of smart cardio machines like connected spin bikes has skyrocketed. What you may not know is that other cardio types of equipment like treadmills, rows, and elliptical machines are also smart. New smart mirrors and resistance bands have also been introduced to the market. Today's fitness consumers have a lot of options to choose from. 
If you're looking for fitness equipment for the home, this guide will help. It tells you everything you need to know about the smart features in today's modern cardio equipment. Based on your workout preferences and fitness goals, you should be able to decide which smart machine is right for you.  
Smart cardio machines vs Analog machines

At first glance, it may be hard to tell the difference between connected cardio equipment and standard cardio machines. The easiest way to tell is by looking at its connectivity options. Smart cardio equipment connects to your Wi-Fi network and/or mobile device (i.e smartphone or tablet). Some also use Bluetooth to connect to your mobile device during workout sessions.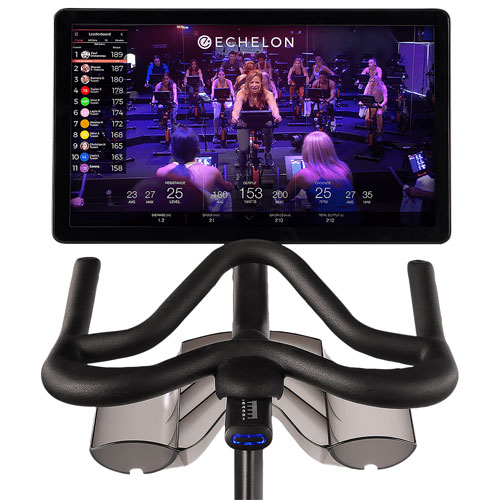 They also connect and work with an app to show live classes, display metrics, play music or video, etc. Some machines have built-in touchscreens or a media station for smartphones and tablets. Most offer a large library of guided classes from world-class instructors. Some offer customized workouts based on your fitness goals and level. With a smart cardio machine, you basically have a personal trainer inside the comfort of your own home. 
Modern analog machines typically have an on-screen display that shows your workout metrics (i.e speed, distance, resistance level). Unlike smart cardio machines, this information is not stored on your phone or displayed on a touchscreen. These types of displays are typical of commercial cardio equipment seen in traditional fitness gyms. 
Benefits of connected cardio features
Compared to analog equipment, smart cardio machines improve at-home workout adherence and satisfaction. There's less friction getting in a workout. You don't have to leave your house to get in a live workout class. You don't have to shower at the gym. The time spent commuting to the gym turns into workout time. Basically, the less friction to getting in a workout equals greater adherence to a consistent exercise regime.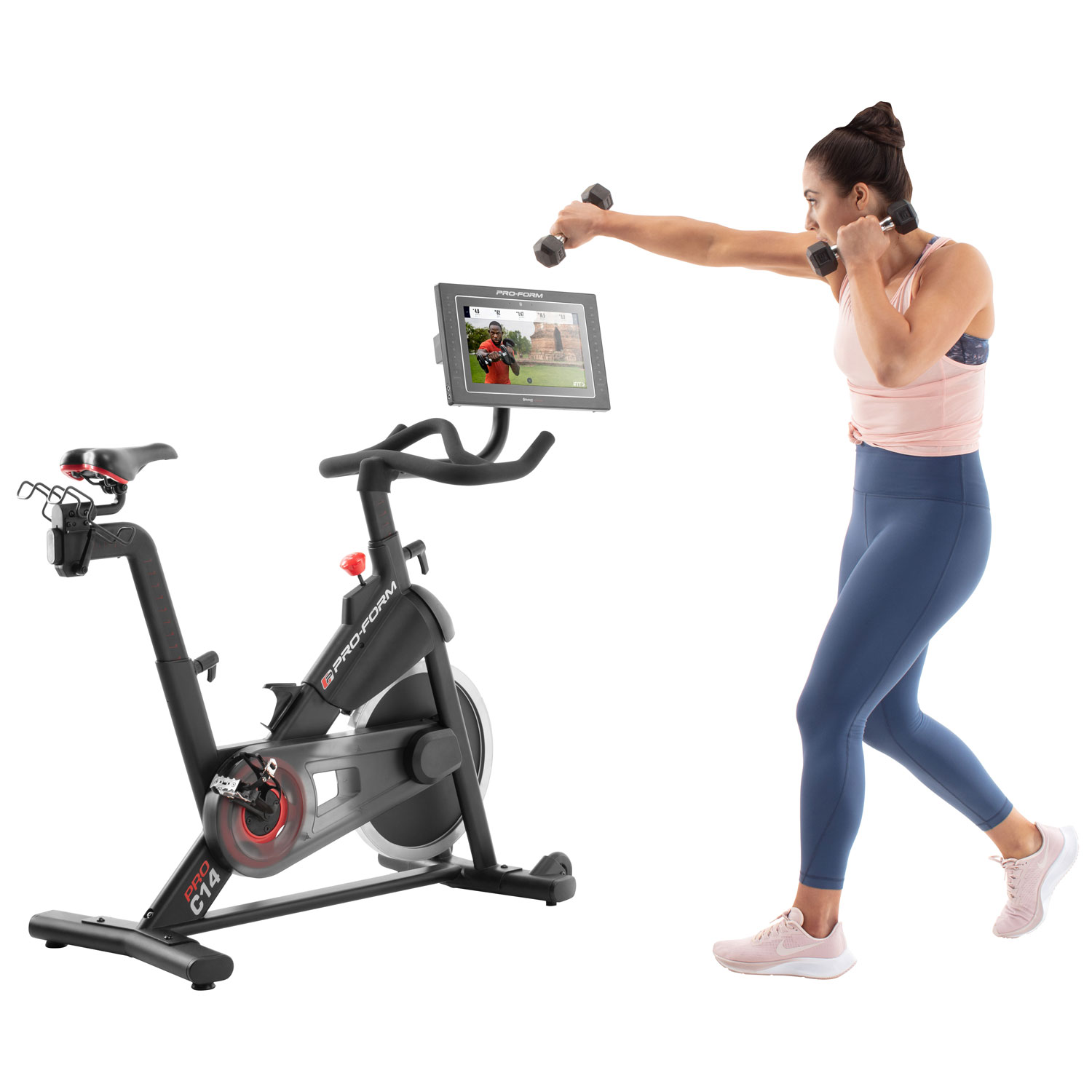 We all know that people enjoy the social aspect of gyms and group class settings. Connected cardio equipment offers live classes with online trainers to simulate a group experience at home.  With real-time leaderboards, group classes can get competitive to push people out of their comfort zone. It's super convenient and users can access a variety of different classes any time of day that suits their personal schedule.    
While most people like the community aspect of connected cardio equipment, they also offer many personal training features. Some smart cardio machines perform fitness tests to assess your current fitness level. Based on your results, they provide personalized workout routines and wellness tips. These machines track your progress over time and adjust your programs to always keep you challenged.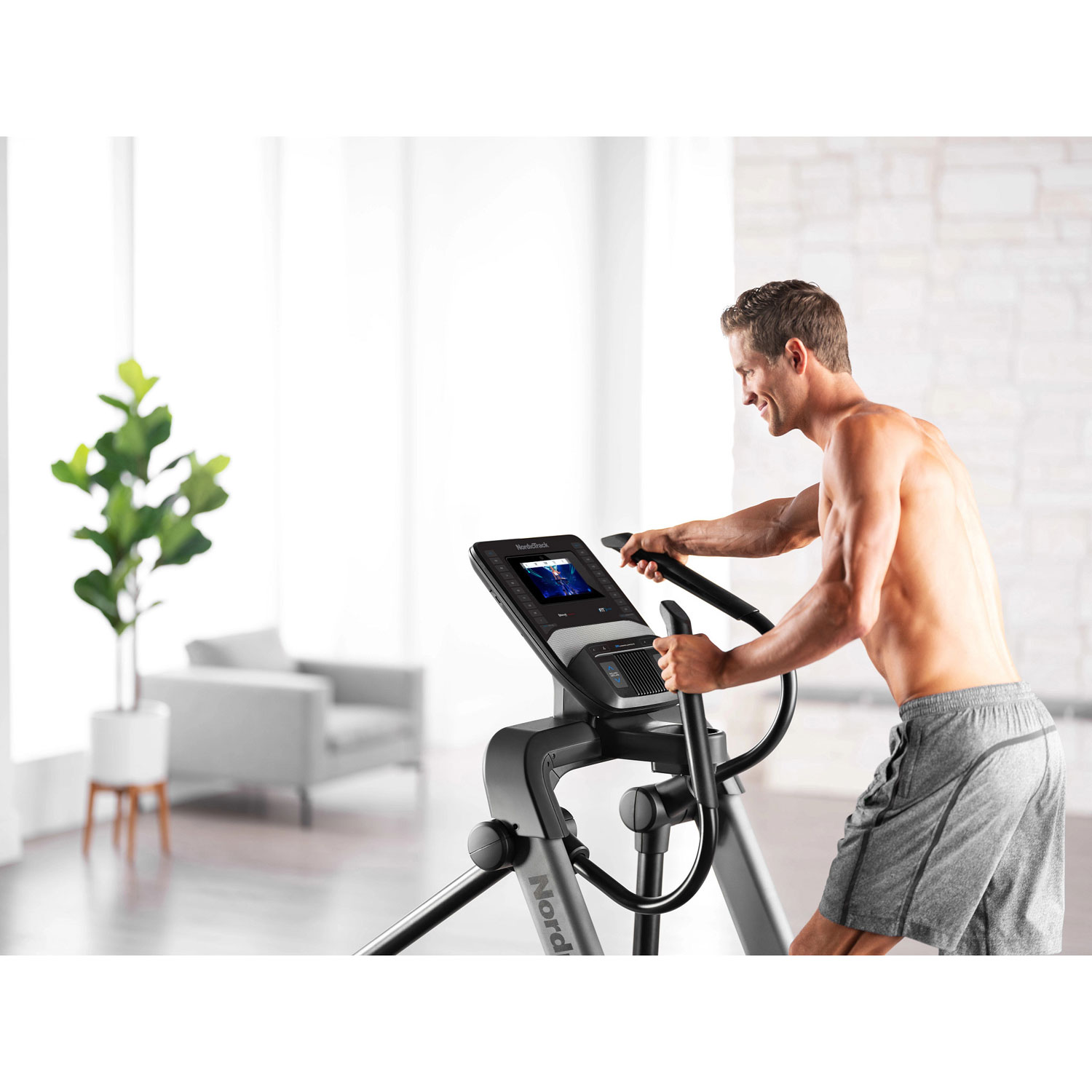 Some machines adjust your machine's resistance level and automatically adapt it to your personalized workout goals. For example, a smart treadmill may reduce or increase your speed to keep you within a certain heart rate zone set in your personalized workout program.
Whatever your goals, connected cardio equipment provides users with quick workouts at home that suit their individual preferences. People can join live classes or focus on personalized workout routines. 
The different apps in smart cardio machines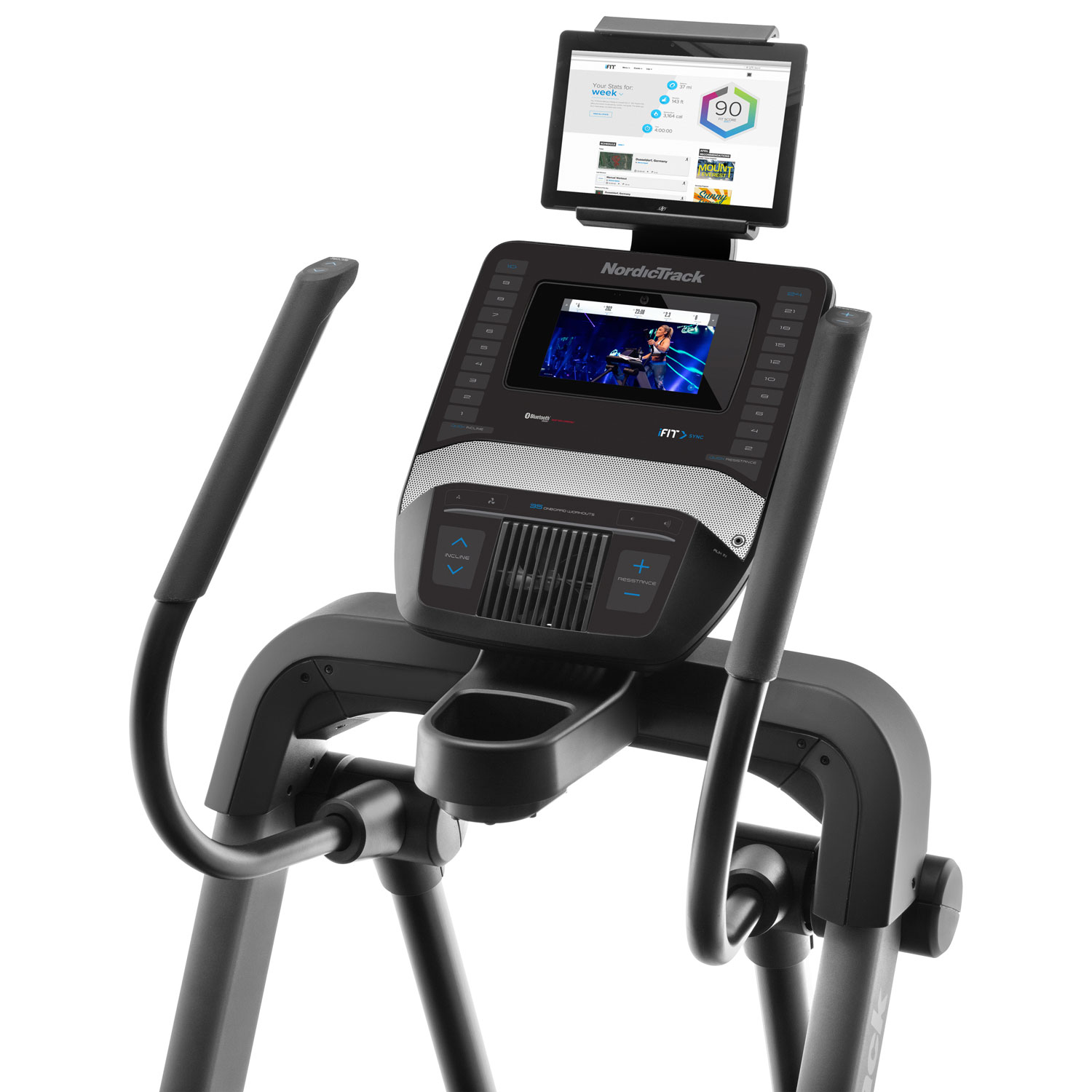 Some smart cardio machines have built-in screens to access their respective apps. These tend to be more expensive. Other smart cardio equipment allows you to use your smartphone and tablet and come with a dedicated docking station for your device. This is a more affordable option that offers the same in-app experience.
Most fitness brands have their own dedicated app for their connected cardio equipment. Others use fitness app platforms that are compatible with multiple brands. Some of the more popular apps are iFit, JRNY, EchelonFit, Peloton, and Zwift. These apps can be downloaded to your device or come pre-installed on equipment with built-in screens. 
To access these apps, users must first create an account. Most come with a free monthly trial so users can access all the subscription features.   
The different brands creating smart cardio machines
New and established fitness brands are creating at-home connected cardio equipment. Some equipment only works with a specific app, while other brands offer compatibility to multiple app fitness platforms.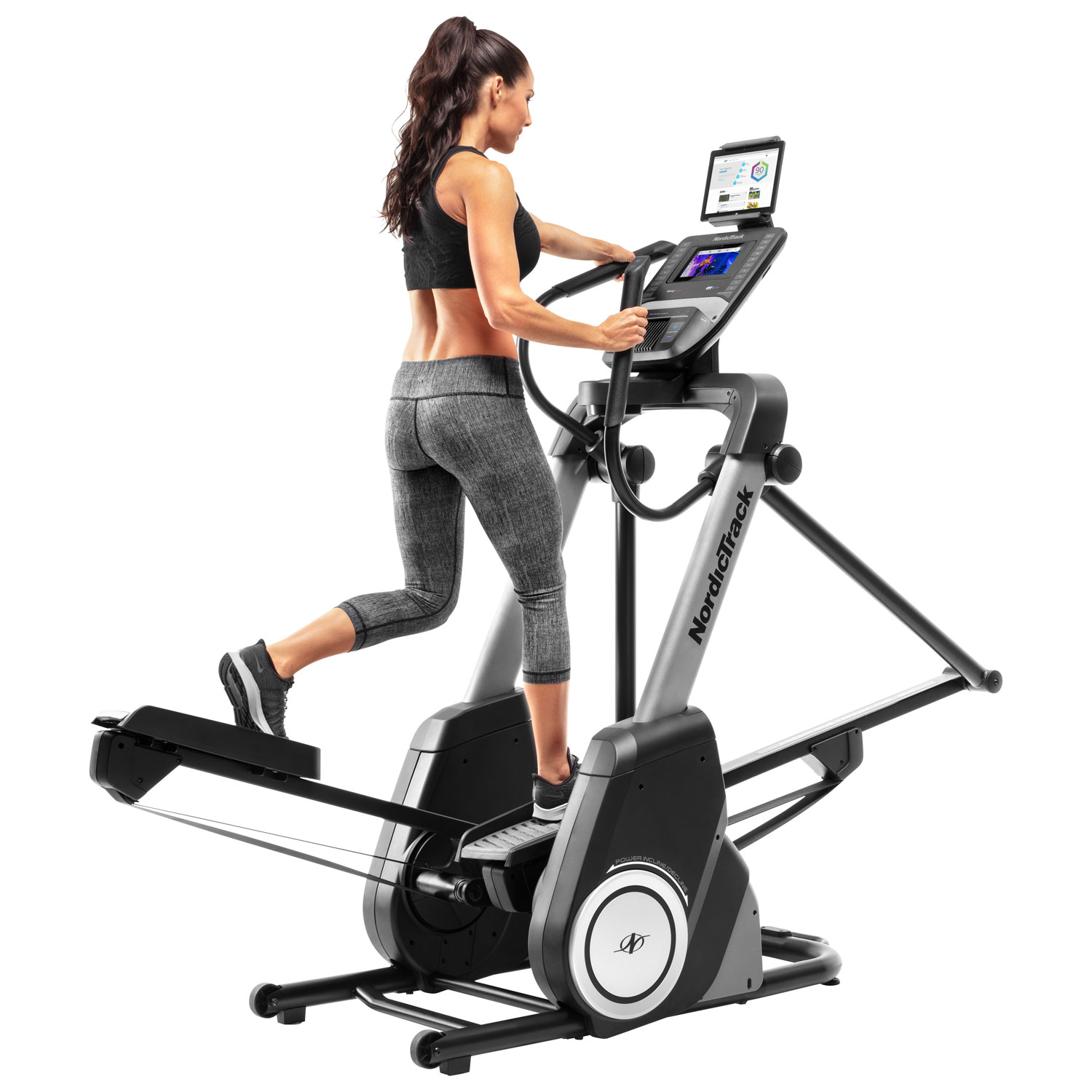 Bowflex and NordicTrack are two well-known brands for home gym fitness equipment. Each now has its own line of smart treadmills and bikes. Bowflex equipment works with the JRNY app, a fitness platform they created for their equipment. NordicTrack uses the iFit app. iFit is a fitness platform that works with multiple brands. 
Some brands may specialize in specific cardio machines. For example, NordicTrack offers connected elliptical machines, while Bowflex has developed its own smart full-body sprint machines.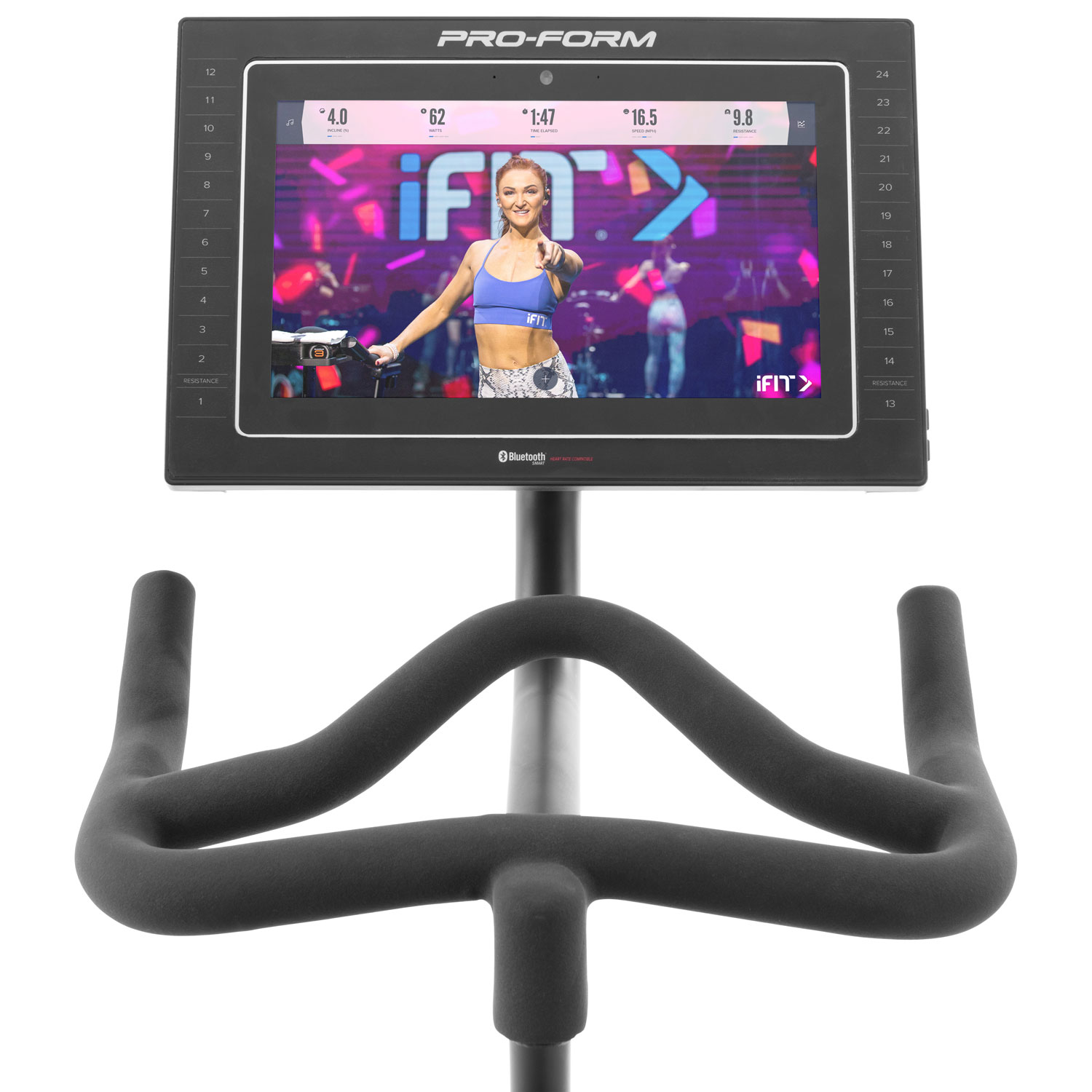 Proform is another popular fitness brand with experience in commercial and at-home fitness equipment. Like NordicTrack, it uses the iFit interactive fitness platform and offers a variety of different connected cardio equipment.   
Schwinn is another brand competing in the smart cardio equipment space. Many of their products are cross-compatible with multiple apps such as JRNY, Peloton, and Zwift. 
While established fitness brands have introduced smart cardio machines, new brands are also emerging. Hydrow is a new brand that has created a smart rowing machine. They offer live classes with real-time leaderboards, on-demand rowing classes, and interactive classes. It's the Peloton of rowing.   
Choosing between the different subscription options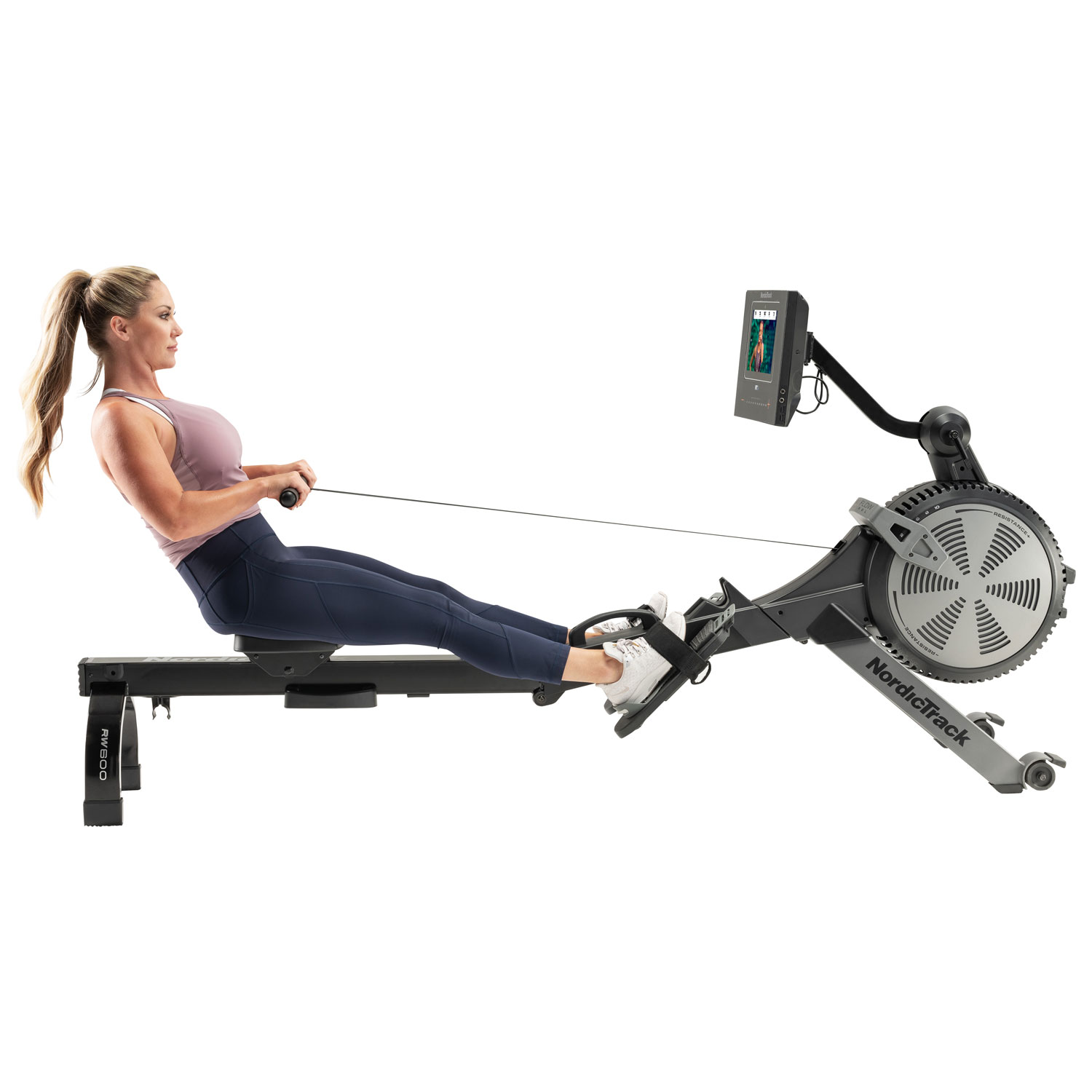 Customers today have a lot of choices in smart cardio machines. What started with spin bikes has extended to row machines,  treadmills and ellipticals. After choosing the type of machine to get, consider the various subscription options available to you during your purchasing decision.   
Connected cardio equipment work in conjunction with a paid subscription service to access all the features of the app. As mentioned, they usually come with a free monthly trial. This gives users full access to the respective fitness platform so they can familiarize themselves with all the offerings.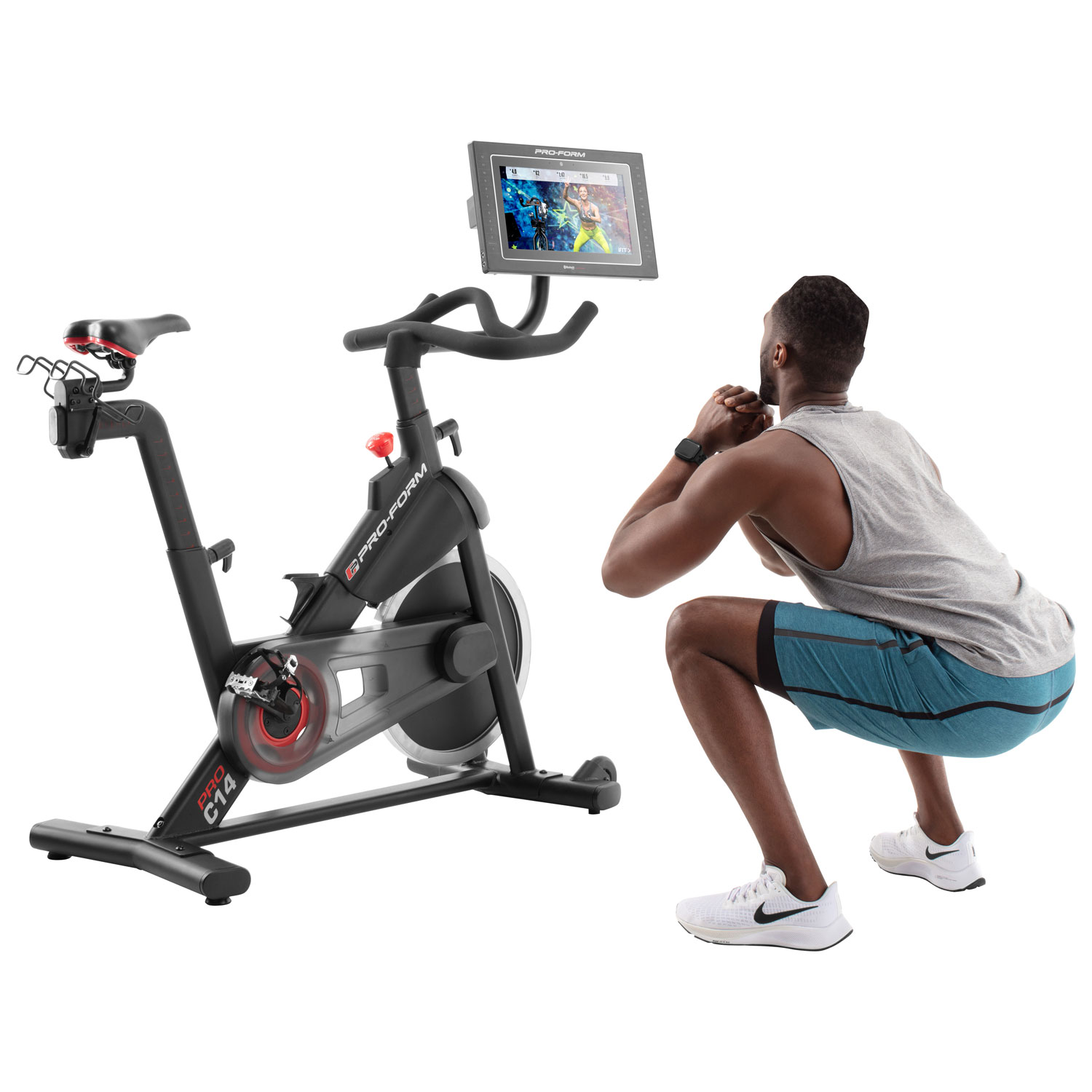 A good tip is to try the platforms beforehand to help with your purchasing decision. For example, a lot of these apps also offer off-equipment classes. This can range from strength training, yoga, Zumba, and cardio routines without equipment. Use the free trial in all the fitness platform apps and try these classes.   
Through this experience, you may like one app interface and platform over another. Previewing the fitness platforms beforehand can help you decide which brand and equipment are right for you. Plus it's free, so it doesn't cost you a thing. Keep in mind that a subscription is a big investment so do your due diligence before you make a decision. 
Another thing to remember is that some connected equipment is compatible with multiple apps. This is a great choice for people who are unsure about committing to a single app platform. These users can switch subscription services at a later date without having to change their equipment. 
Do you need a subscription for smart cardio machines?

To get the absolute most out of any connected cardio equipment, you will need a subscription to an online fitness platform. Some equipment has limited free versions with free content and features. But the in-app experience is primarily designed to work alongside a paid subscription service. 
Subscription costs vary between the platforms but they are comparable to a monthly gym membership. Users can typically pay month-to-month or save money by signing up for an annual subscription. 
Perhaps the most valuable feature offered by the subscription is the live classes. This brings the real-time experience of group classes from the comfort of your home. Classes usually start every half hour and users can warm up beforehand or join classes currently in session. 
Additional benefits of subscription services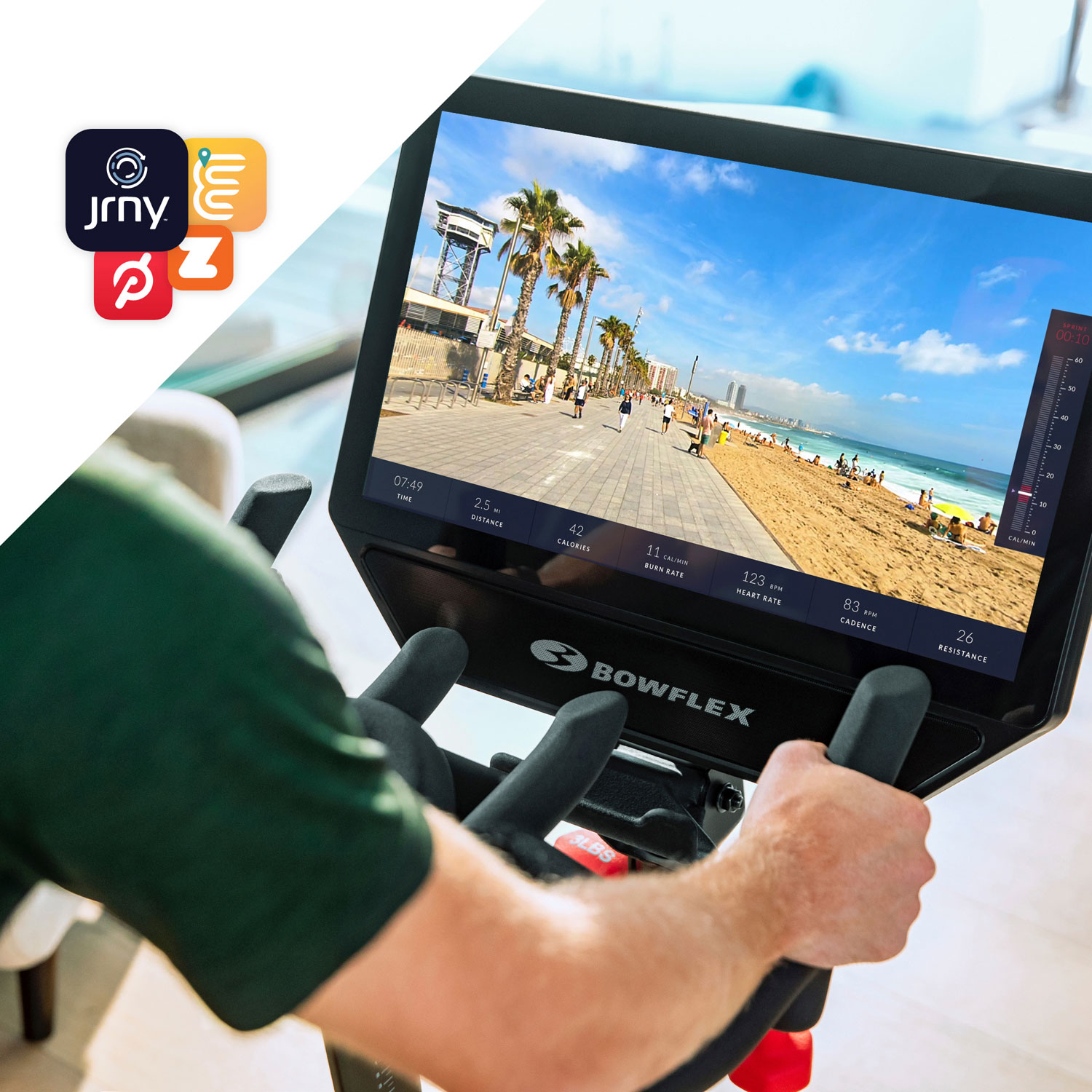 There are more than just real-time classes. Many subscription services provide scenic workout experiences. On a connected bike, users can ride a California boardwalk. With a connected treadmill, runners can simulate a marathon race through the streets of Prague. 
With these subscription services, you can explore the world during each workout. The high-definition video makes you feel like you're really there. It's a great way to teleport your mind somewhere else during workouts. 
Many subscription services provide fitness level assessments. Based on the abilities and features you like best, it will then recommend personalized workouts each day. With individualized adaptive workouts, workouts will automatically adapt as you get stronger. 
Based on your personalized targets and how you're feeling that day, the app will recalibrate time and difficulty. Real-time virtual coaching keeps you within your target zone and motivates you after each milestone. 
Entertainment options with subscription services
Some subscription services provide a host of entertainment options that work alongside personalized workouts. Platforms like JRNY give users access to curated music playlists. It's an easy way to listen to your favourite music while you train. During personalized workouts with online coaching, users can select from a variety of genres from classical music to Top 40. No matter what your musical taste, you'll find music to get you into the zone.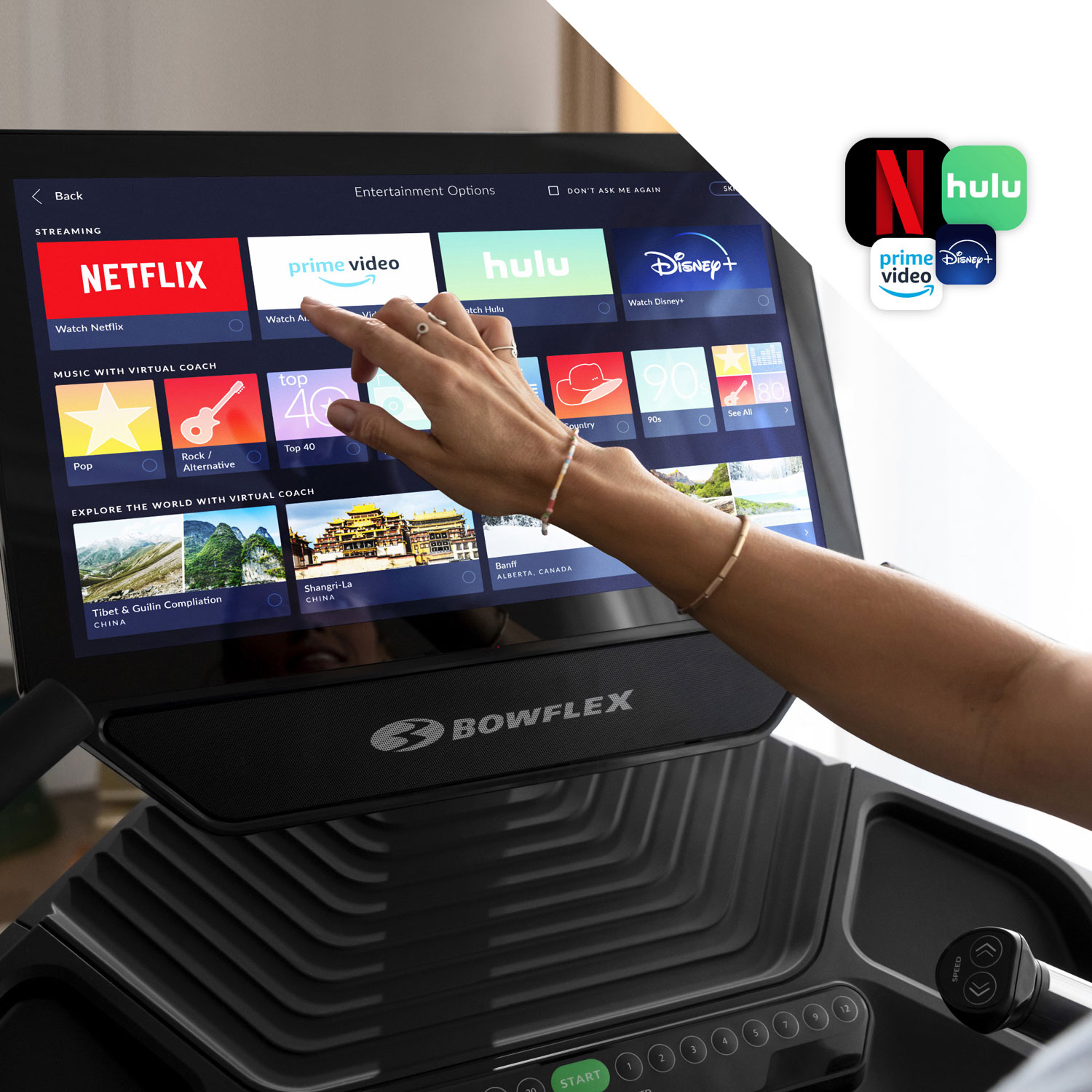 Also, look out for subscription services that provide access to streaming video entertainment. For many people, this is a dream come true. Imagine going for a run and watching Netflix at the same time. 
Streaming Netflix, Prime Video, or Disney+ inside the app displays your workout metrics on-screen. Combined with personalized workouts, stream while being coached. This ensures you don't go easy while watching TV shows and movies. A virtual coach ensures you're putting max effort during binge sessions. It's the best of both worlds and brings a whole new meaning to binge-watching. 
The future of online training apps

With these new online training apps, the home gym is going smart. What started with spin bikes has extended to every type of fitness equipment. One of the biggest trends is new fitness mirrors like Tempo. These are new futuristic mirrors with a large display. During workouts, built-in cameras use 3D mapping to analyze your form. This helps users improve their technique and make workouts safer and effective. 
Smart resistance bands are another way to create a smart home gym anywhere. These resistance bands have sensors built near the handle. They track your weight, movement, reps, etc. This data is sent to your smartphone allowing you to track your performance over time. With a Hyfit membership, users get access to customized workouts, new classes and programs, and real-time feedback.  
Is a smart cardio machine right for you?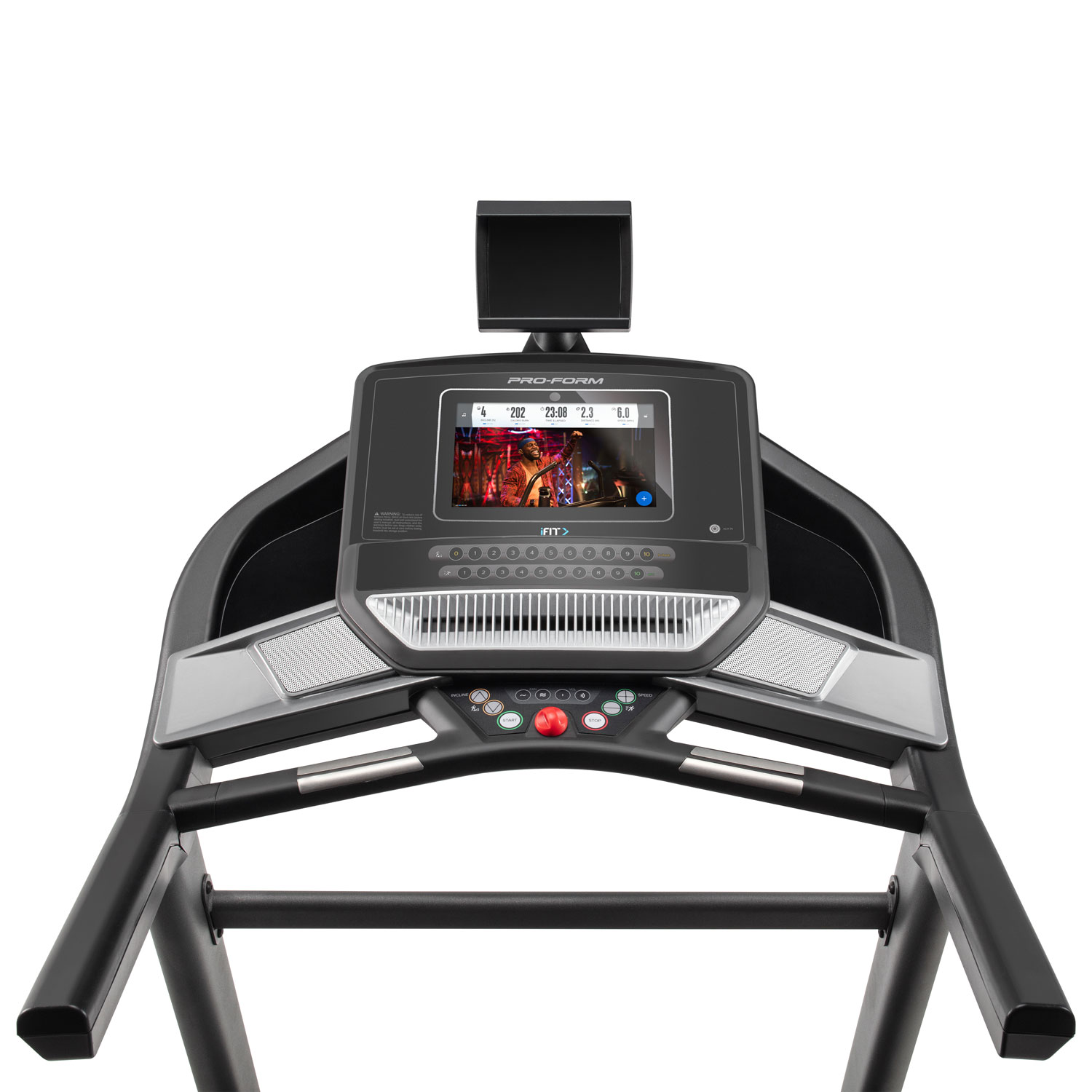 Staying healthy and active is one of the most important things we can do for ourselves. Modern smart cardio machines are designed to keep you motivated through live classes, personalized workouts, entertainment options, and progress tracking. They also combine the social and community aspects of group fitness classes with real-time leaderboards and world-class trainers to keep you on track. 
Connected cardio machines are also designed for home use. It's available to us whenever it suits our schedule. They are a great solution for busy people struggling to find time to work out.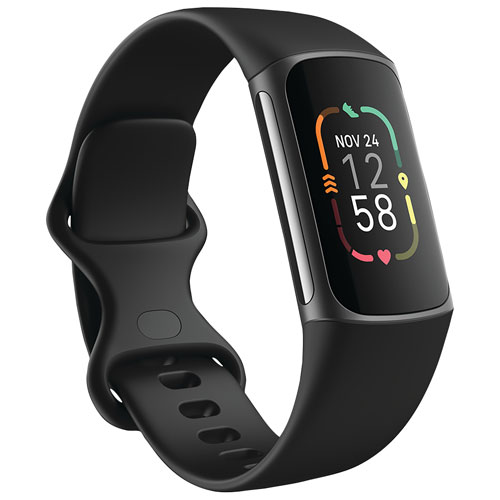 A good tip is to use a fitness tracker alongside a smart cardio machine. They can help you track your overall activity, sleep, heart rate, and more. Collecting activity data is a great way to keep people motivated during their fitness journey. 
Whether you like to run, bike, row, or use resistance bands for strength training, there's a smart cardio machine out there for you. If you're ready to live a more active lifestyle, visit Bestbuy.ca for the latest in fitness technology.