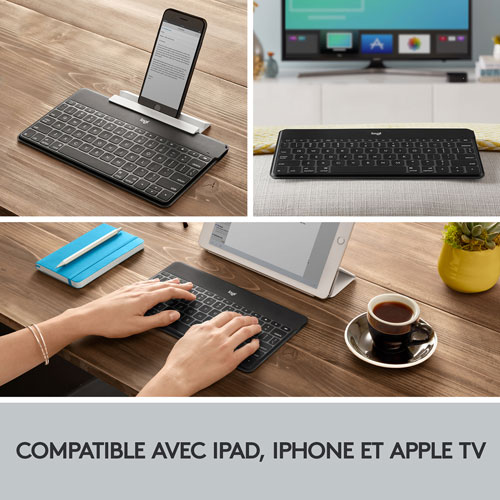 Today's class of 2016 (and all of the years that will follow) have one great advantage over past years: the invention of the tablet. Technologies grow and change as we do, but over the past few decades, the inclusion of computers and tablets in the classroom have really changed the way that we learn. Here are just a few of the best peripherals for a student tablet that will really help complete the experience!
The student-teacher discourse of today is more or less the same as it was 50 years ago, but classrooms are getting more and more high-tech. Even just through my own degree, I've noticed a swift change from most students showing up with a pen and paper (with the really driven kids at the front of the classroom with their laptops) to classroom technology being an absolute necessity. Many of my university courses have required an online component during the lectures, and even those that haven't have been greatly enriched just by having the option.
Keyboards, cases, and keyboard cases
The biggest advantage of having a tablet with you at school is that you can never leave your notes at home. Like carrying around an e-reader instead of an entire library, a tablet allows you to access, reference, and search all of your notes as you go, so you don't have to worry about grabbing the right binders for the day or emptying out your notebooks after finals. Some courses nowadays even have digital textbooks available (frequently at a fraction of the cost of a physical copy), so carrying a tablet can greatly cut down on the weight of your backpack.
Typing on a tablet screen can be tough, however, and I have yet to meet a single professor who'll slow down a lecture just so that students can re-type a section or catch up. To keep up with the rest of the class, it's always handy to carry a wireless keyboard or keyboard case along with your tablet, and depending on the course, a stylus can be very handy as well!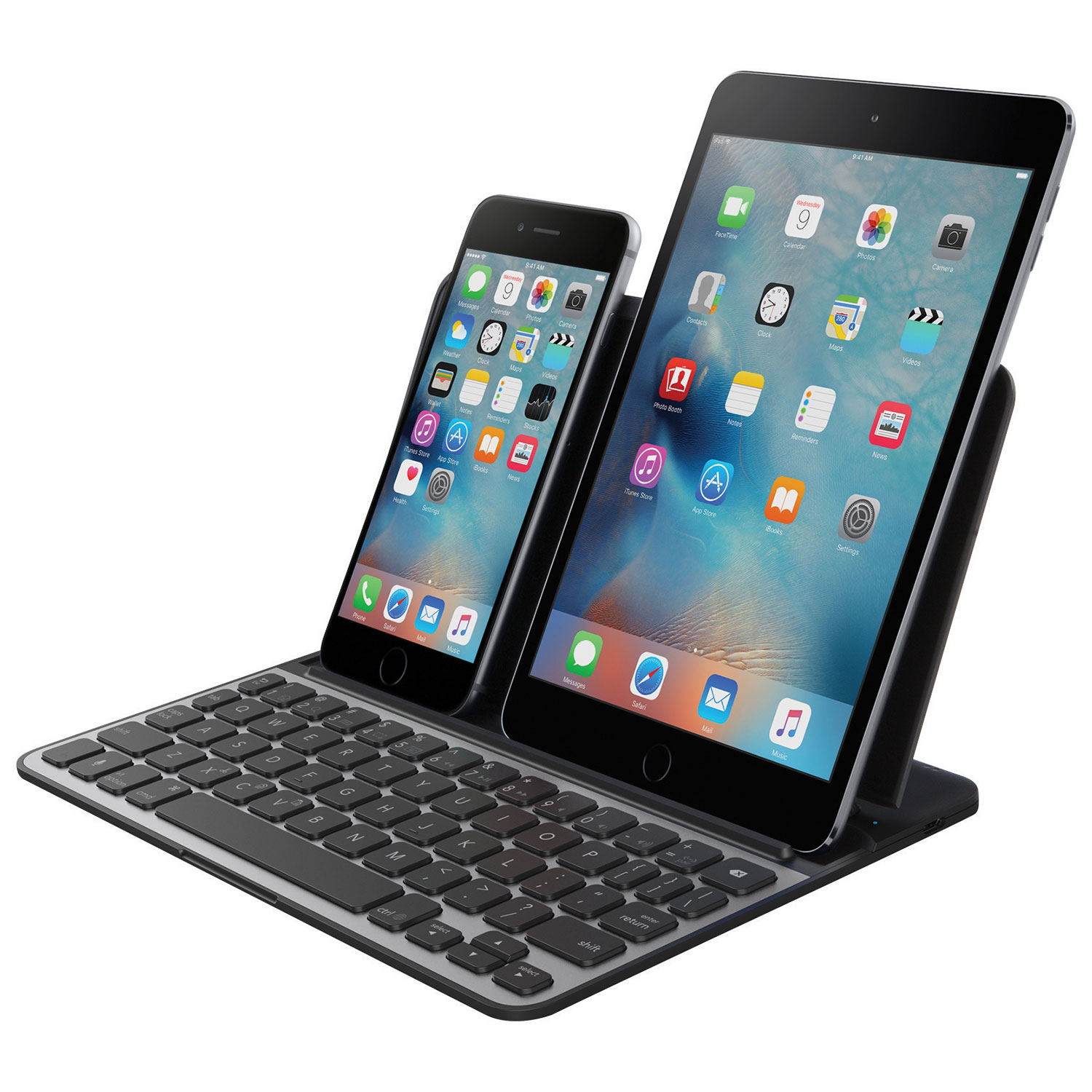 Tablet keyboards like the Logitech Keys-To-Go iPad Keyboard differ from regular wireless keyboards in their size and weight. They're thinner and smaller than most of their computer counterparts, often with a softer pressure-feel for the keys.
The Logitech Keys-To-Go sits on its own and pairs nicely with an iPad stand case (perfect for someone who uses their iPad outside of the classroom as well, as it gives you the option of leaving the keyboard at home on the weekends), but for a more streamlined setup, the Belkin Tablet Keyboard is another very functional option. It orients your tablet vertically and acts also as a stand, which allows you to display and pair with both devices simultaneously!
If you or your student uses a tablet primarily for school, a wireless keyboard-and-case option can help cut down on the number of items you need to carry in your bag. Two great examples of these cases caught my eye while I was browsing the Best Buy site today–first, there's the sleek Samsung Galaxy S2 Keyboard Cover, which snaps securely to hold a Samsung Tab S2 and has a keyboard that can be detatched if necessary. Beyond that, there's also the super-stylish kate spade new york iPad Mini 1/2/3 Keyboard Folio Case, which comes in a striped black and cream clutch-style folio and features a hard plastic bluetooth keyboard–in other words, one that'll make actual, physical clicking key sounds, unlike the slow depressions of single-body silicone keyboards. The striped Kate Spade has a very Sephora-esque feel to it, and would make a great choice for a makeup-loving student or professional!
Staying slick with a stylus
Another great advantage of carrying a tablet instead of a laptop is that, well, it has a tablet screen! It'll be touchable and responsive, which is incredibly handy when you're taking notes that require drawings. If you're a student in Chemistry, Neurology, Biology, Music, or any other artistic or technical field, being able to draw right onto your notes is enormously helpful.
To keep your school bag nice and streamlined, a multi-use or universal stylus pen is a handy way to carry both pens at once. I'm a big fan of the Adonit stylus line (I can't stand the enormous silicone nubs of most styluses, although they are pretty handy), so their Adonit Switch 2-in-1 Stylus & Pen gets a big recommendation from Team Chen. On one hand, it's a precision stylus; on the other, it's a refillable ballpoint pen, and all throughout, its sleek aluminum body is a treat to hold.
Thankfully, most styluses are inherently wireless, so there's no need to worry about micro USB cords or charging docks. (There are a rare few that require a battery, but they're designed for highly specific artistic use. Not your standard student fare!)
After school sounds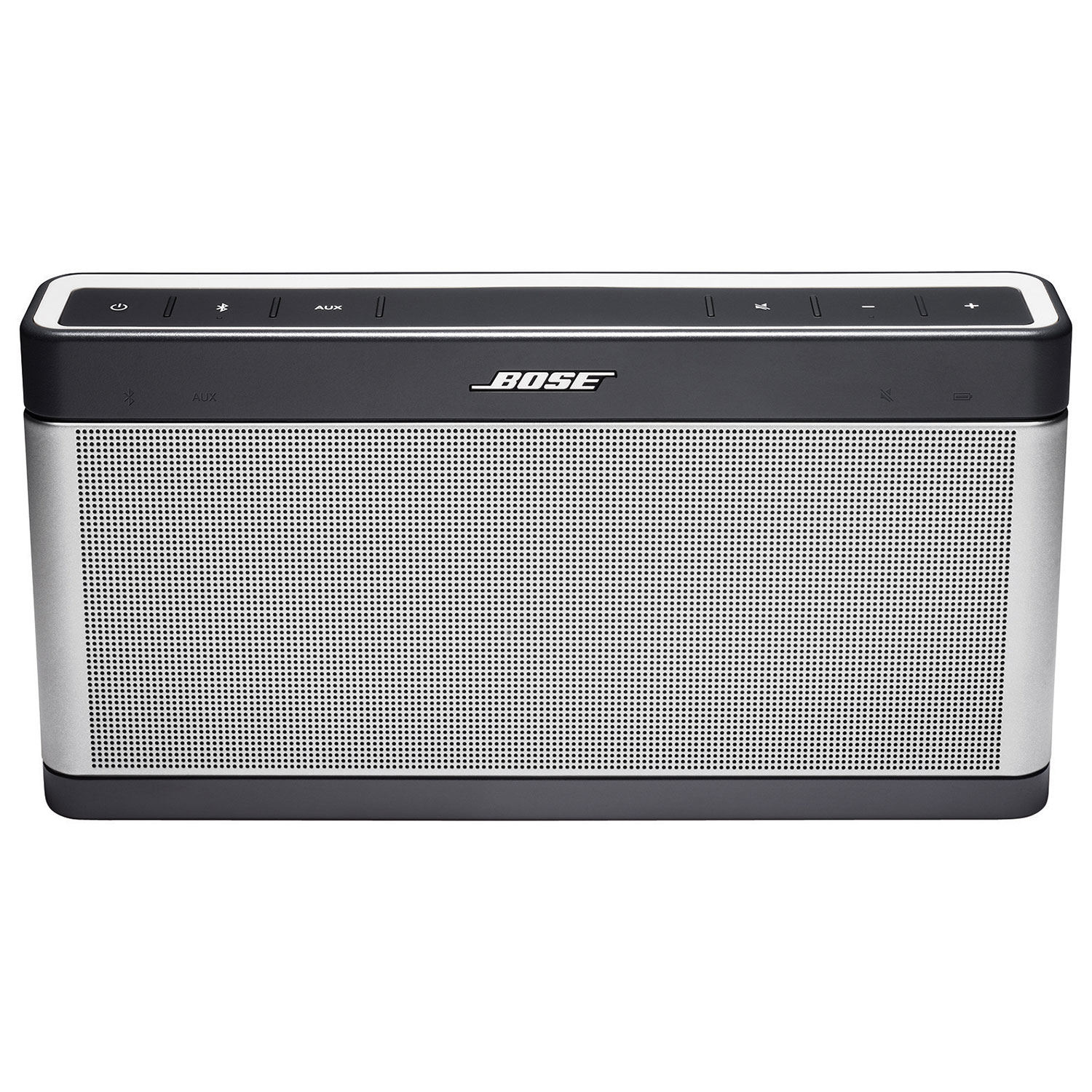 Tablets are as great for play as they are for work, and I would recommend that any music-loving student brings a wireless speaker to university with them for having fun after class! Speakers in public are, of course, a big no-no (yes, even in quad), but playing music off of your tablet or smartphone instead of buying a sound system is incredibly handy.
Music-lovers will really appreciate the sound quality of the Bose SoundLink III Bluetooth Wireless Speaker, while your standard student can still get great use out of something compact and easy to use like the Monster Superstar Bluetooth Wireless Speaker. Personally, I like having a wireless speaker around both to play music while I'm working around the house or to play audio books and podcasts to me as I get ready in the morning–they're always so much more clear than the in-built speakers of your standard tablet, and they can usually project a much higher volume, which is handy if you're listening to your Bio notes off of your tablet while also brushing your teeth!
A few things to keep in mind
There are lots of great wireless accessories for your tablet that can help enrich your academic experience, but don't forget that the world doesn't end there. Tablets can also sync to things like fitness trackers and smart home devices, helping you manage the rest of your life while you're running from lecture hall to lecture hall. It's just as important to keep a healthy outlook as it is to keep a high GPA, so don't be afraid to pair your tablet with helpful, healthful tools like the Fitbit Charge as well!