If you're scratching your head over what gift to get for the man in your life that really loves to cook, then this is your chance to find something really great! Keep on reading for 3 excellent small kitchen appliance suggestions for every guy gourmet!
 . 
 .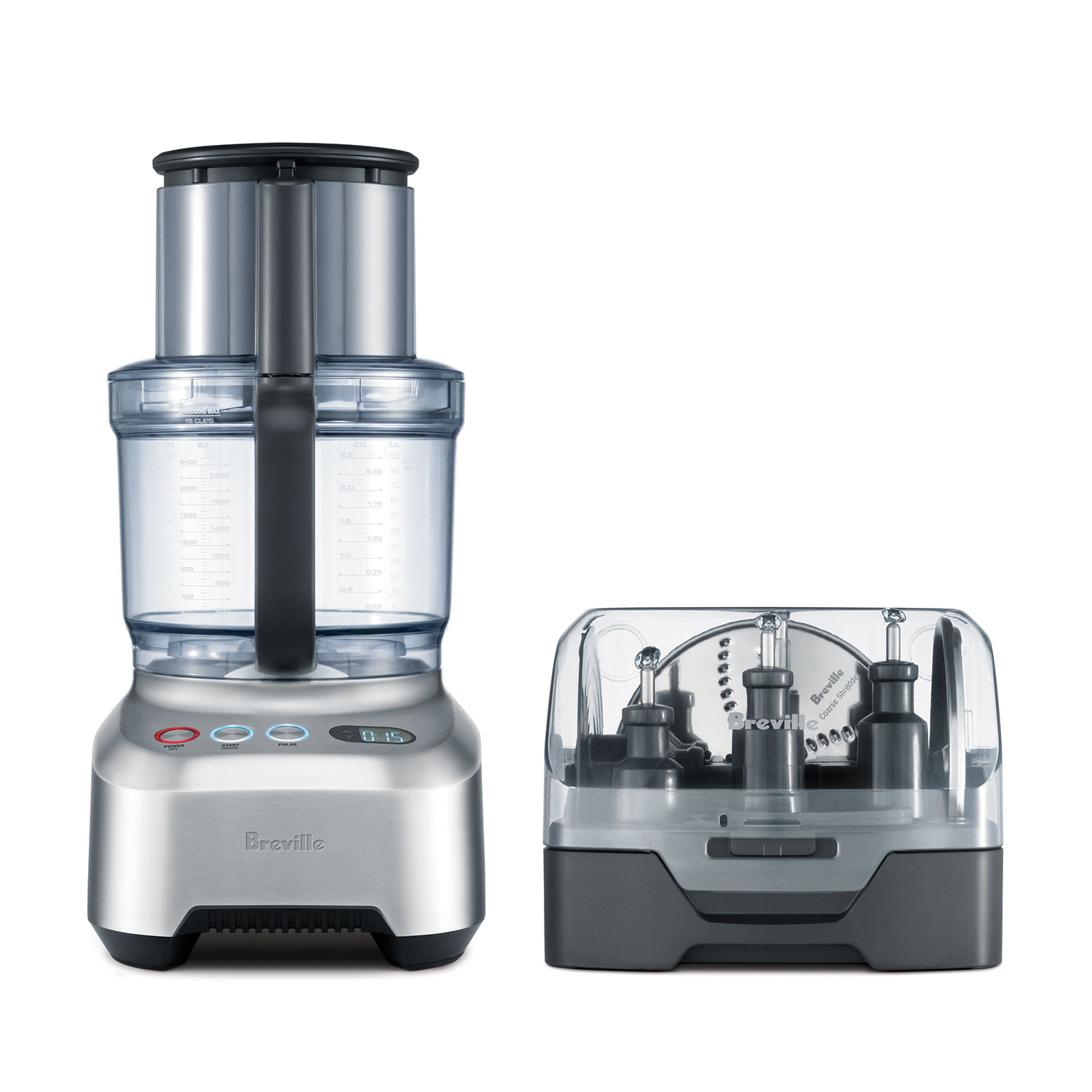 One item that any male Chef is sure to love is the Breville Sous Chef Food Processor. The specific model I'm considering is the 16-Cup, 1200-Watt version, and it's got all the power & features he'll ever need to create a broad assortment of delicious meals for many, many years to come. In fact, that time frame might just be 25 years, because that's how long the Sous Chef's motor is guaranteed by Breville. In any case, he'll also benefit from the Sous Chef's variable slicing disc (which can be set to any one of 24 different thickness settings), the 5.5 inch "super-wide" feeding tube, its tough "S" blade (that can handle practically any cutting job in an instant), its 3.8L (that's 16 cups) bowl for any sized meal creation, and much, much more!
 . 
 .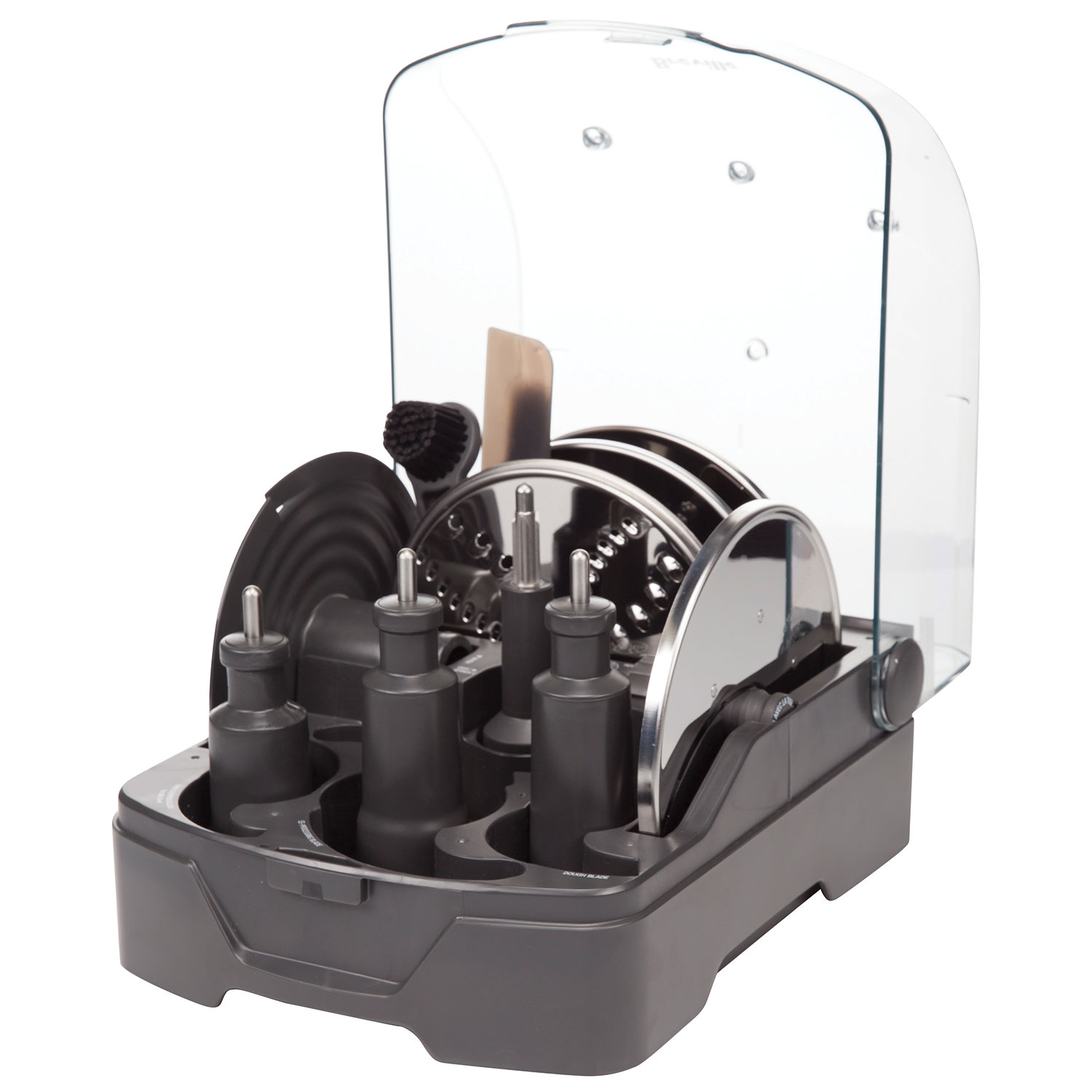 In fact, the Beaville Sous Chef comes with a full armoury of attachments and extras that make it perfect for any culinary mission. Its array of discs alone includes a French fry disc, a julienne disc, a whisking disc, and a reversible shedding disc. Then there's its dough blade, its mini blade, and its micro serrated universal stainless steel blades, as well as its motor overload protection feature. Finally, he'll also enjoy its 2.5 cup mini processing bowl, which is perfect for working with smaller portions. Most of this great stuff comes in an elegant and neatly organized tray with a see-through dome cover. It's the perfect presentation of the perfect kitchen appliance!
 . 
 . 
Another useful kitchen appliance that any male Chef would surely love to receive is a combined microwave & convection oven. The 1.7 Cubic Foot Frigidaire Gallery Convection Microwave – In White is a perfect example of this. It blends the speed & efficiency of a microwave with the consistent & even cooking of a convection oven—which has a fan that blows the heat evenly throughout the cooking chamber. This particular model also boasts 10 power levels, Sensor Cooking, numerous One-Touch Options for preparing specific foods, and a very useful Keep Warm function that's great when he's making a complex meal with multiple components that finish cooking at different times. This Frigidaire also has a child safety look that will keep little ones from burning their fingers and a great Melt/Soften feature that's perfect for when the butter is too hard to spread on a biscuit! All in all, this double duty device is a fine kitchen appliance that'll fit perfectly under just about any tree!
 . 
 . 
Finally, you could always opt for a classic slow cooker. For instance, there's the 5.7L Crock-Pot Cook & Carry Programmable Slow Cooker, which is great for making all kinds of amazing meals—particularly delicious stews. This specific pot has many useful features, including a smart timer that cooks your meal for just the right amount of time before switching over to its automatic warming mode—wherein your food is kept at just the right temperature until you're ready to eat it. Additionally, this Crock has a removable stoneware pot & tempered glass lid that may be taken to pot-luck gatherings outside of your home, and both are 100% dishwasher safe, meaning you'll have an easy cleanup task once the party is over. Finally, its lid locks down to form a tight seal during cooking, its capacity (5.7L) is enough to cook food for at least 7 people, and its attractive exterior is made of sturdy stainless steel (so you know this pot is super tough!). Of course, I haven't given you every detail about this pot. For more information, click on the link above and peruse its Best Buy product page.
And that's the full list. Of course, I'm no expert on cooking by any means, so you may wish to explore some additional options. If so, here is Best Buy's Small Kitchen Appliances page to help you get started. Good luck to you!